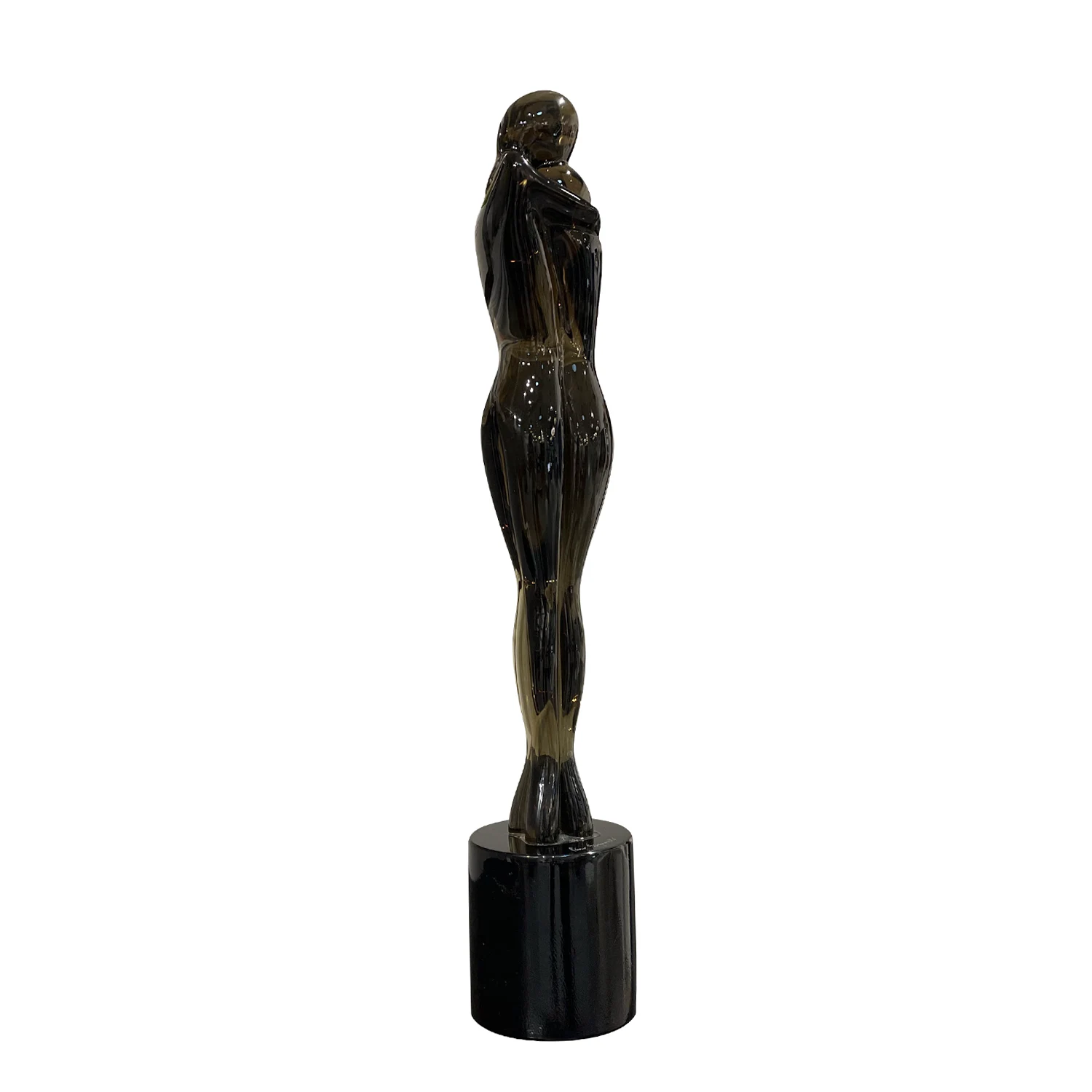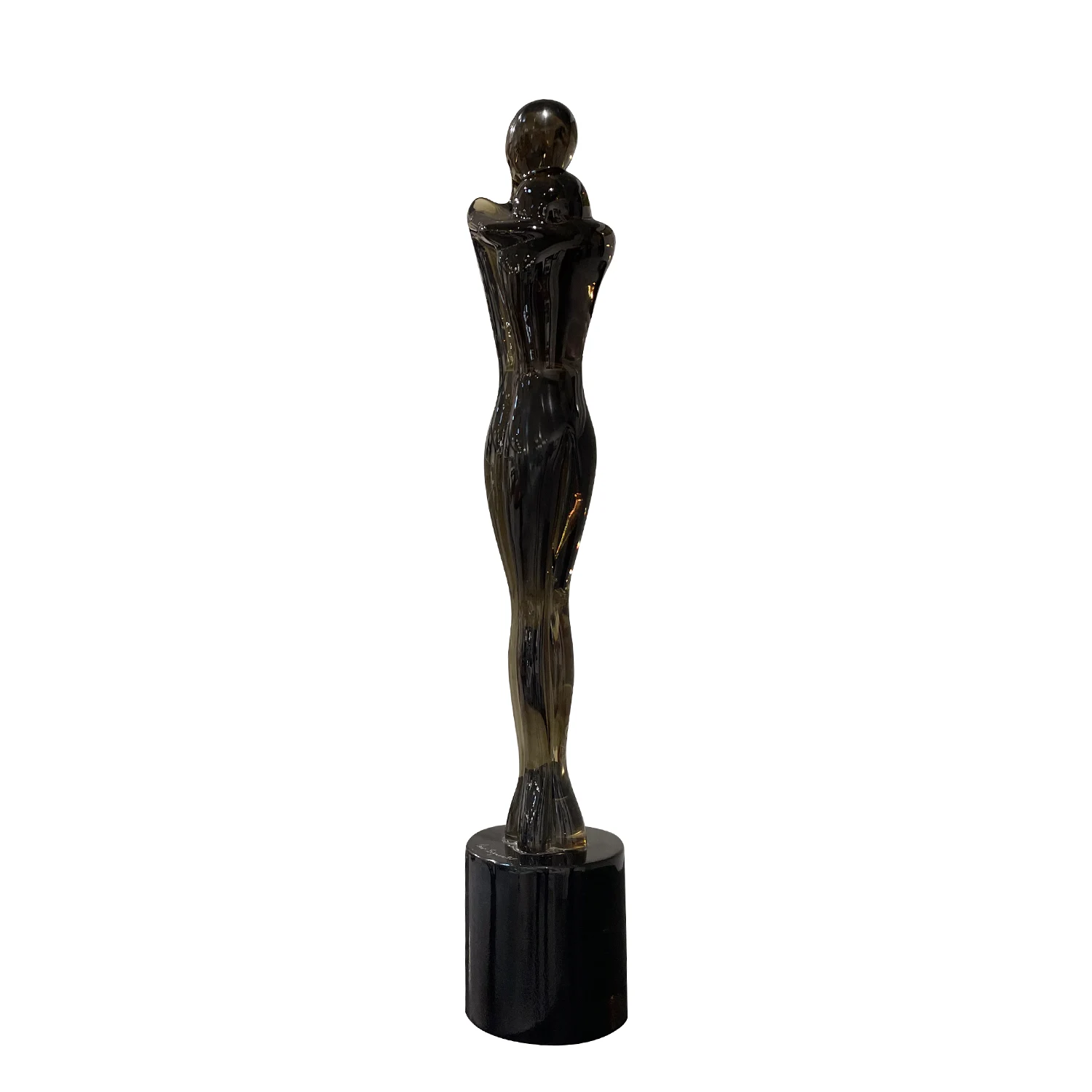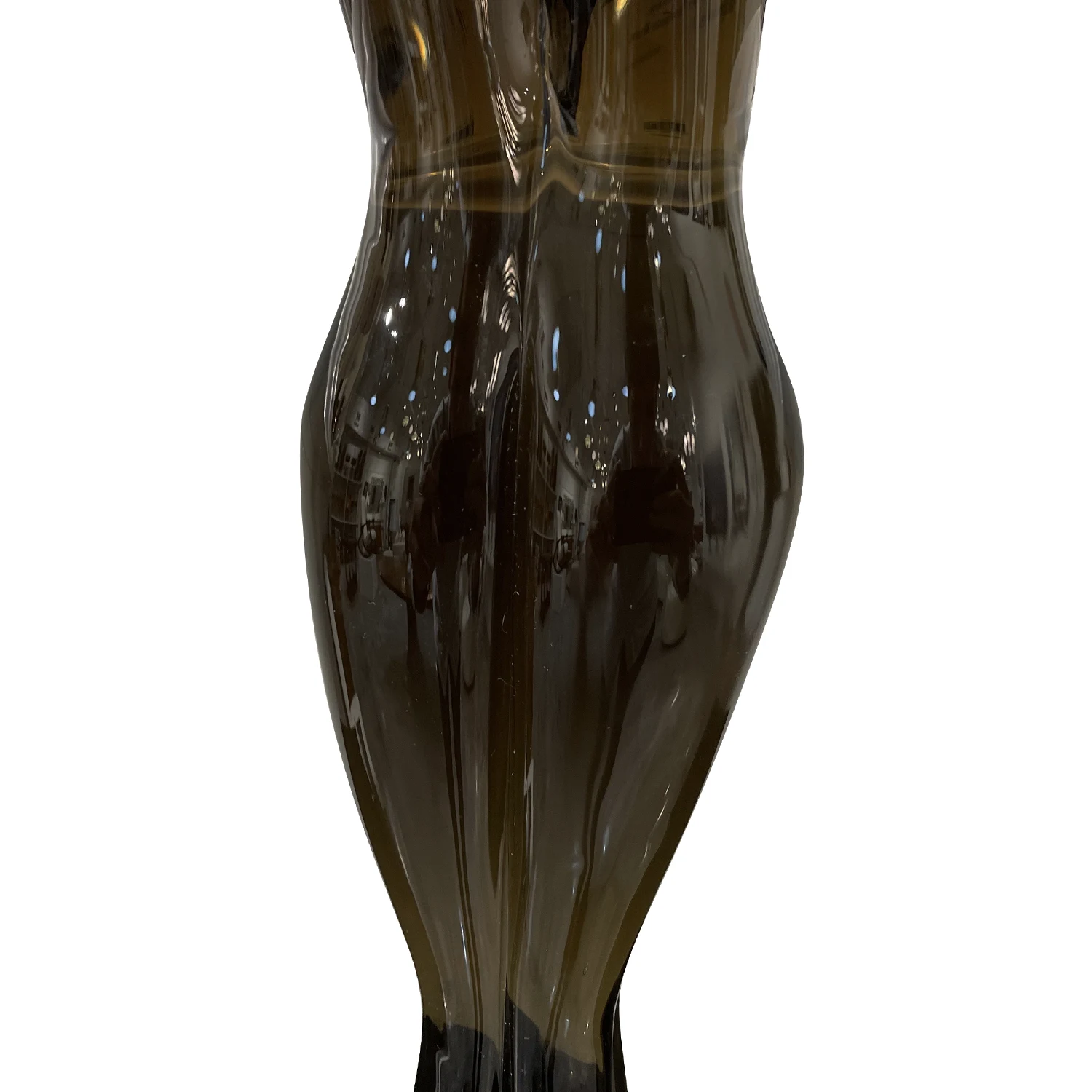 1960s Italian Murano Glass Sculpture of a Loving Couple by Pino Signoretto
ped-1080
A vintage Mid-Century modern Italian large sculpture of a hugging, loving couple made of hand blown smoked Murano glass, designed by Pino Signoretto in good condition. The detailed décor piece is resting on a round black base, representing a woman and a man. Signed at the bottom. Titled The Embrace. Wear consistent with age and use. Circa 1960 - 1970, Italy.

Base: 4.75" H x 5" diameter

Pino Signoretto was born in 1944 Italy and passed away in 2017 Italy. Signoretto started working in 1954 at a chandelier glassworks, he learned from great masters such as Alfredo Barbini, Livio Seguso, and in 1960 he became a master glassmaker. In 1978, he opened his own studio in Murano, Italy. Over the years he has worked with artist and architects, including Dali, Vedova and Licata.
Material: Glass
Details: Smoked Murano Glass
Country of Origin: Italy
Dimensions: 25.5" H x 3.5" W x 3.5" D
Inquire