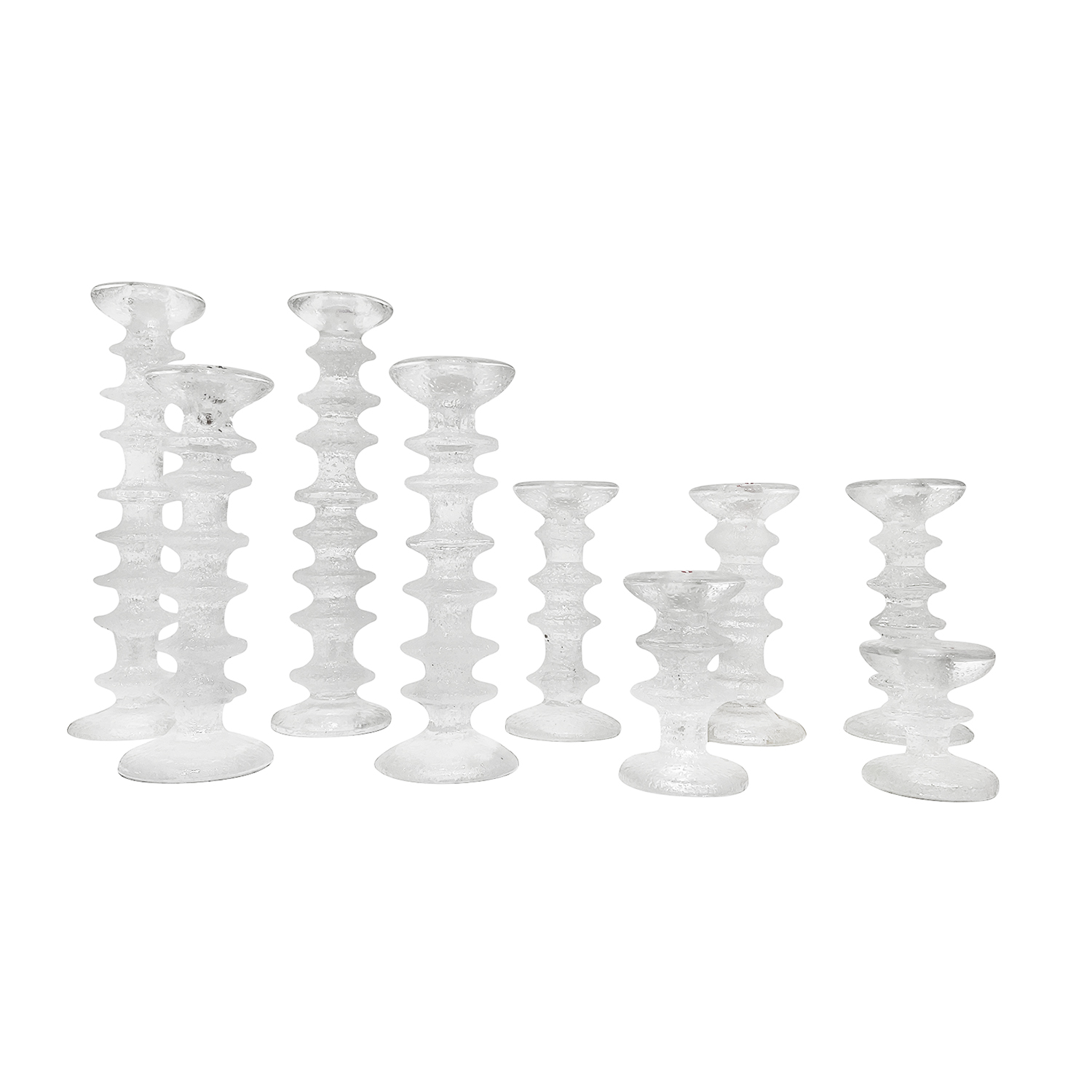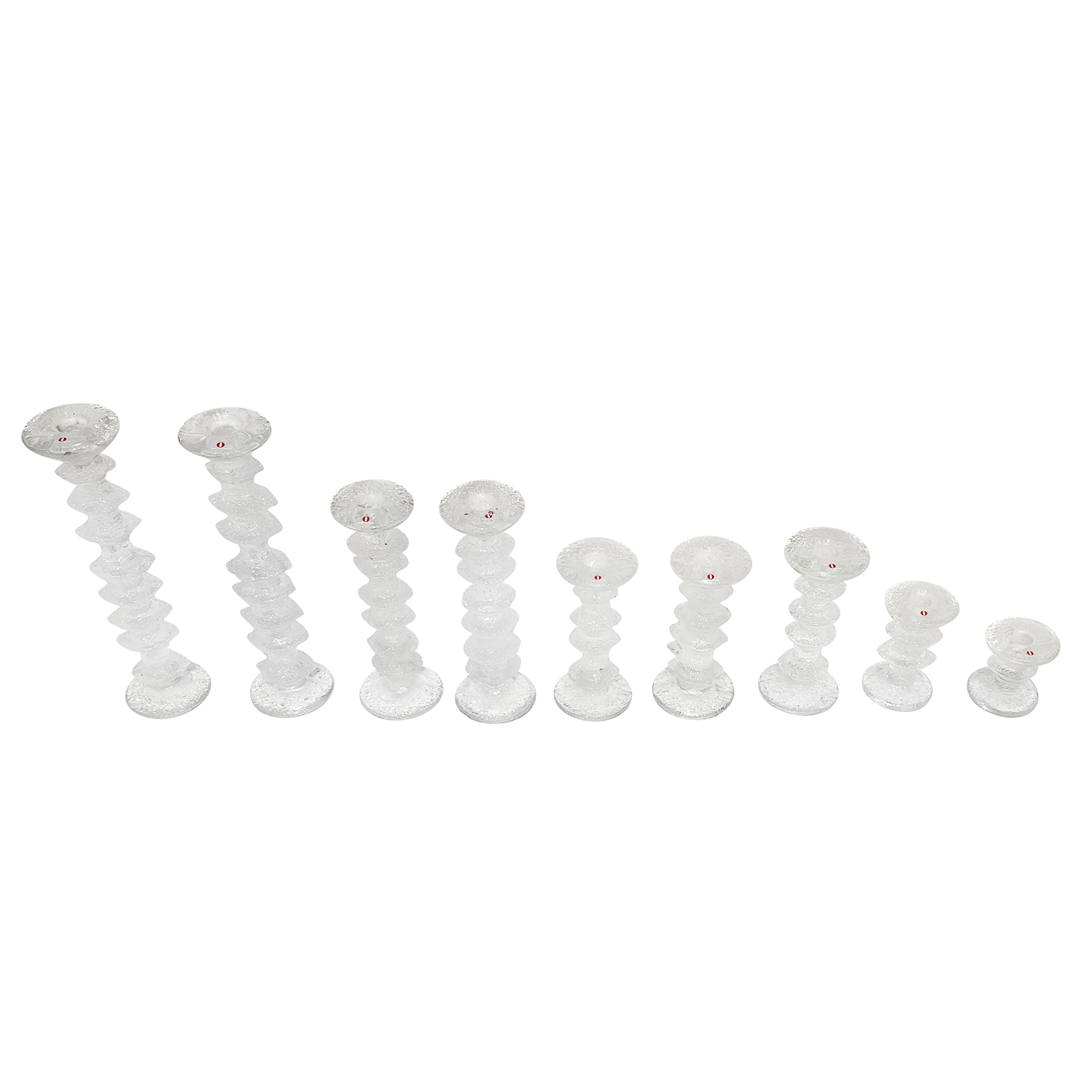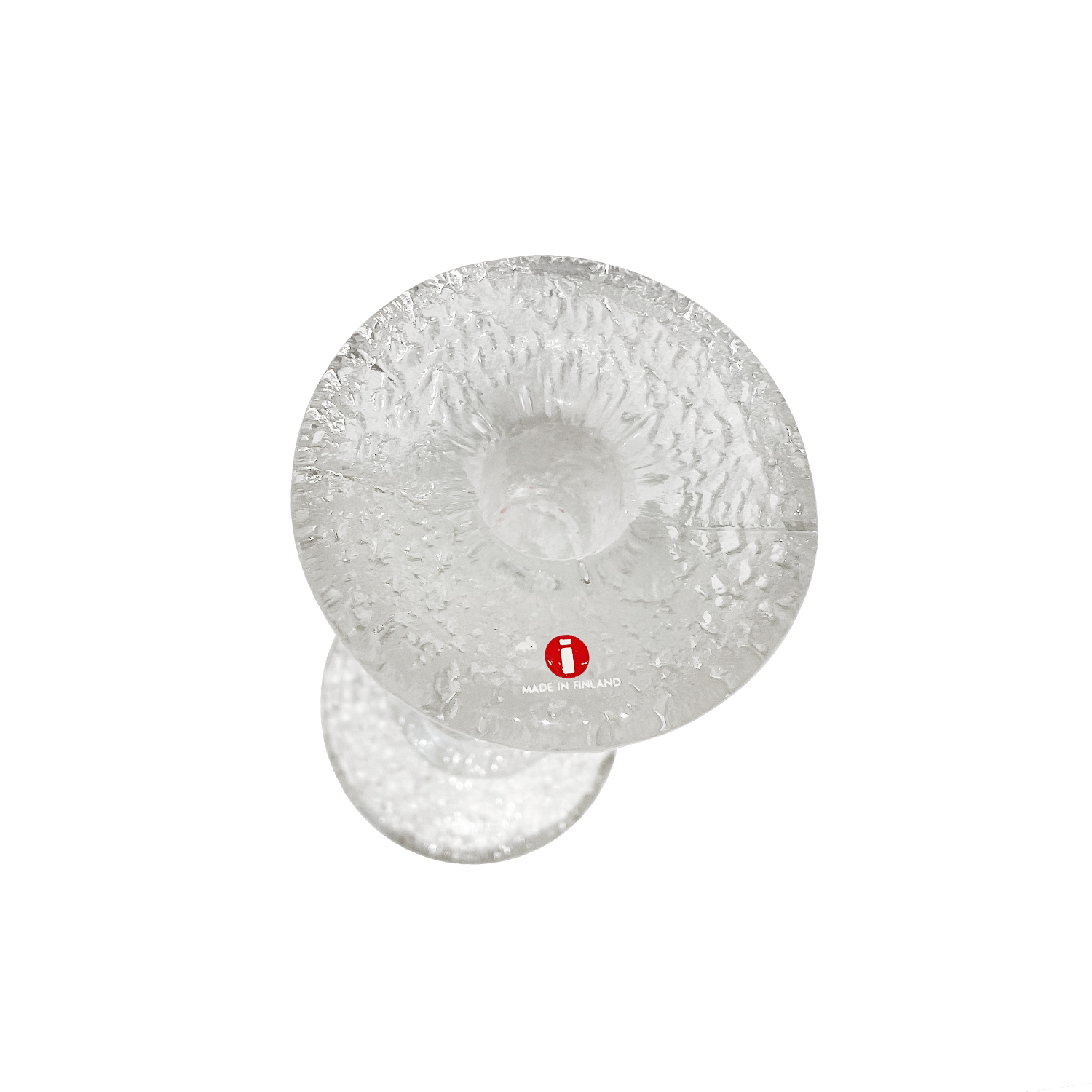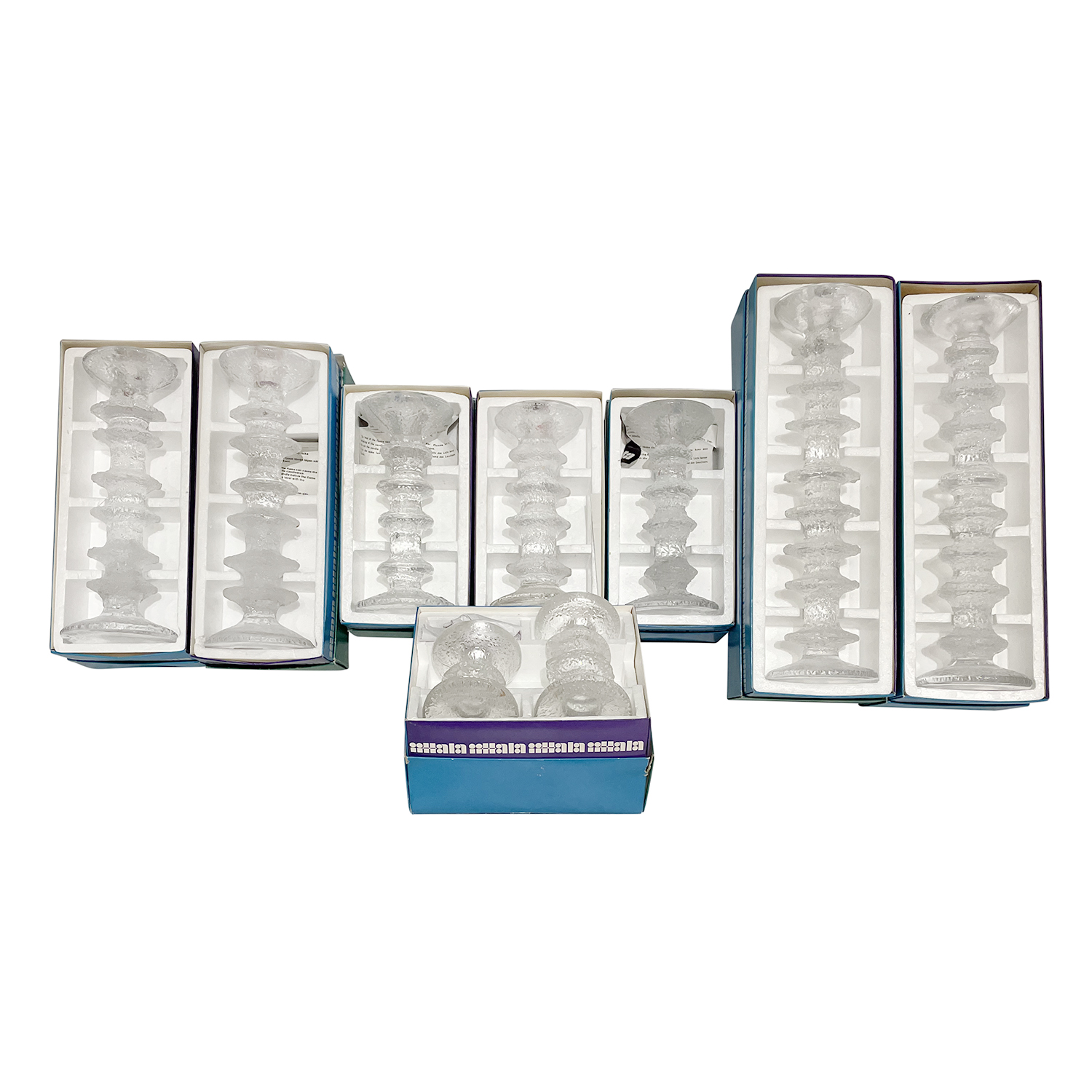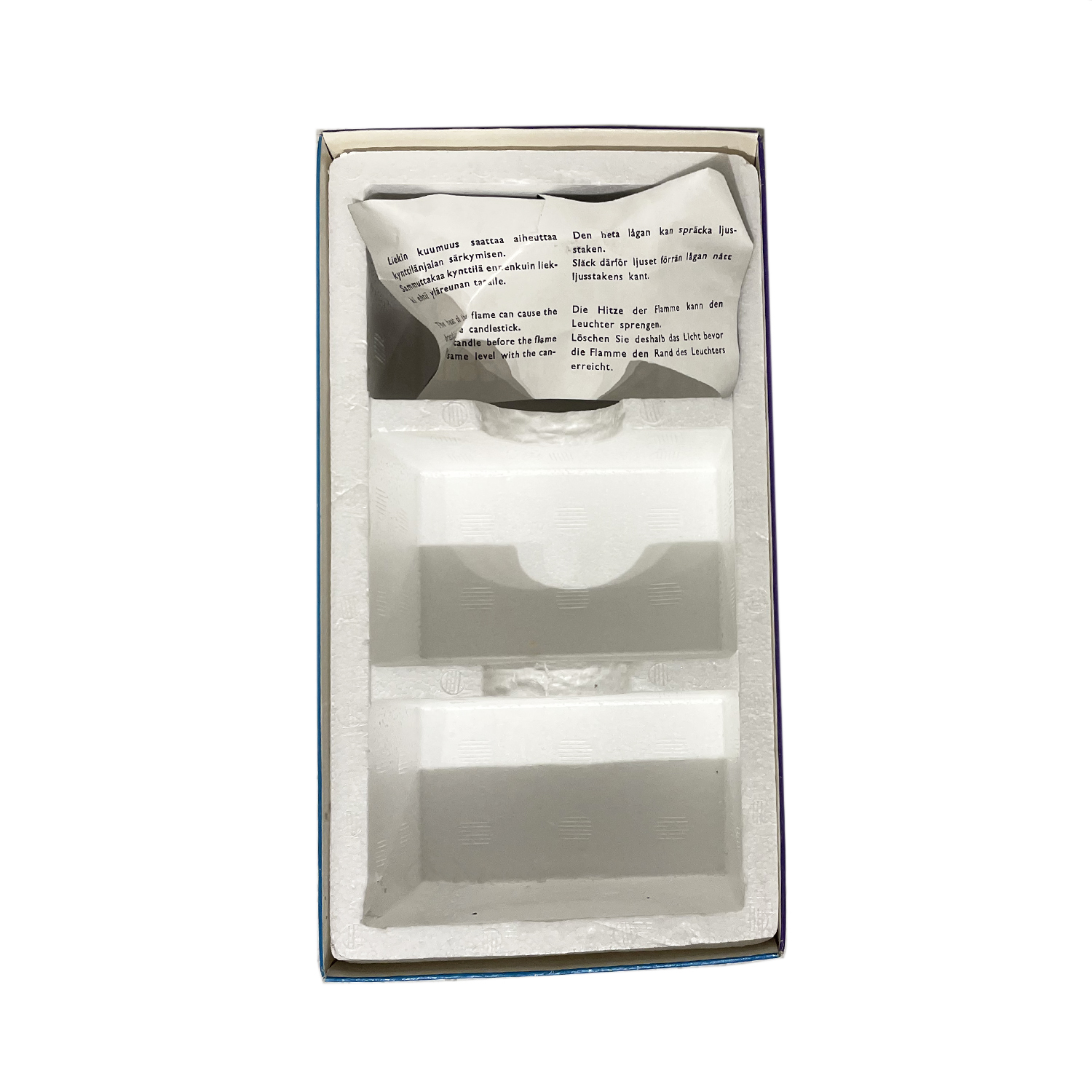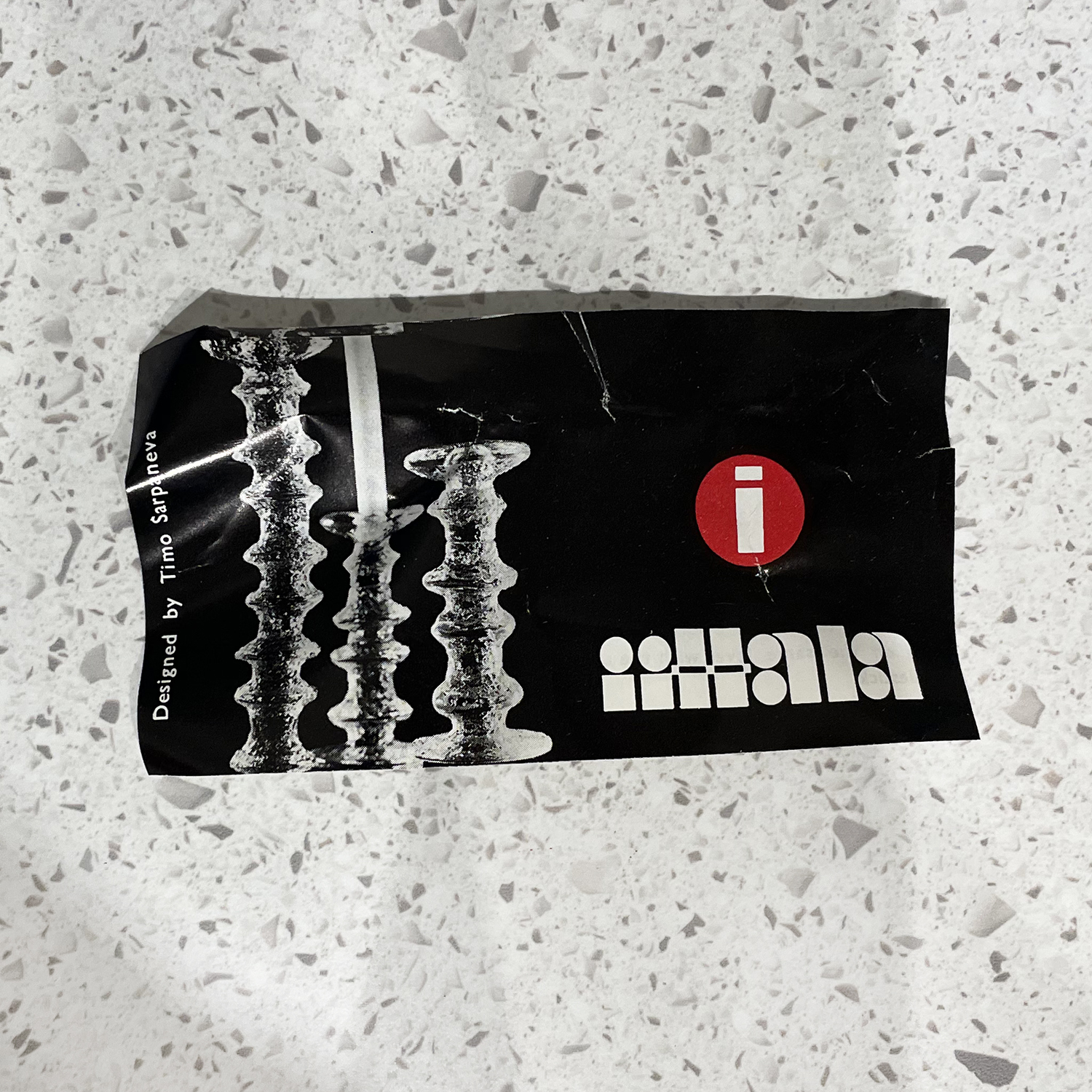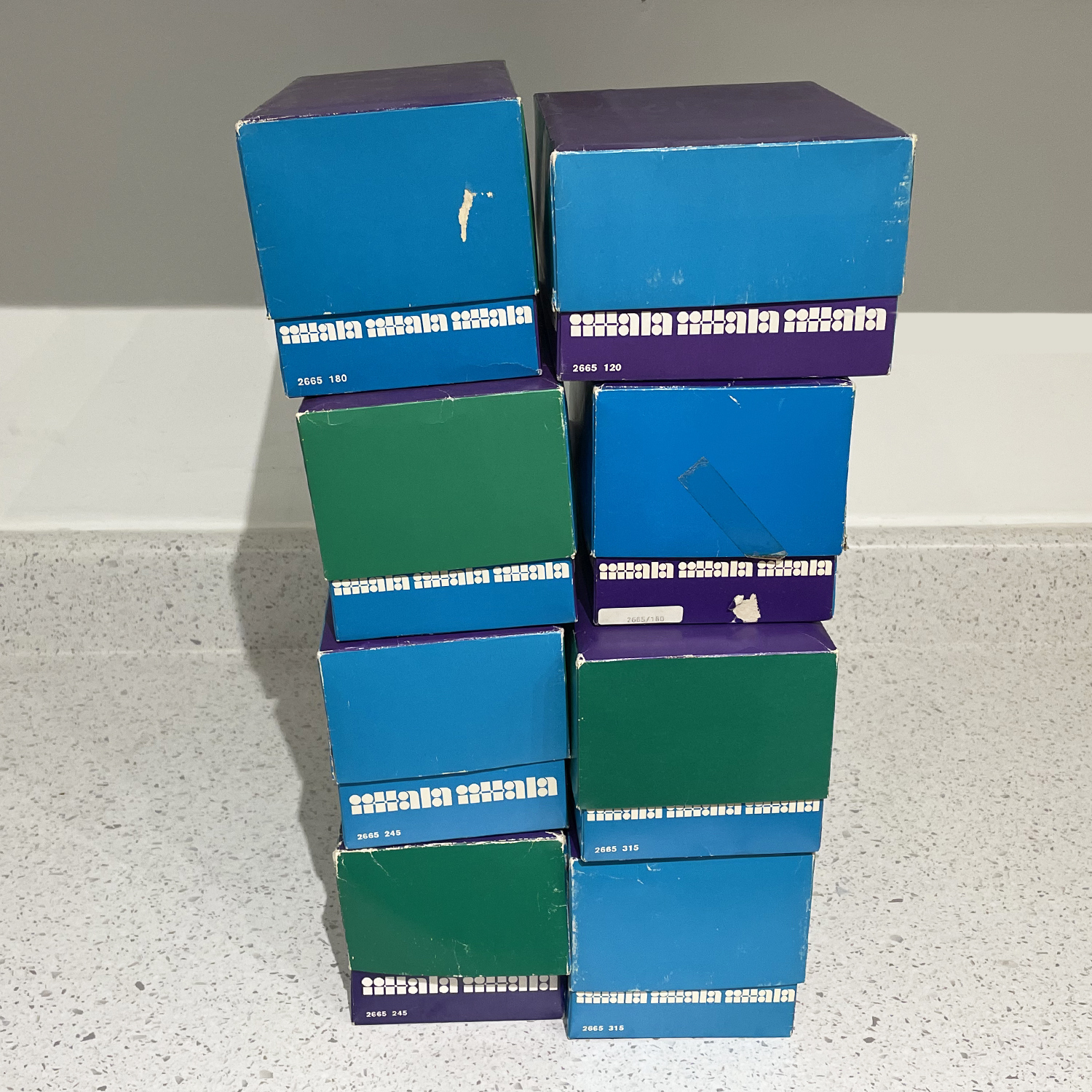 20th Century Finnish Festivo Set of Nine Vintage Candlesticks by Timo Sarpaneva
peli-1247
A slightly smoked, vintage Mid-Century modern Finnish set of nine Ljusstakar, candlesticks with the original box, made of hand blown molded glass, designed by Timo Sarpaneva and produced by Festivo - Iittala, in good condition. The vintage candle holders come in a variety of sizes which creates an astonishing display alone or together. Each of them have a metallic insert to keep them stable. Manufacturer label on the top. Signed "TS" on the bottom. Wear consistent with age and use. Circa 1960 - 1970, Finland.

Sizes:

A: 3.25" H x 2.75" diameter

B: 4.75" H x 2.75" diameter

C: 7" H x 3.5" diameter

D: 7.25" H x 3.75" diameter    x 2

E: 9.5" H x 3.5" diameter

F: 9.75" H x 3.5" diameter

G: 12.5" H x 3.5" diameter

H: 12.75" H x 3.5" diameter

Timo Tapani Sarpaneva was a Finnish designer, sculptor and educator born in 1926 Helsinki, Finland and passed away in 2006. In 1948, Sarpaneva graduated from the Institute for Industrial Arts in Helsinki. After he graduated, Sarpaneva started working for the Finnish glassworks company Iitalla where he designed in 1956 the well-known firm i-logo. In his live time he won two times the Grand Pix at the Milan Trienale and the Pro Finlandia Medal of the Order of the Lion of Finland. 

Iittala is a Finnish glassworks company founded by the Swedish glassblower Petrus Magnus Abrahamsson in 1881 Iittala, Finland. Iittala is known for its strong design roots in glassware and art glass which can be seen in many art pieces. Over time, they expanded from glass to ceramics and metals. Iittala's famous i-logo was designed by the Finnish designer Timo Sarpaneva in 1956. Well-known artist have worked and designed for Iittala, such as the Finnish architect Alvar Aalto or Oliva Toikka. Today Iittala is owned by the Finnish company Fiskars. 
Material: Glass
Details: Molded Glass
Country of Origin: Sweden

Inquire