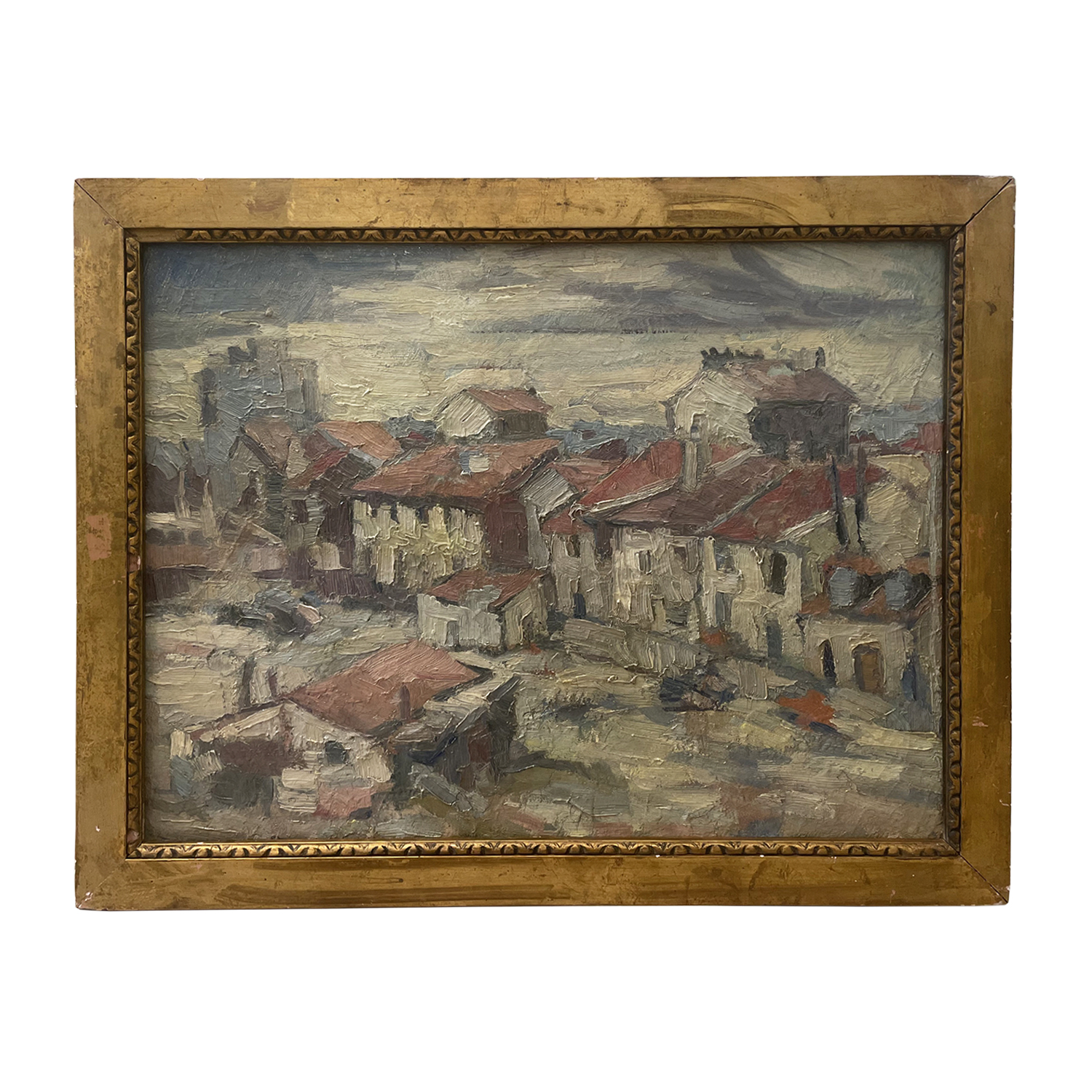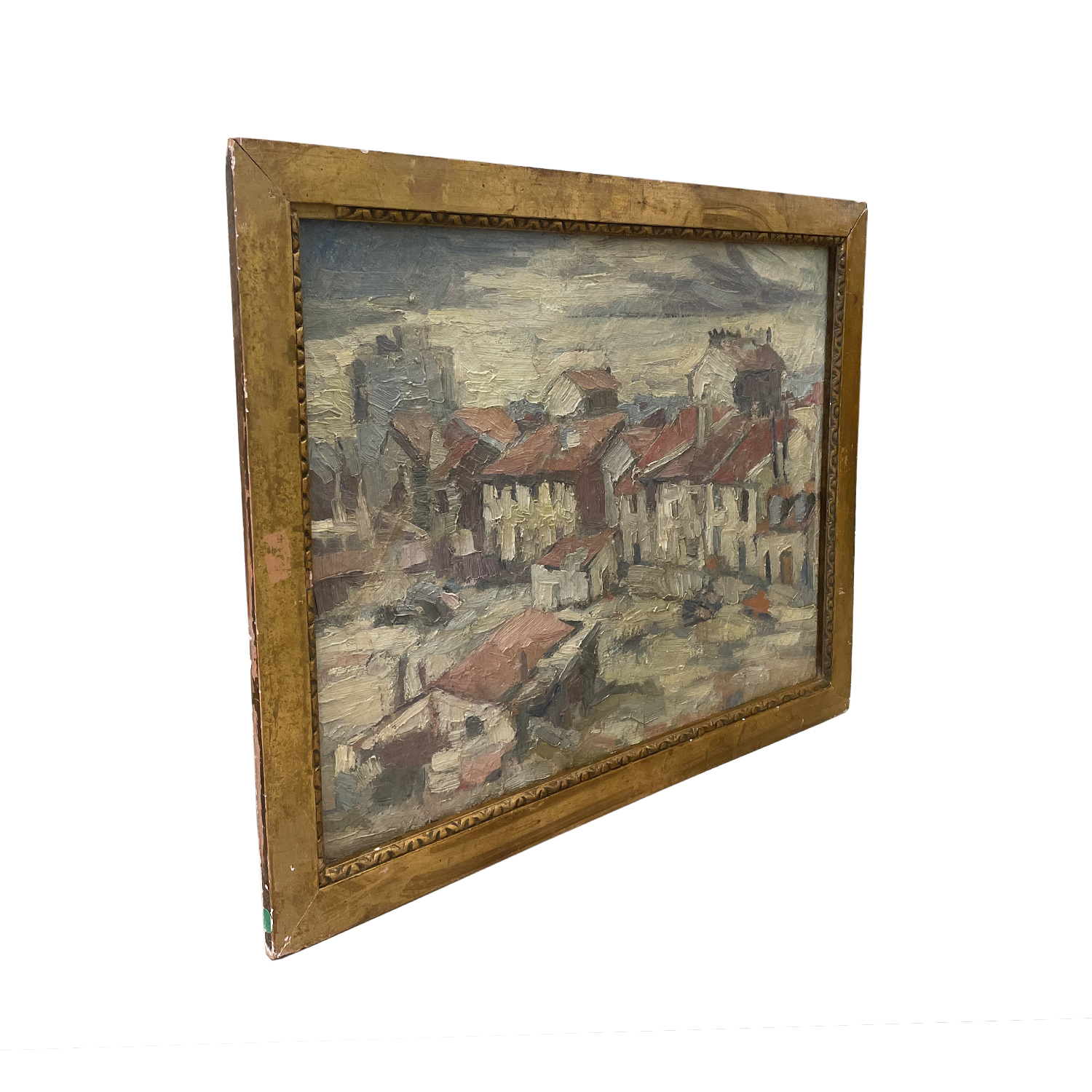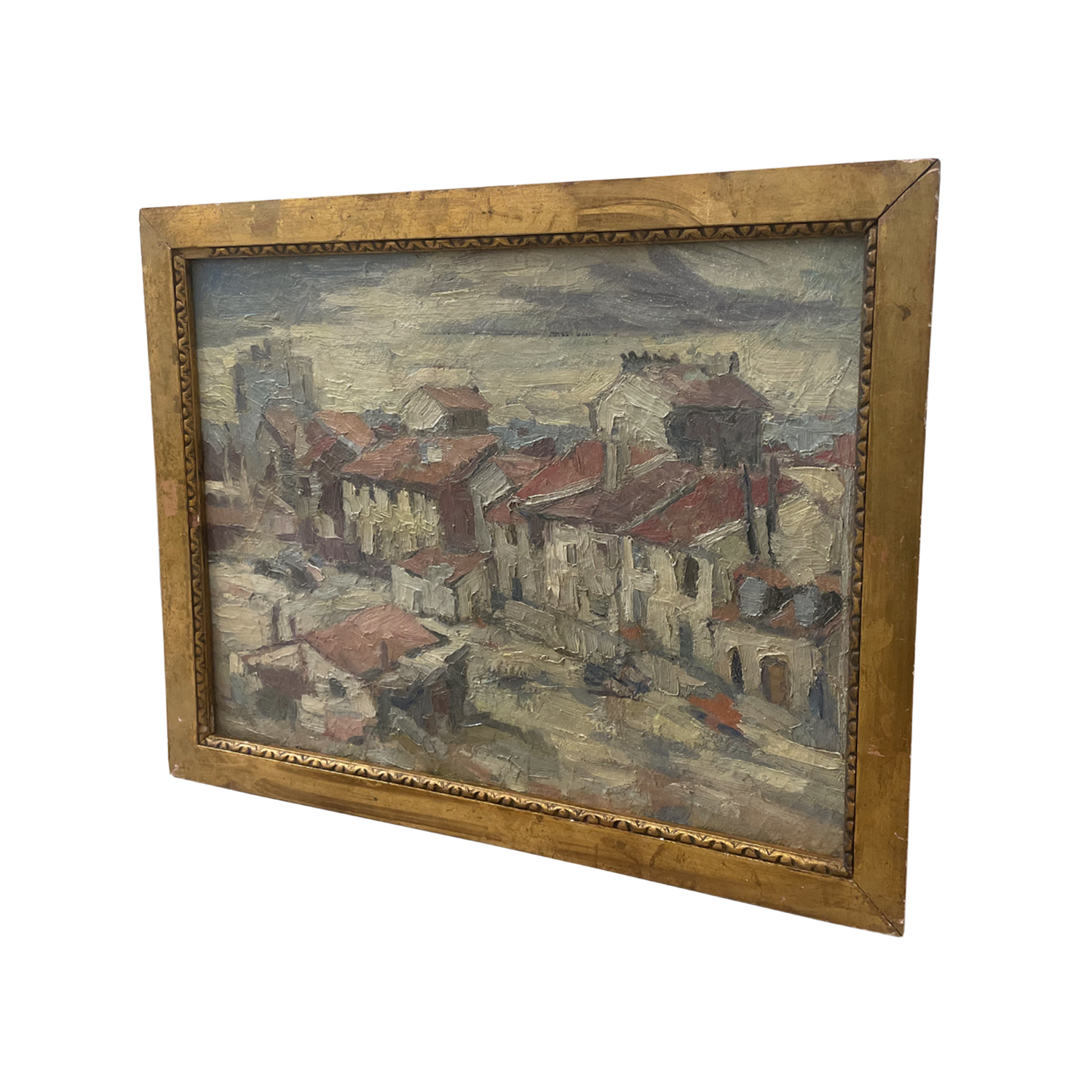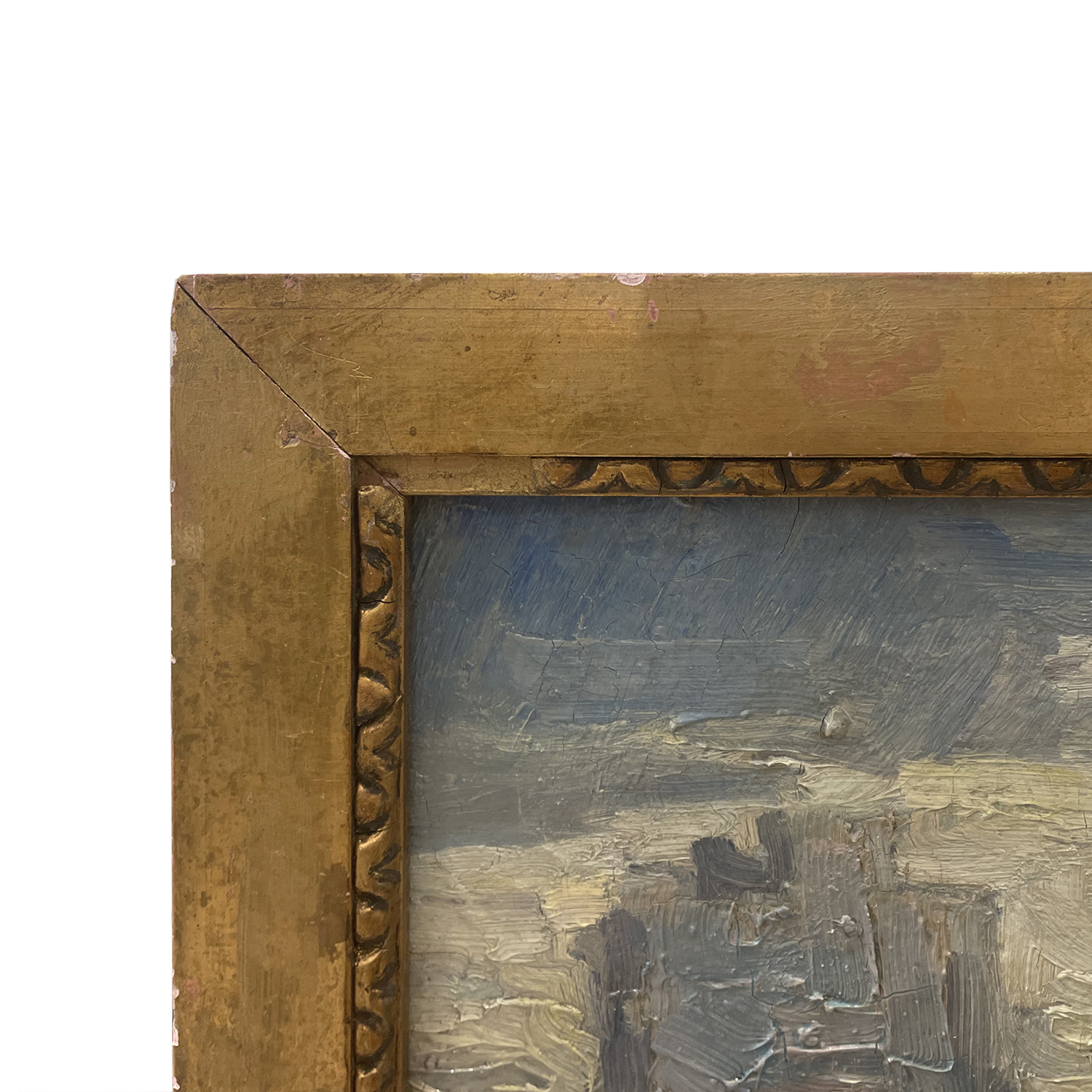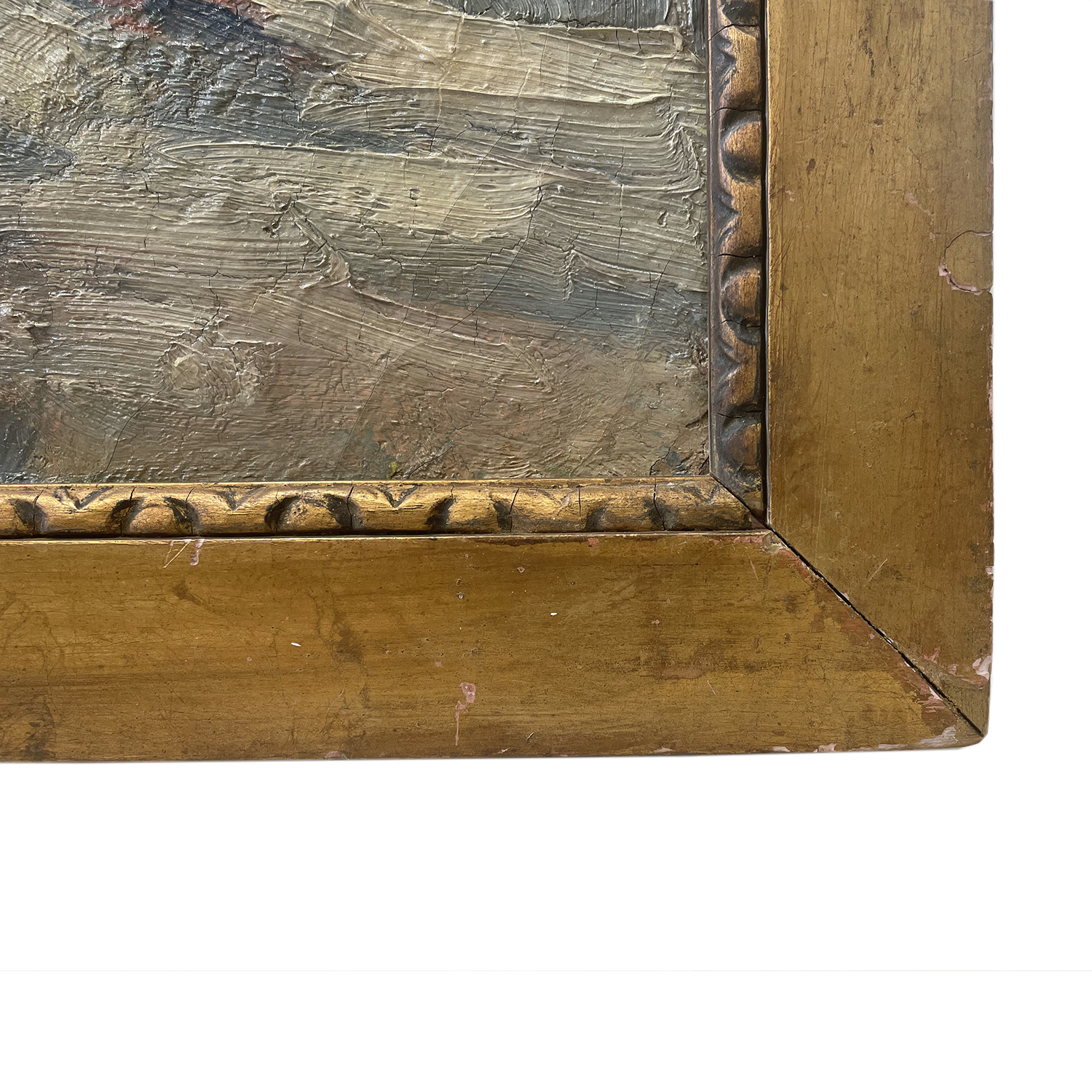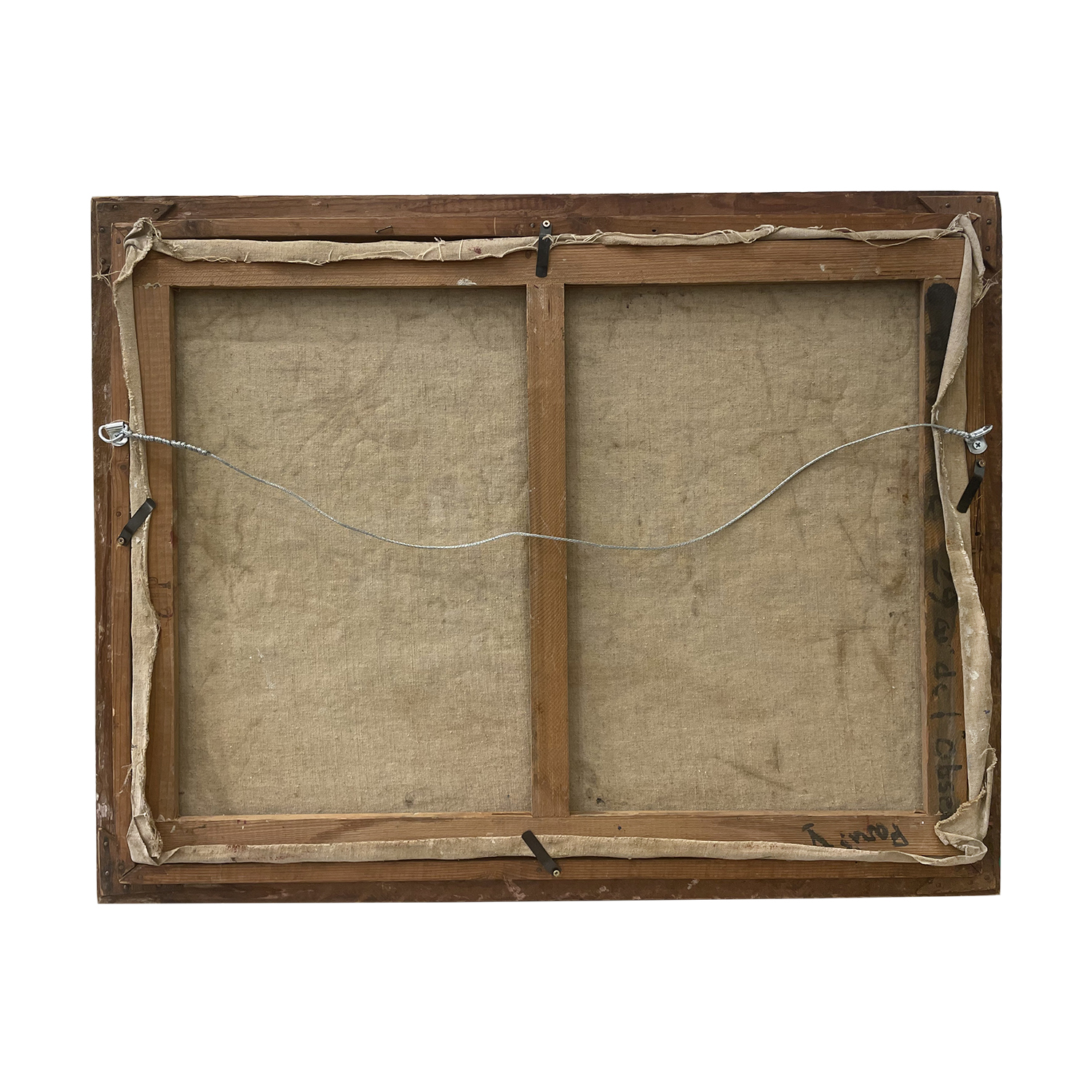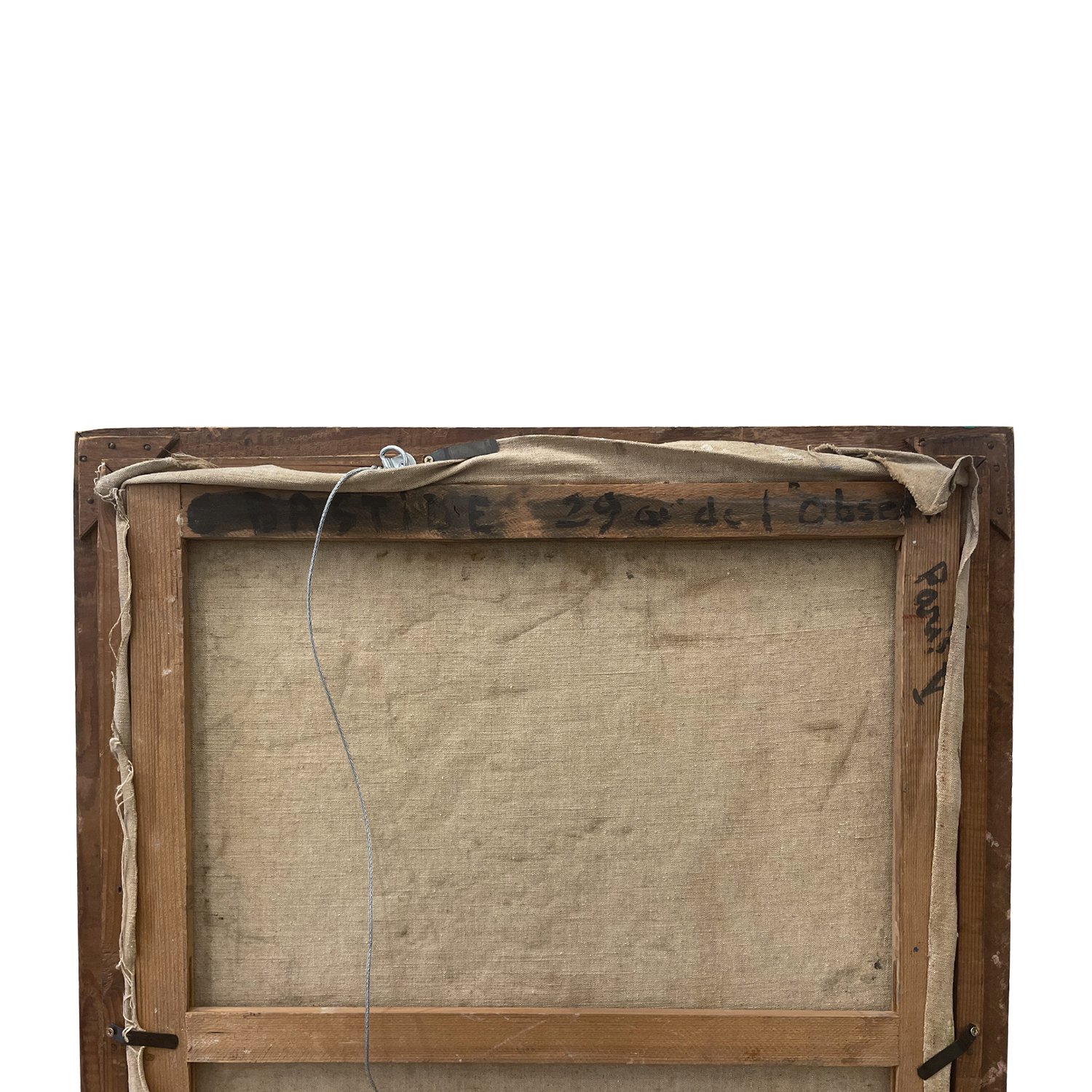 20th Century French Provencal Vintage Oil Painting of a Small Village
pai-1131
A vintage French Provencal landscape oil on canvas painting, portraying a sunny day of a small village, most likely in Provence, painted by an unknown painter from France, in good condition. The large scenery painting depicts a small town with a fortress which you can see in the background of the market place, surrounded by old houses. The wall décor piece represents the Impressionism art movement, time period. Not signed. Marked on the back Bastide. Minor fading on the original wooden frame, due to age. Wear consistent with age and use. Circa 1950 - 1960, France.

Without the frame: 21.5" x 28.75" W x 0.5" D

Bastide in French refers to a small village in medieval France build for defense or a small country house in France.
Material: Wood
Details: Oil On Canvas
Country of Origin: France
Dimensions: 25" H x 32" W x 1.25" D
Inquire