Close
Thank you for your inquiry.
Someone will contact you soon.
Or feel free to call us at 561-603-1142.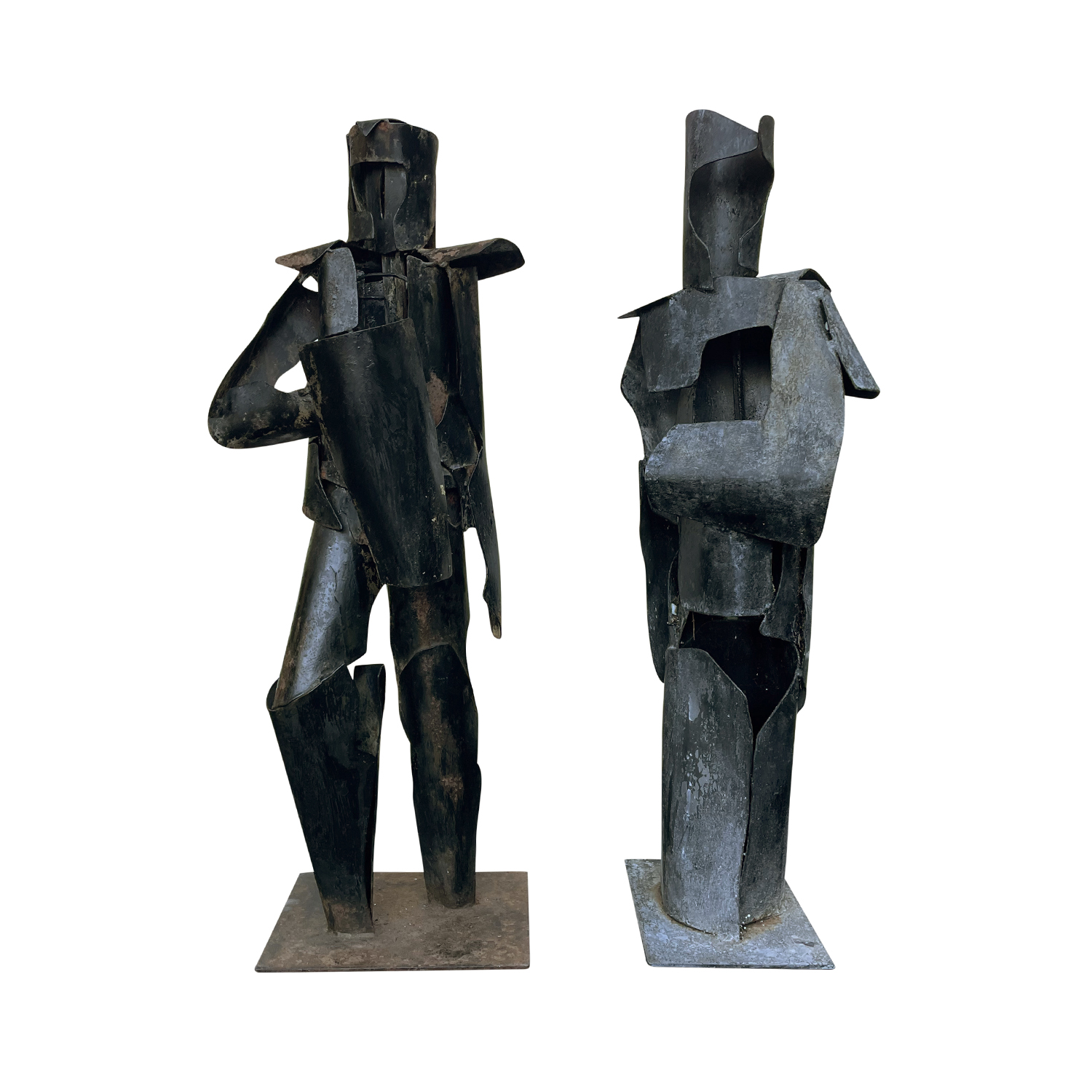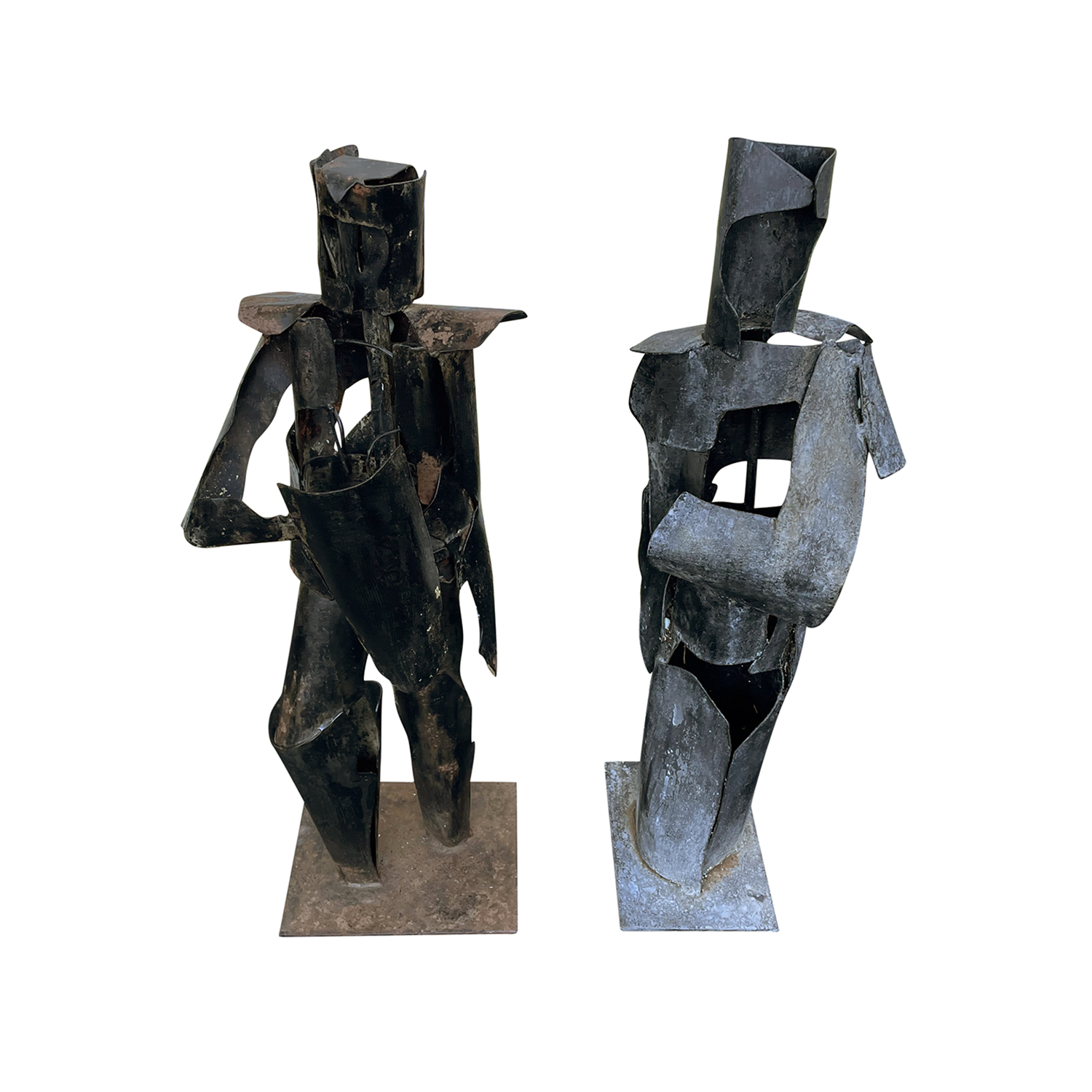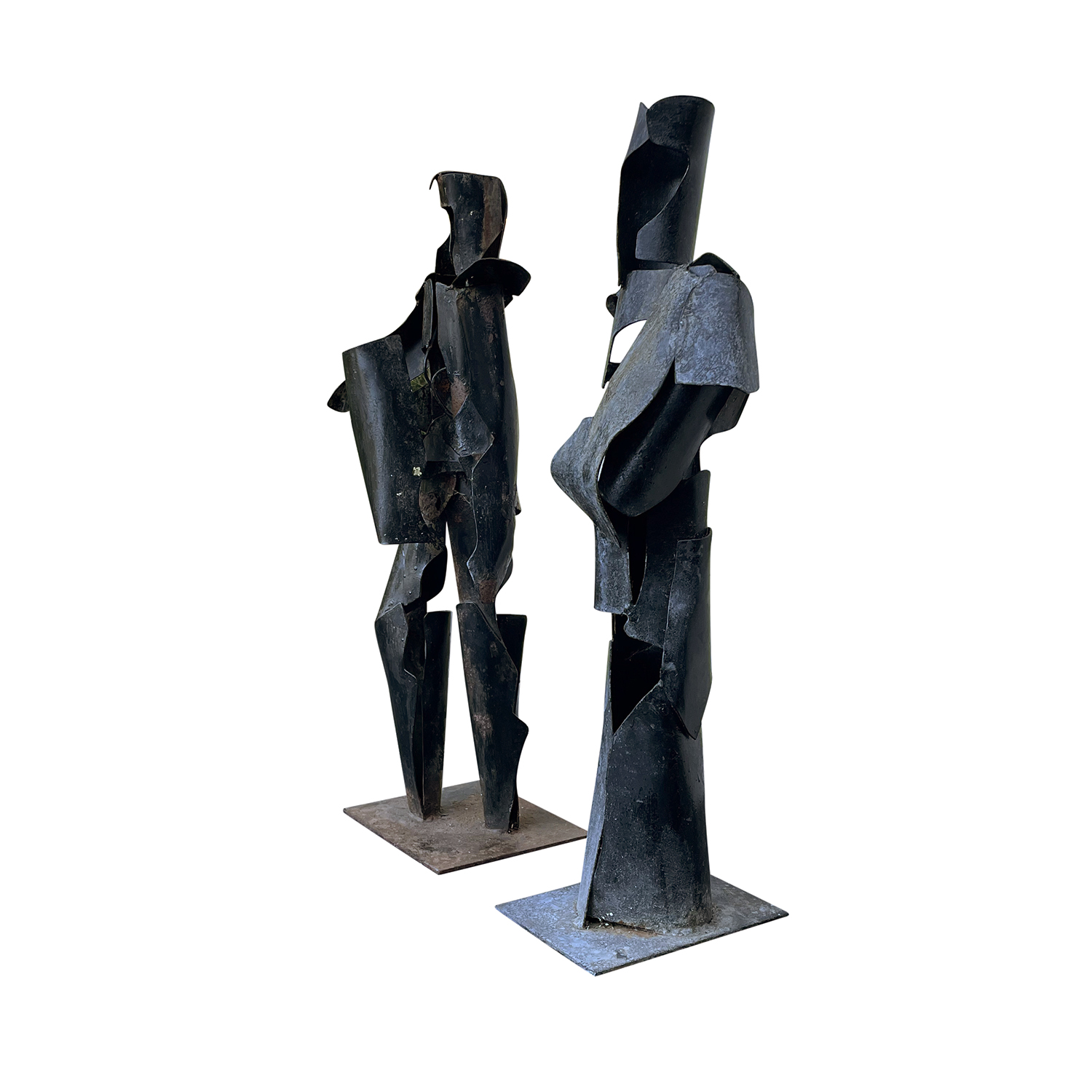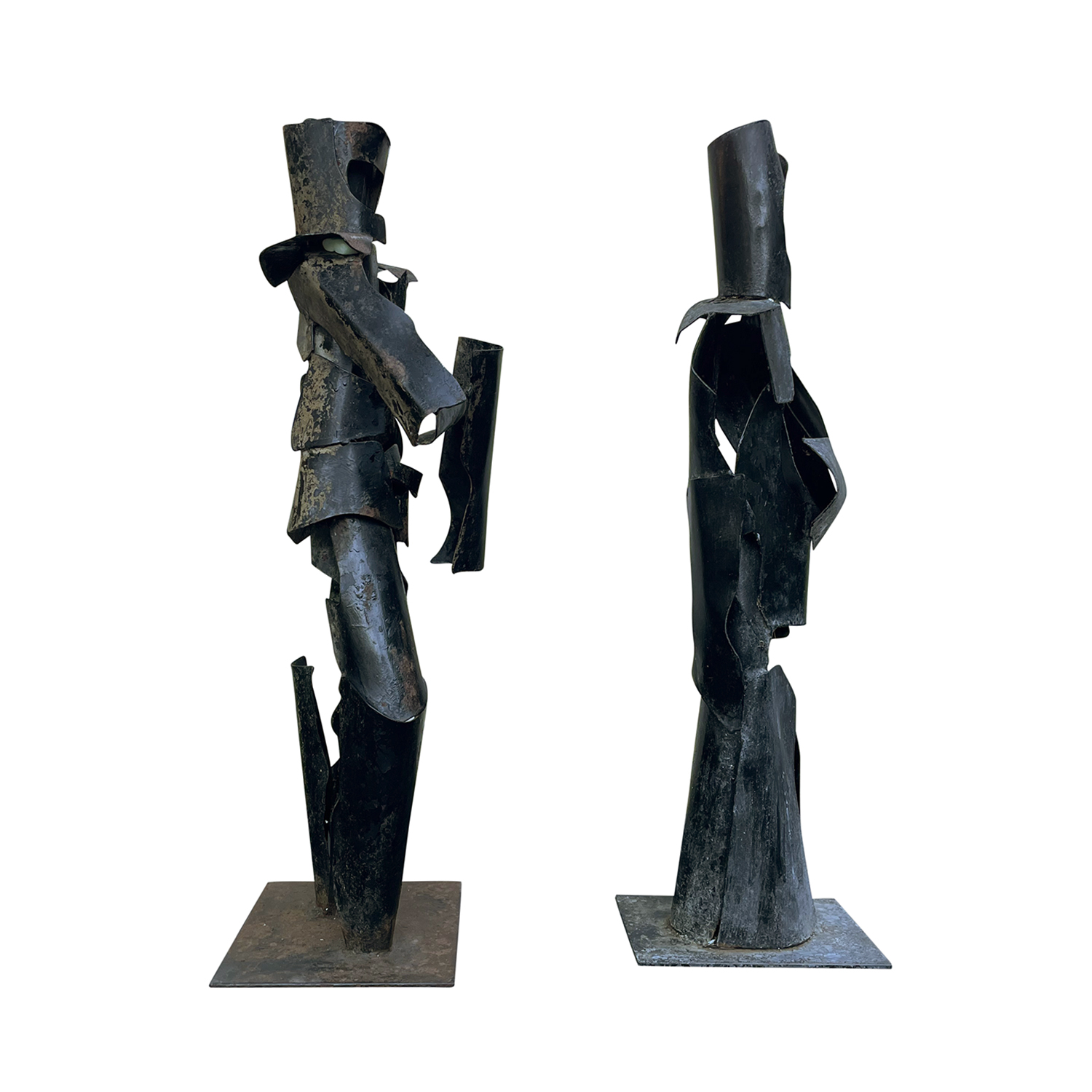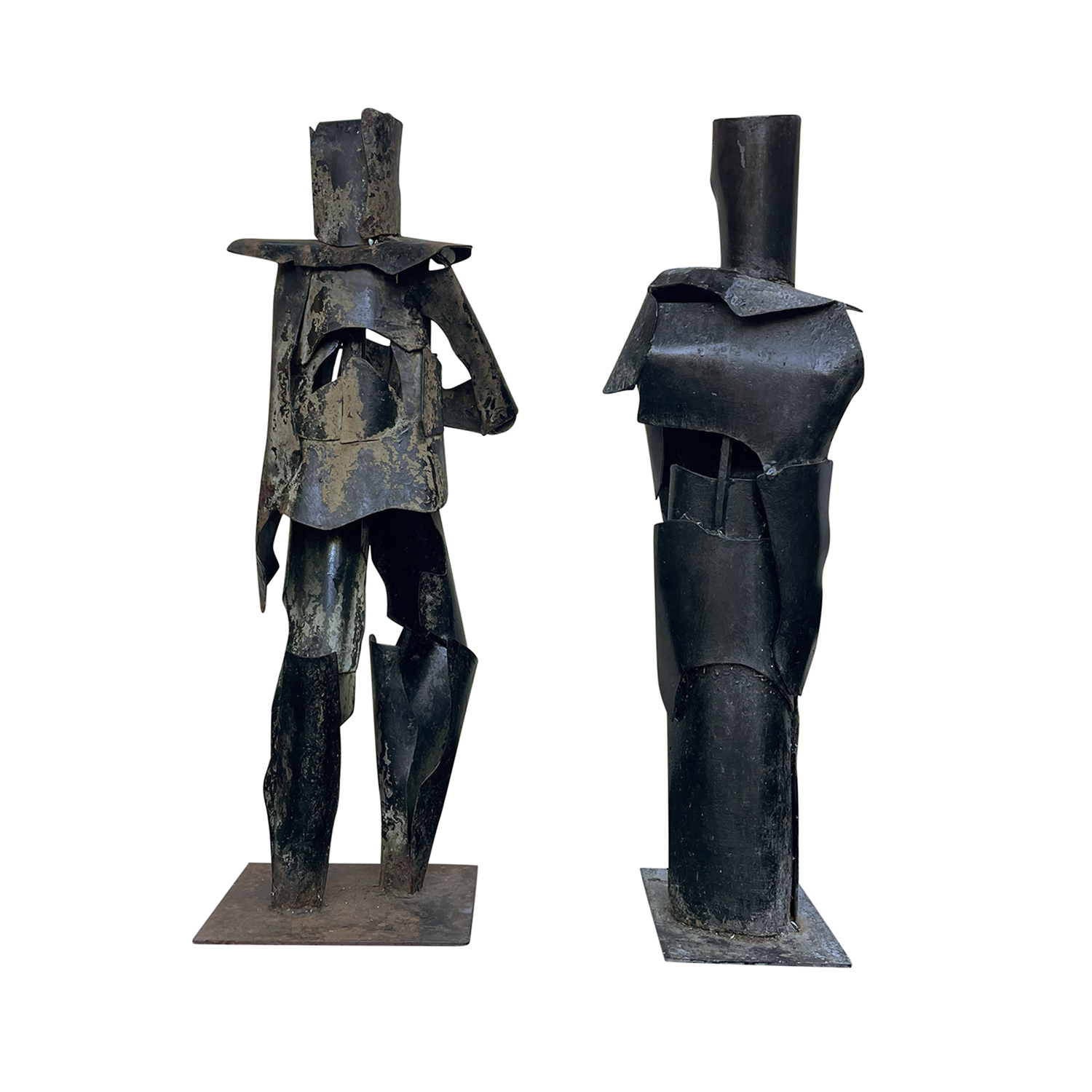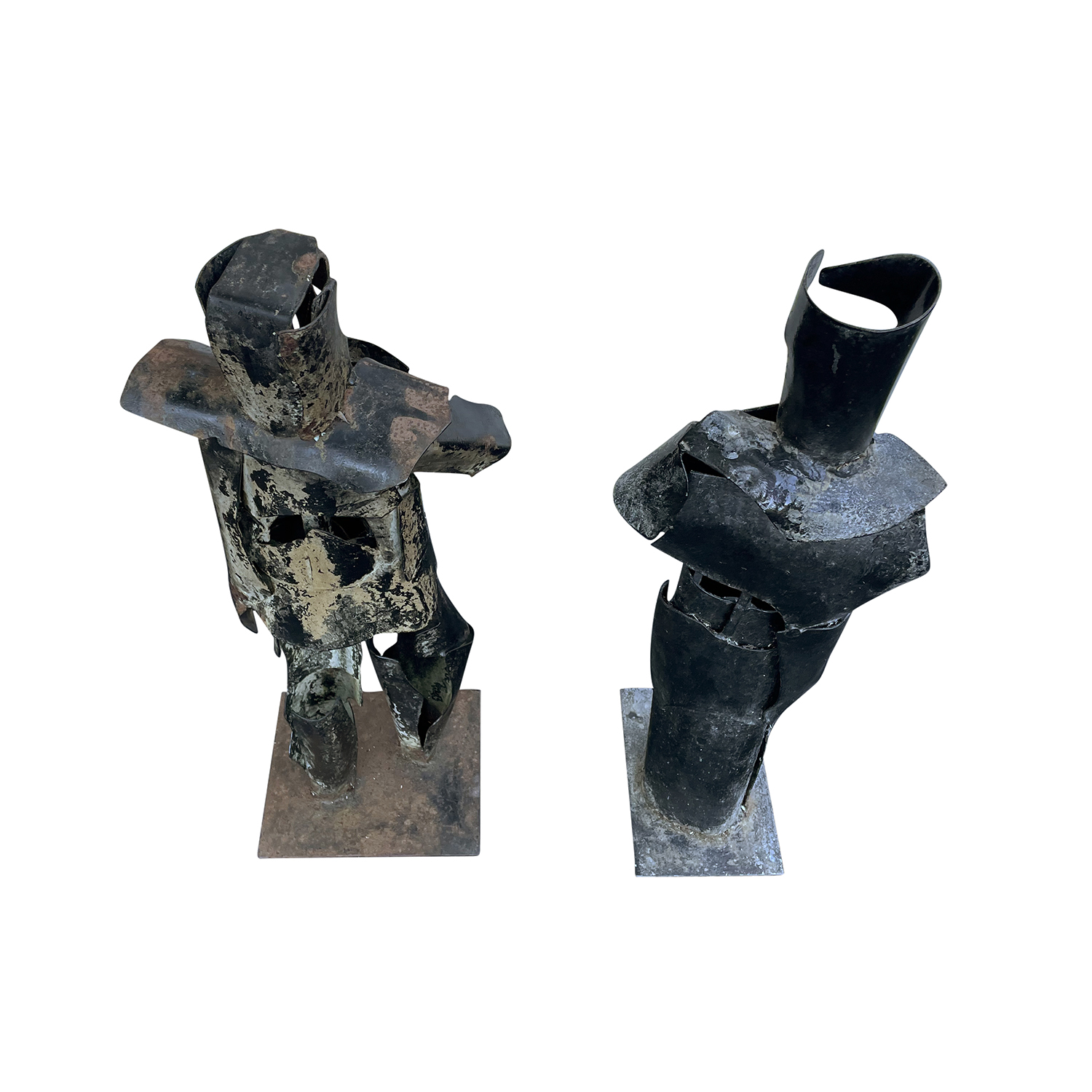 20th Century Grey English Pair of Steel Sculptures by June Barrington-Ward
ped-1110
A dark-grey, vintage Mid-Century modern English similar pair of detailed Brutalist sculptures made of hand crafted steel, designed and produced by June Barrington-Ward in good condition. Both of the particularized abstract sculptures have a slightly opened helmet and are holding a shield, supported by a metal base. Wear consistent with age and use. Circa 1960 - 1970, England.

A. 34.5" H x 10" W x 9" D   /   Base: 0.25" H x 11" W x 9.5" D

B. 33.75" H x 8.75" W x 7" D    /   Base: 0.25" H x 7.5" W x 10.5" D

June Barrington-Ward was an English sculptor and draughtsman, born in 1922, in London, England and passed away in 2002. After she finished her apprenticeship at The Chelsea College of Arts, June Barrington-Ward displayed her art at many galleries, such as The Royal Academy of Arts.
Material: Metal
Details: Steel
Country of Origin: United Kingdom

Inquire
Subscribe To Our Newsletter
© 2023 AP Mid Century Modern. All rights reserved.