Close
Thank you for your inquiry.
Someone will contact you soon.
Or feel free to call us at 561-603-1142.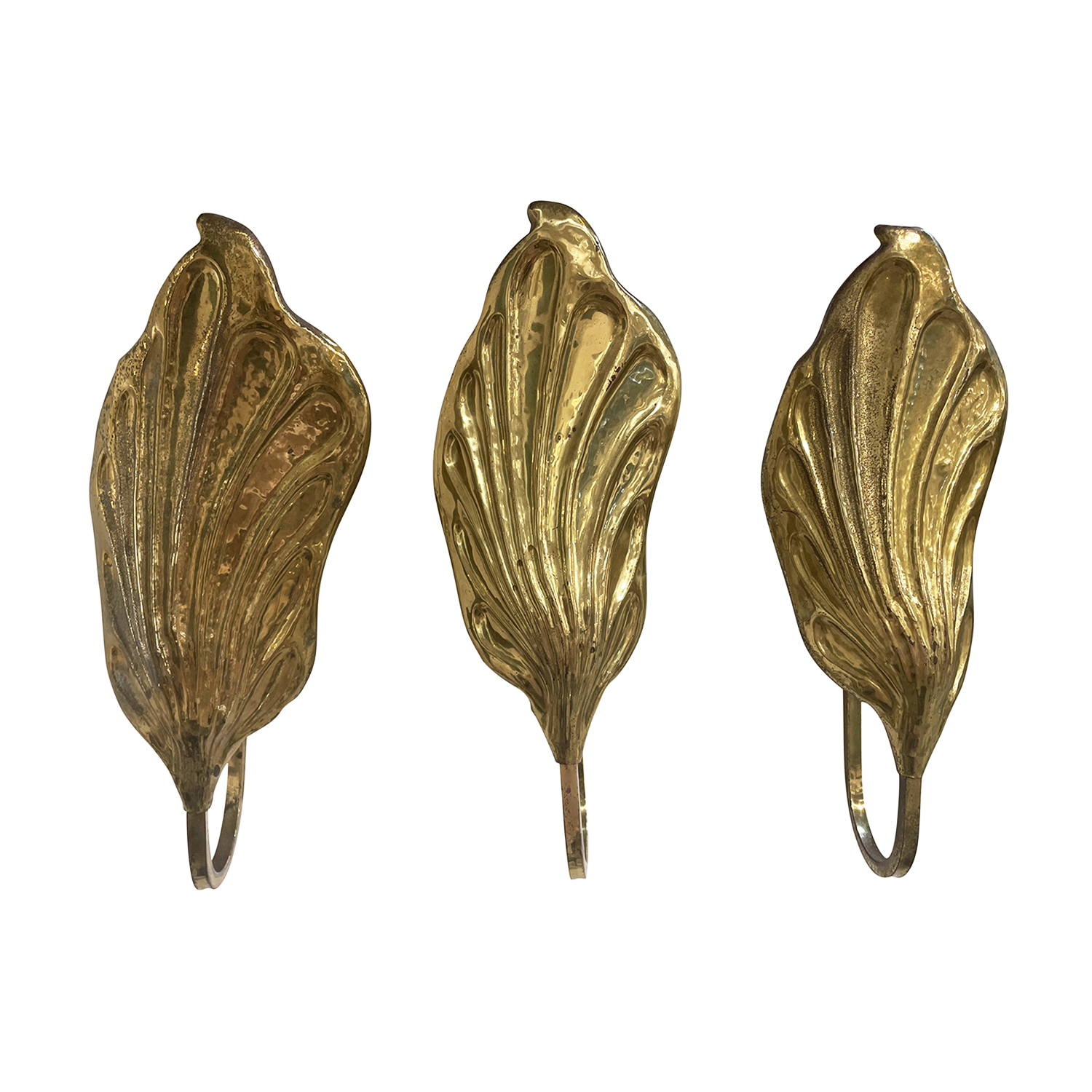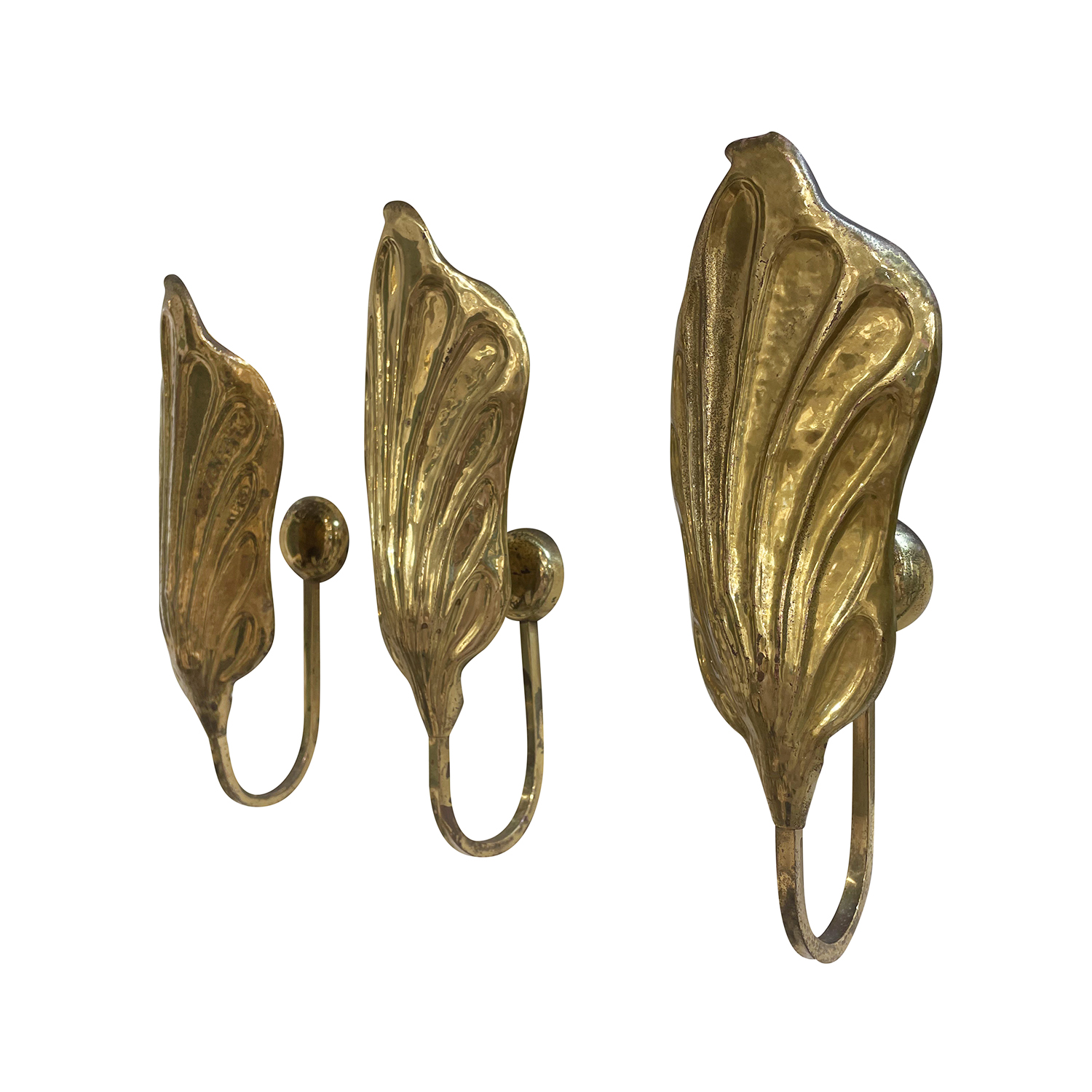 20th Century Italian Set of Three Gold-Metal Wall Sconces by Tommaso Barbi
peli-1287
A vintage Mid-Century modern Italian set of three wall sconces, appliques made of hand crafted gold-metal, designed by Tommaso Barbi in good condition. The gilded lights are in the shape of a leaf, each features a single light socket. Manufacturer label at the base. The wires have been renewed. Wear consistent with age and use. Circa 1960 - 1970, Italy.

Tommaso Barbi was in the 20th Century an Italian vintage designer, about his personal life and professional training remains lost to history. Barbie is very famous for his lamp sculptures and furniture.
Material: Metal
Details: Gilded Metal
Country of Origin: Italy
Dimensions: 16" H x 6.5" W x 5.5" D
Inquire
Subscribe To Our Newsletter
© 2023 AP Mid Century Modern. All rights reserved.