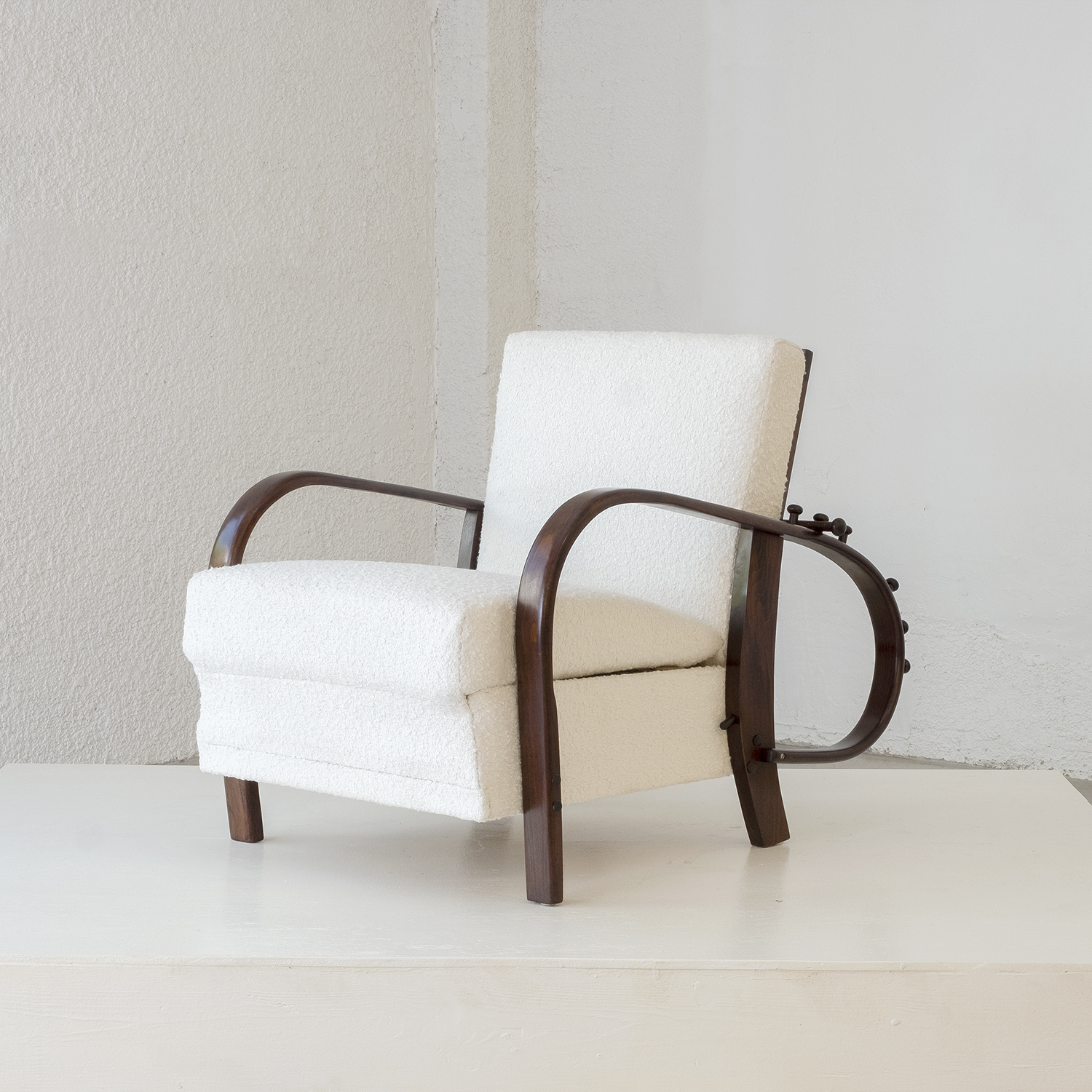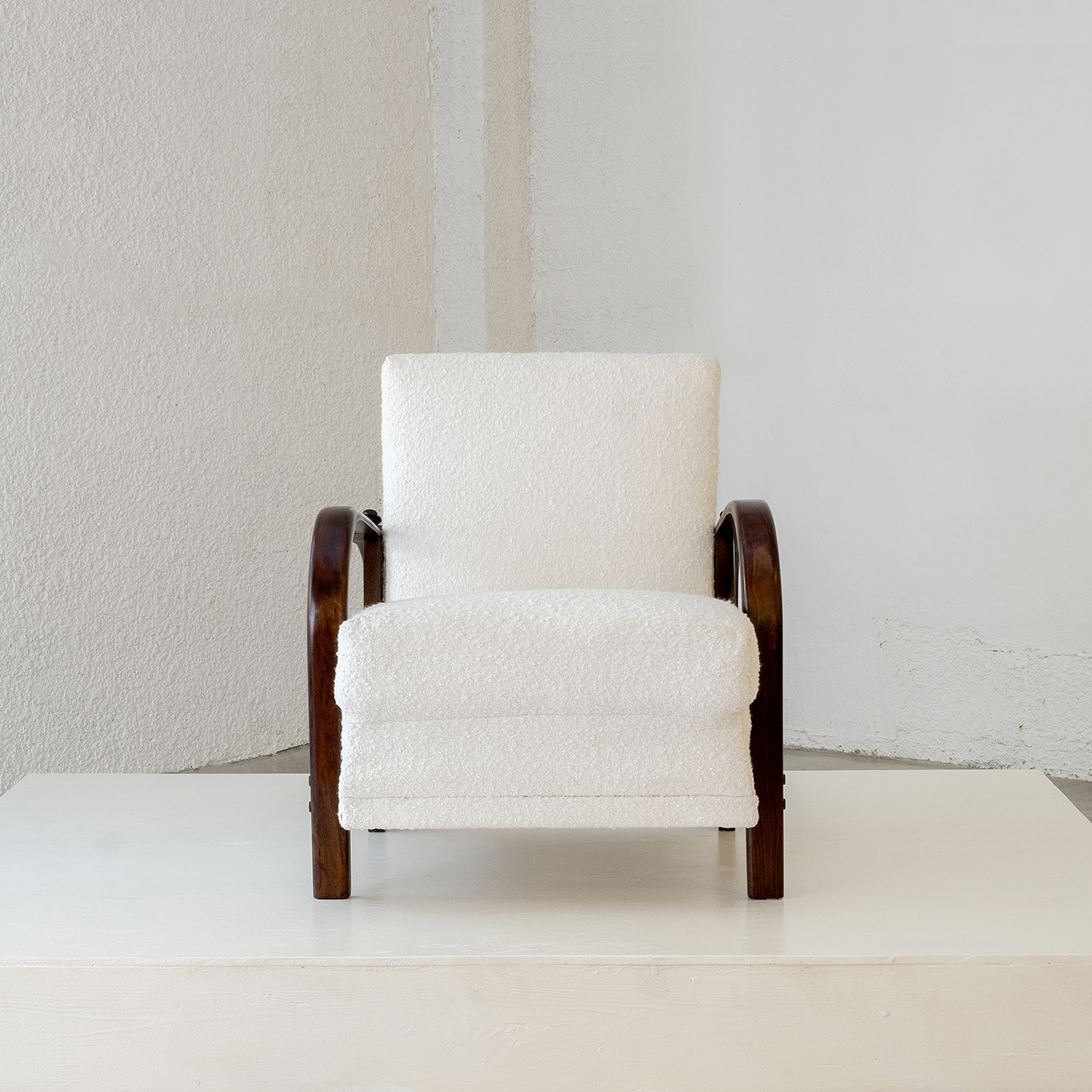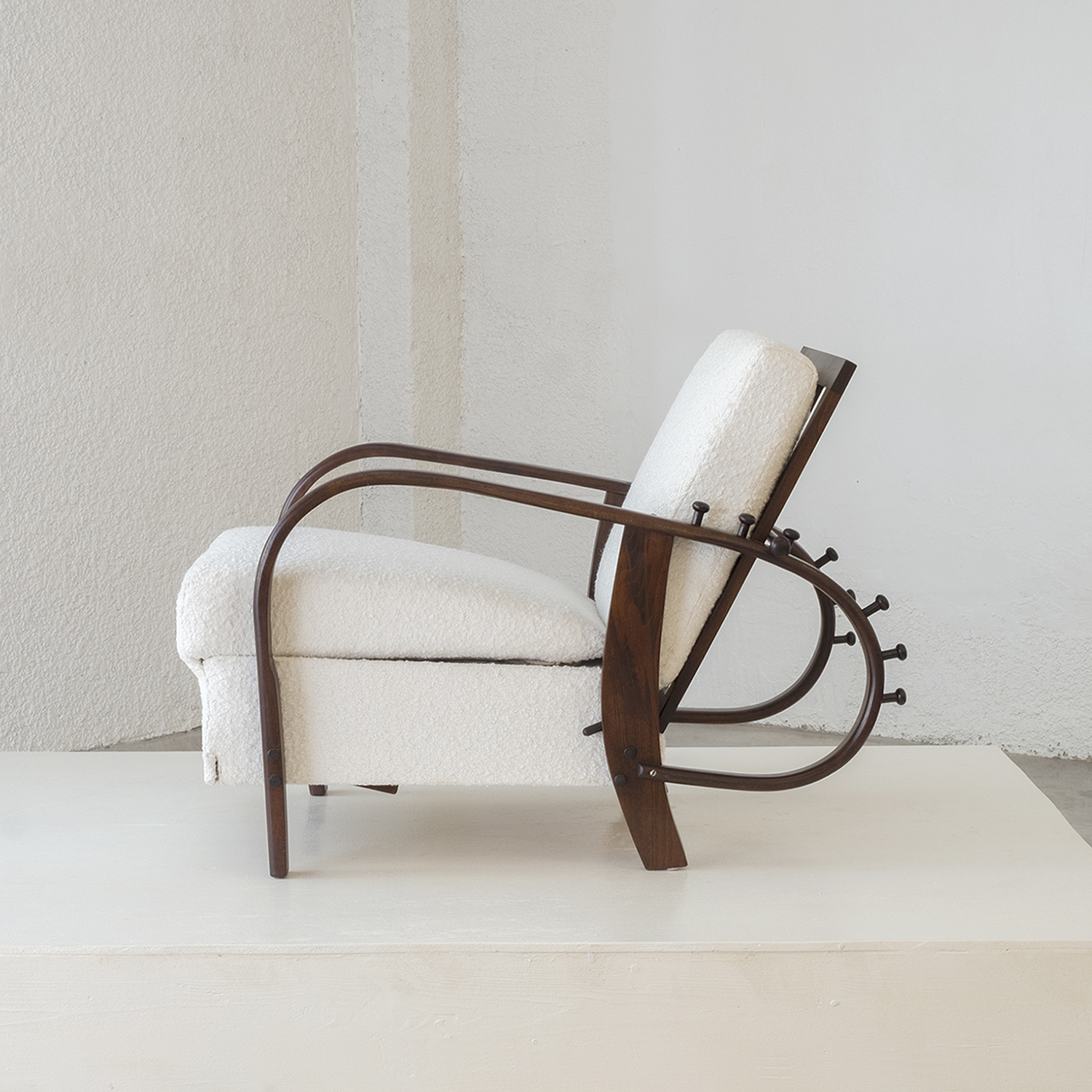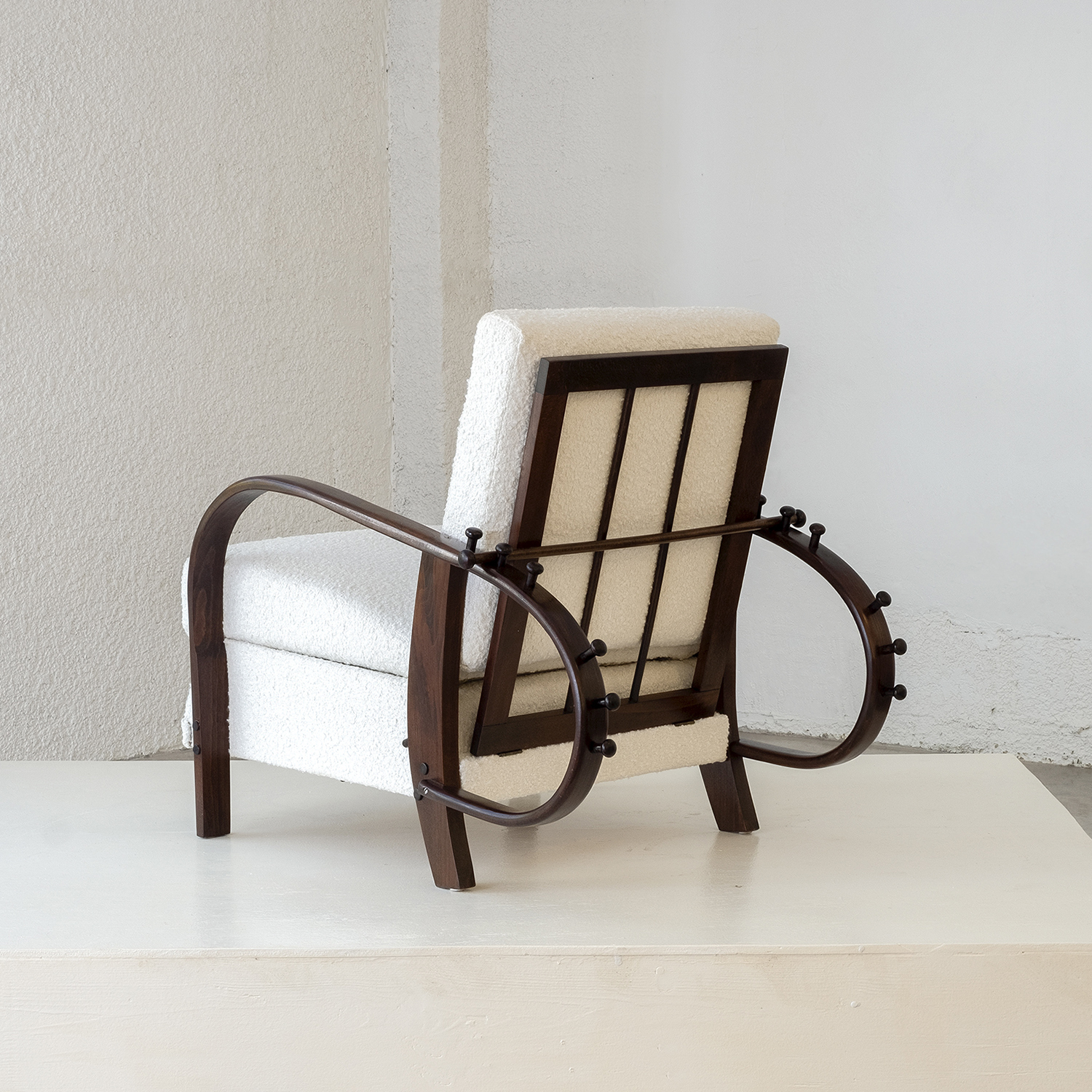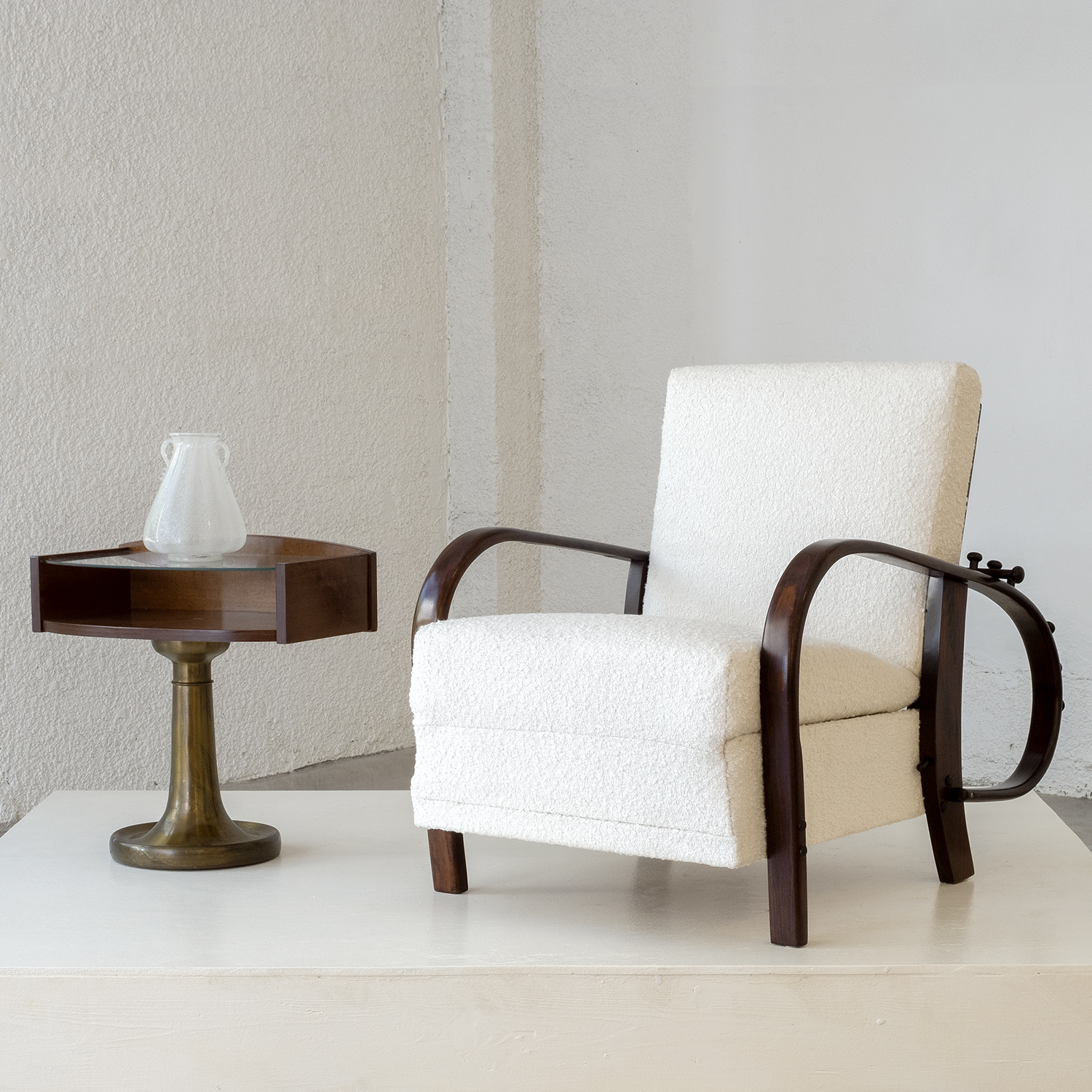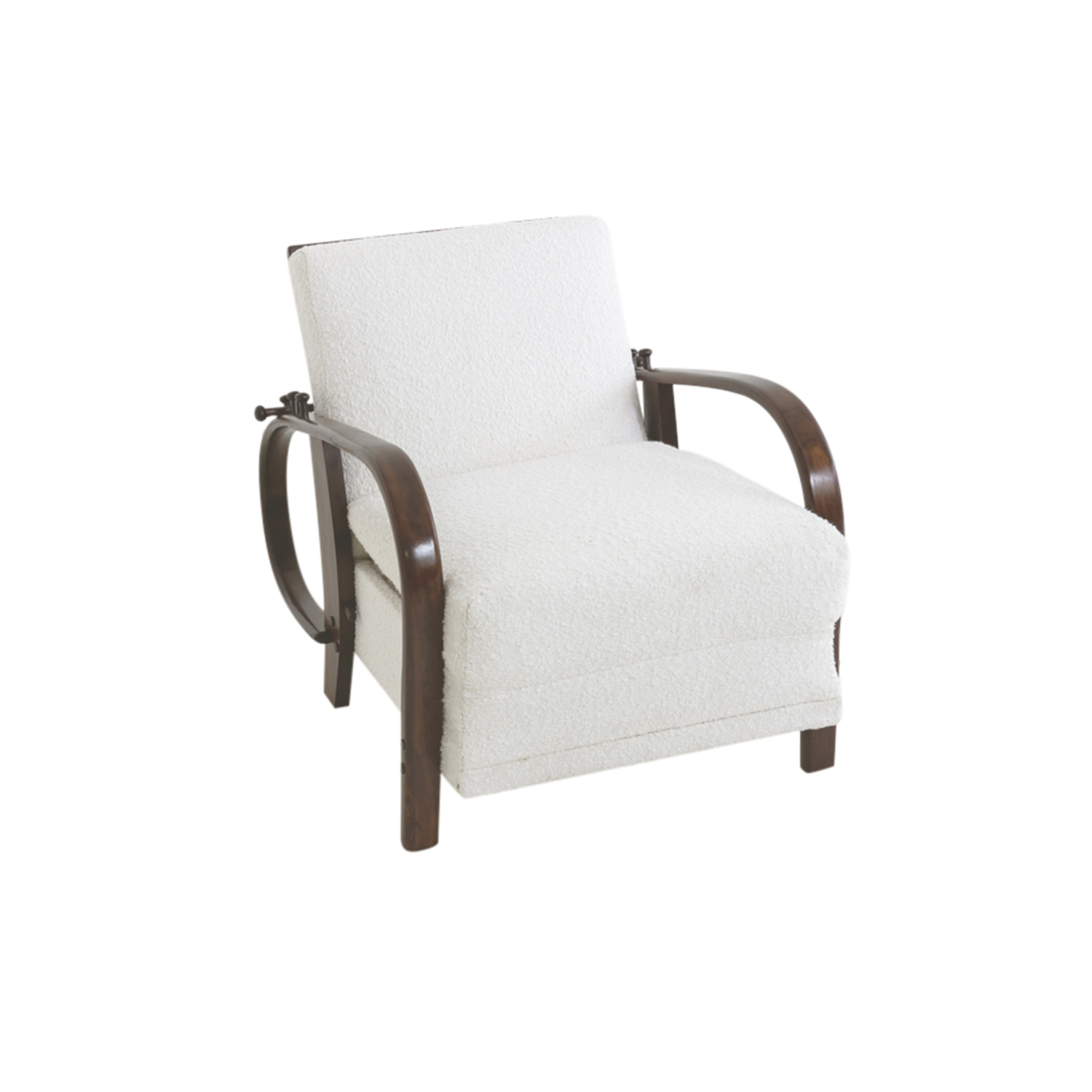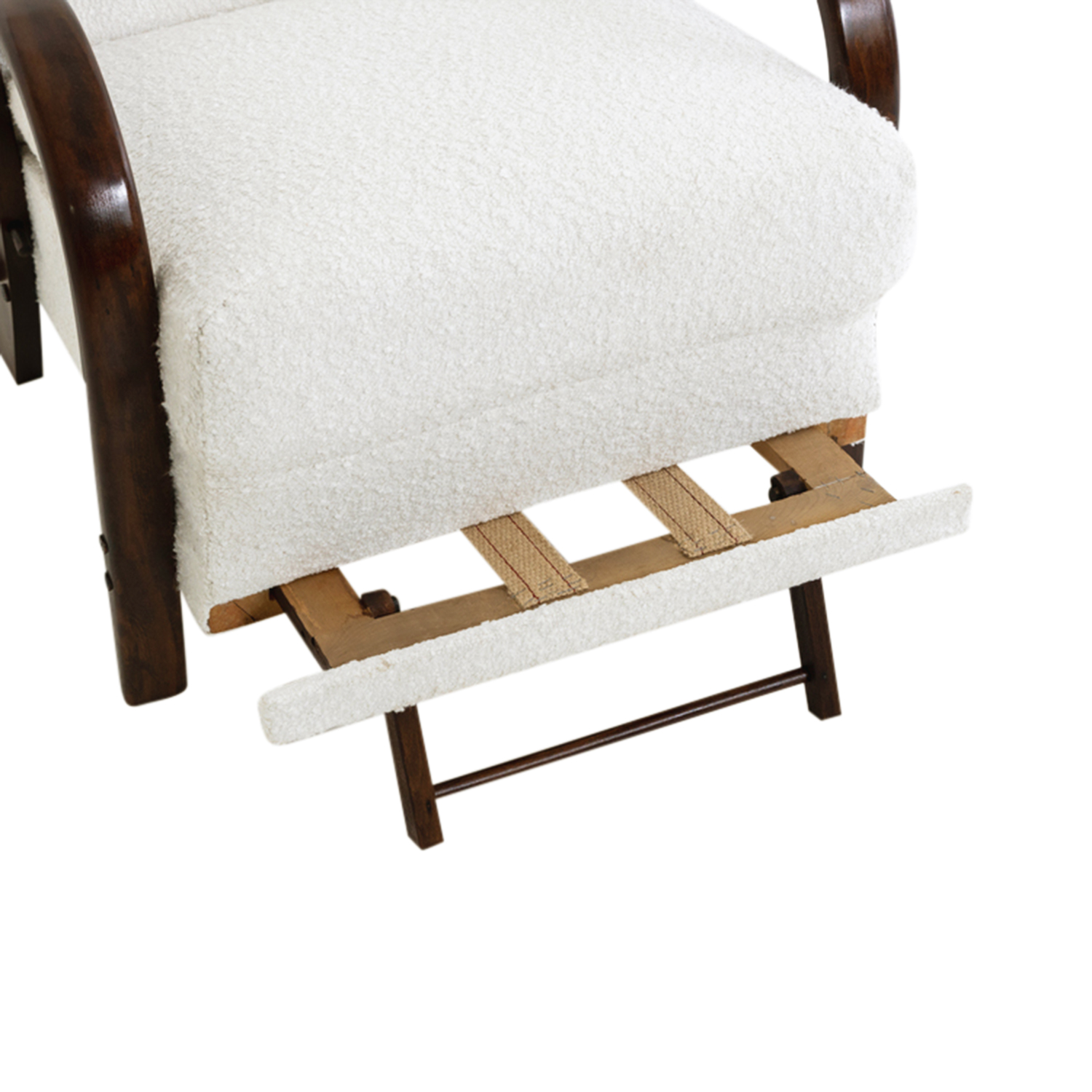 20th Century Czech Mahogany Recliner Chair in the Style of Jindrich Halabala
pe-2079
A dark-brown, vintage Art Deco Czech reclining lounge chair made of hand crafted polished Mahogany in the style of Jindrich Halabala, in good condition. The detailed single club chair is composed with an adjustable backrest and arched, round armrests. The seat of the center chair folds out and is adjustable. Newly upholstered in a creamy white bouclé fabric. Wear consistent with age and use. Circa 1930 - 1940, Czech Republic.

Seat: 18.25" H x 22.5" W x 22.5" - 48" D

Jindrich Halabala was born in 1903 Korycany, Czech Republic and passed away in 1978 Czech Republic. He was a Czech industrial designer, writer and educator. Halabala trained to become a cabinetmaker in his father workshop. In 1920, he finished his practical studies at the United Woodcrafts Manufacturers in Brno, Czech Republic. Halabala encourage a new mass-market approach to home design and furnishing in the Czechoslovakia. He played a major part in the reshaping of the Czech furniture industry.
Material: Fabric, Wood
Details: Bouclé Fabric, Polished Mahogany, Upholstery
Country of Origin: Czech Republic
Dimensions: 32" H x 28" W x 41.5" D
Inquire