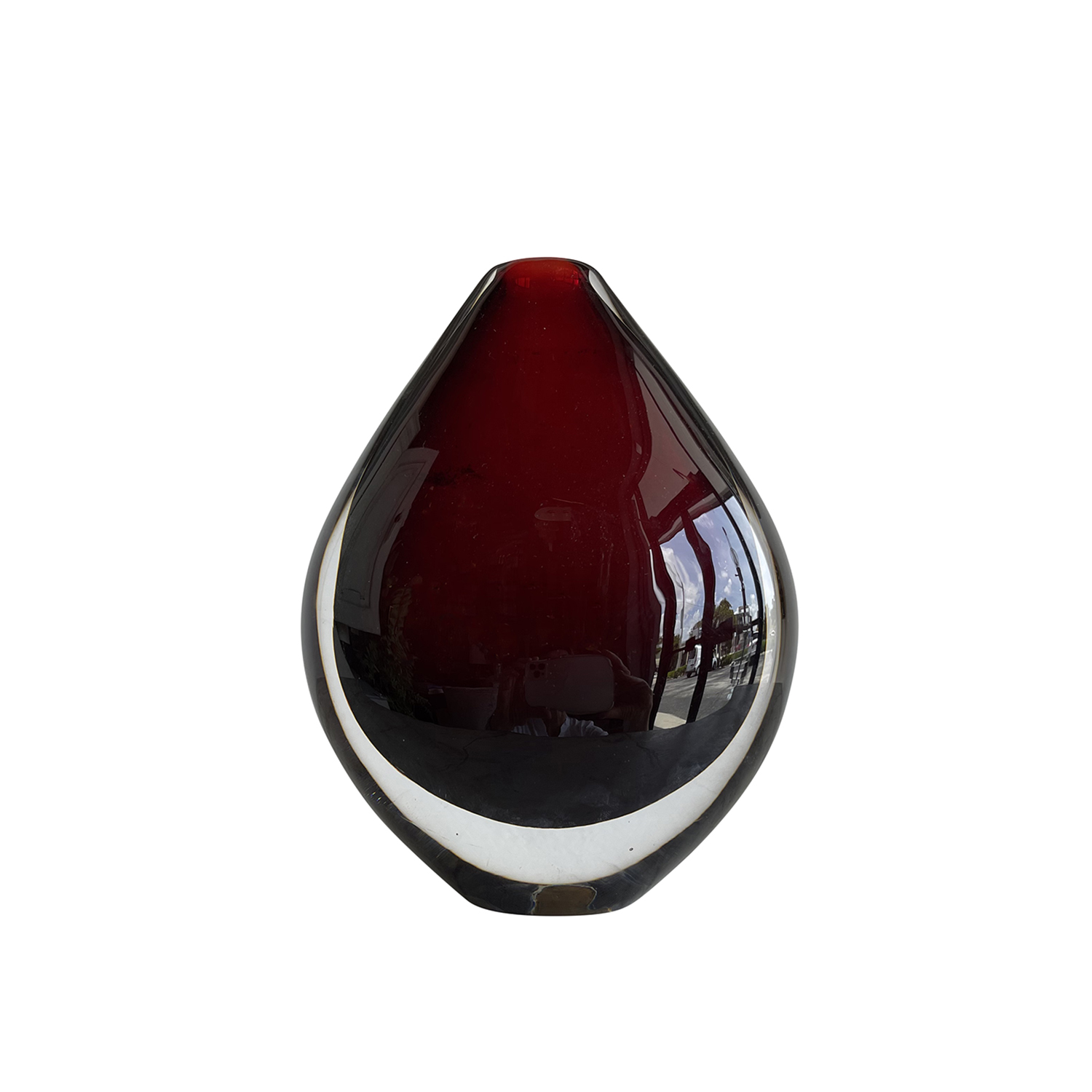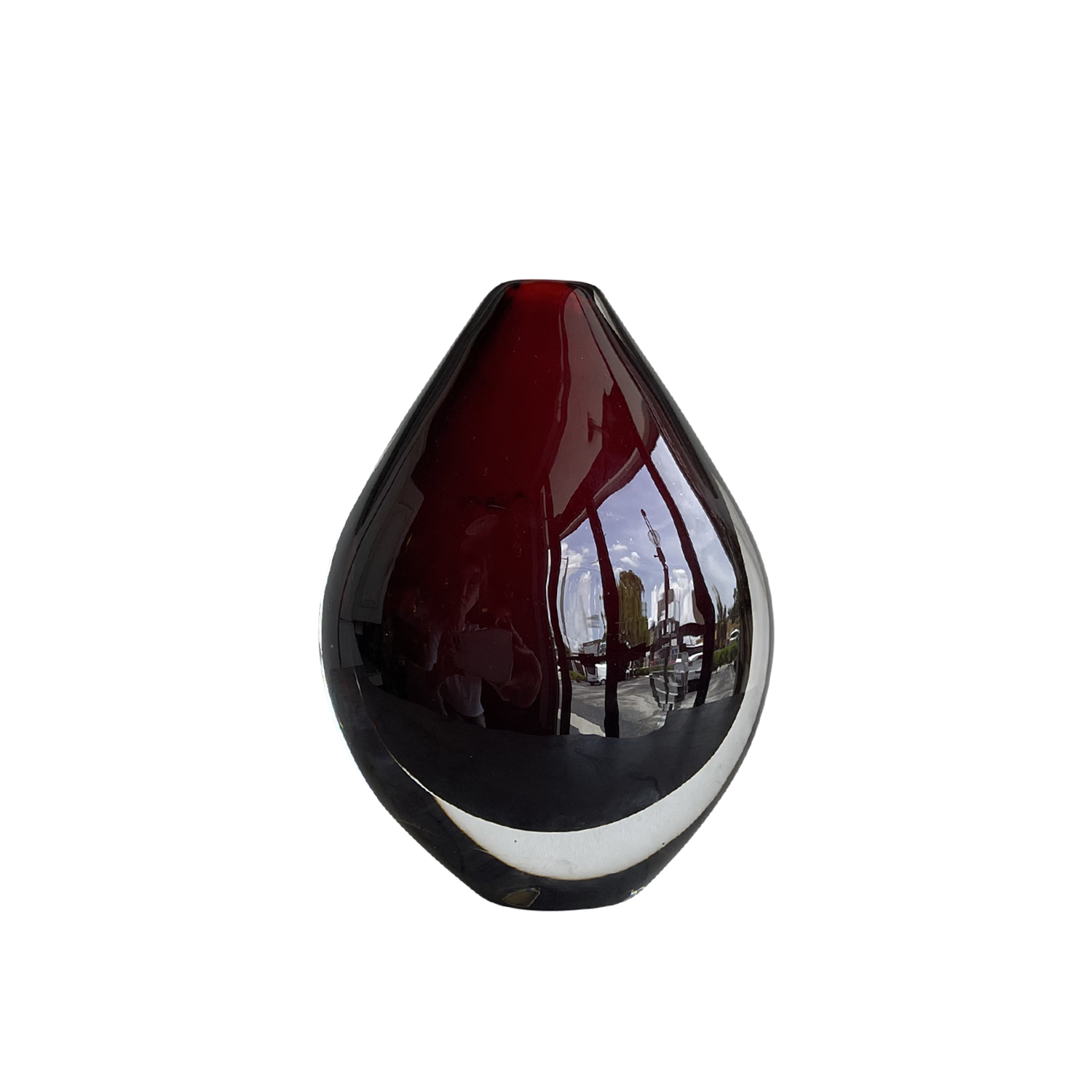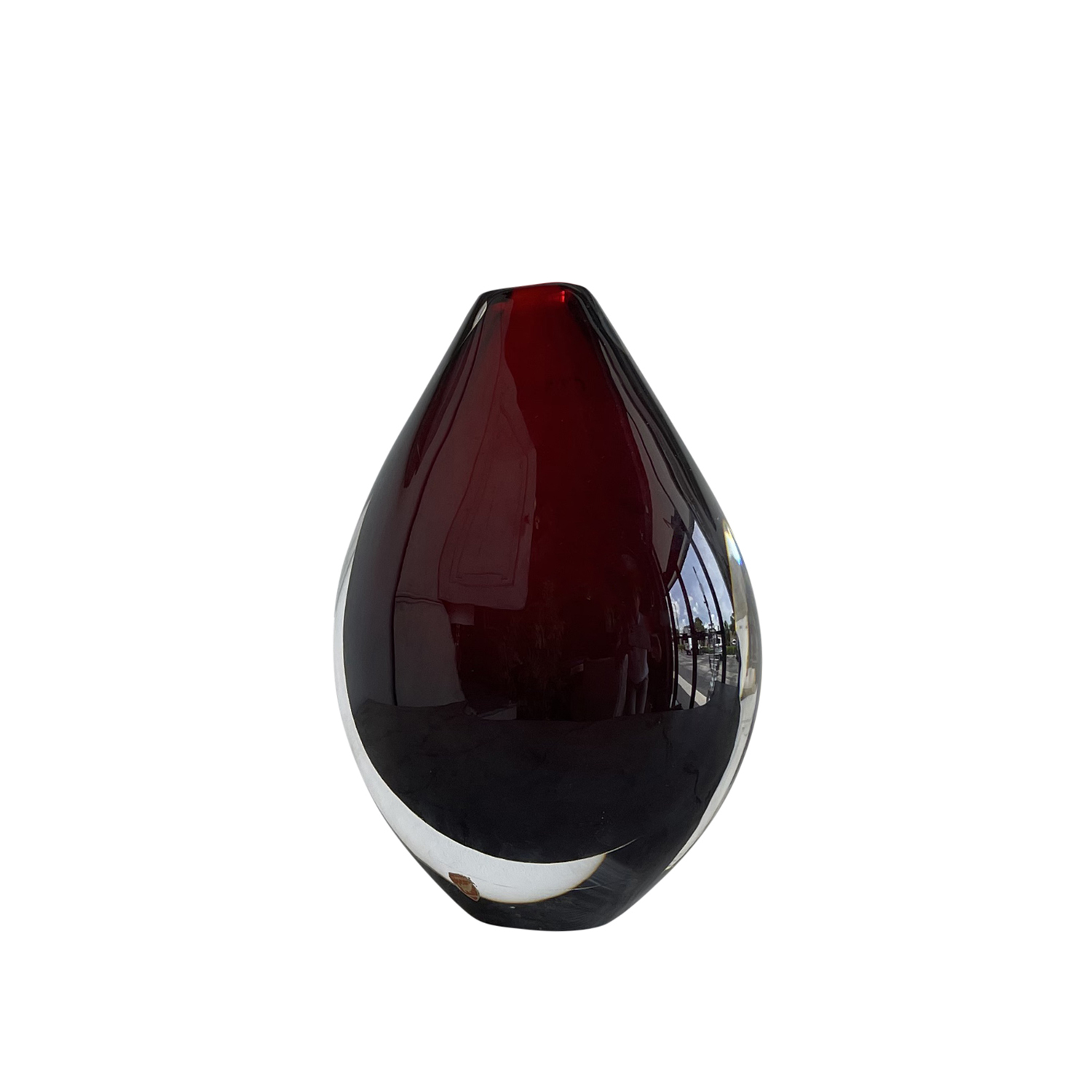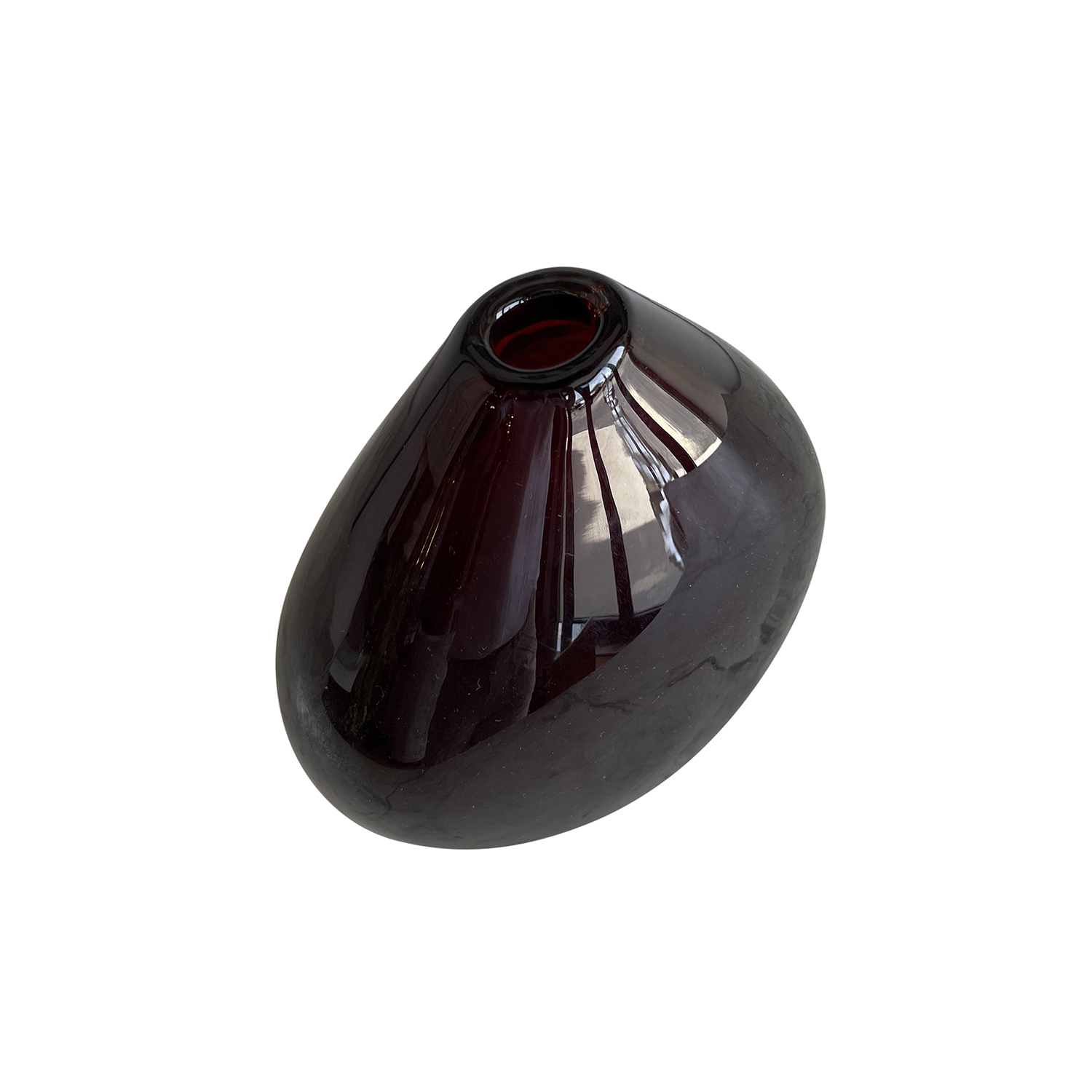 20th Century Dark-Red Swedish Vintage Orrefors Glass Vase by Nils Landberg
ped-1573
A dark-red, small vintage Mid-Century modern Swedish engraved flower vase made of hand blown Orrefors glass, in good condition. NV 3987 with original Orrefors Sticker. Wear consistent with age and use. Circa 1950, Sweden, Scandinavia.

View all Orrefors originals in our collection.

Nils Landberg was a Swedish glass artist and designer born in 1907 Vaestra Vingaker, Sweden and passed away in 1991. From 1923 – 1925, Landberg trained, finished his apprenticeship at the School of Design and Craft in Gothenburg, Sweden. Landberg started working in 1925 at Orrefors Glassworks as an engraver an later on as a designer. In 1937, he debuted at the Paris Exhibition and participated in the World Exhibition in New York in 1939 and won the gold medal in 1957 in Milan Triennale. He is best known for his thin, stylish wall tableware and art glass.
Material: Glass
Country of Origin: Sweden
Dimensions: 8.75" H x 6.5" W x 4" D
Inquire