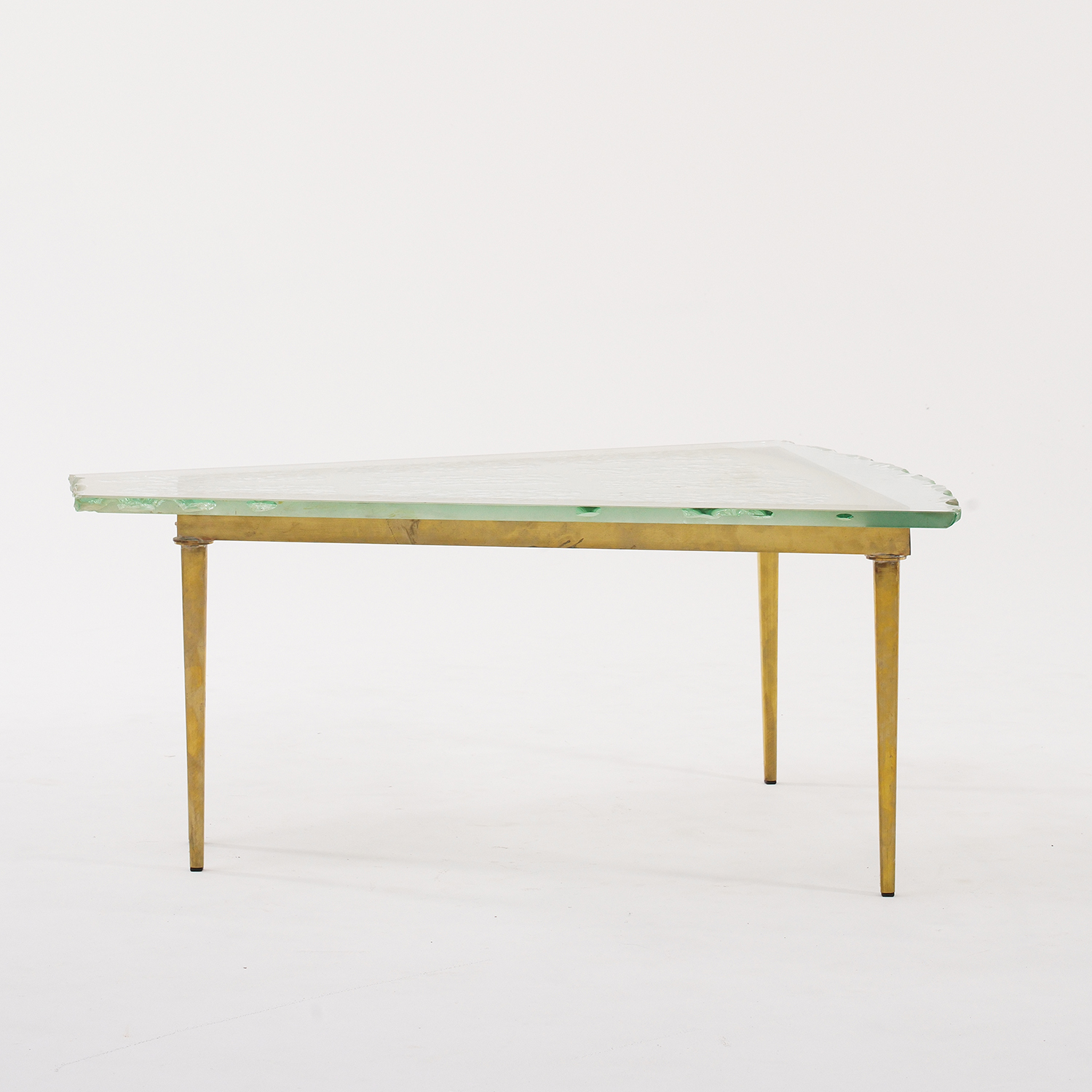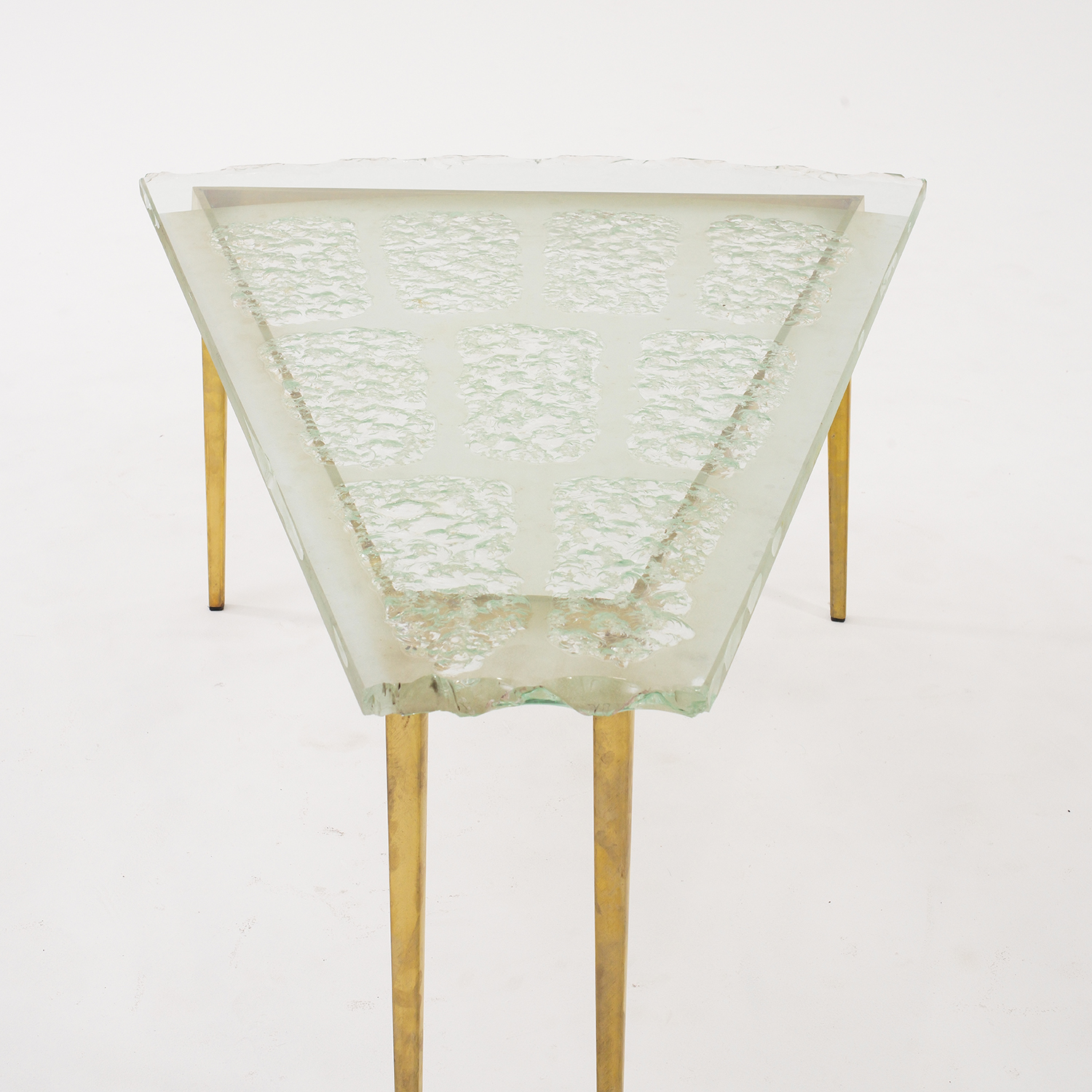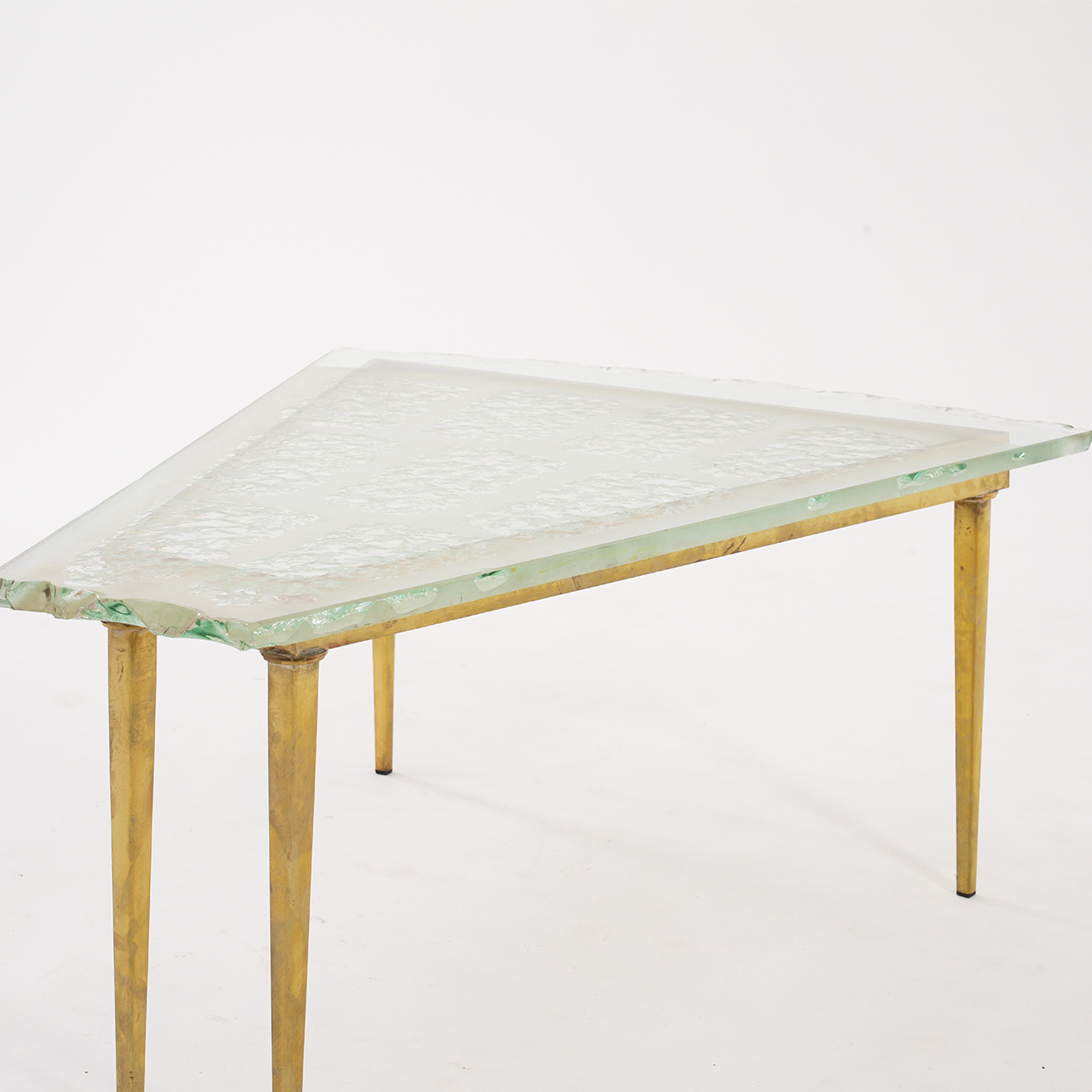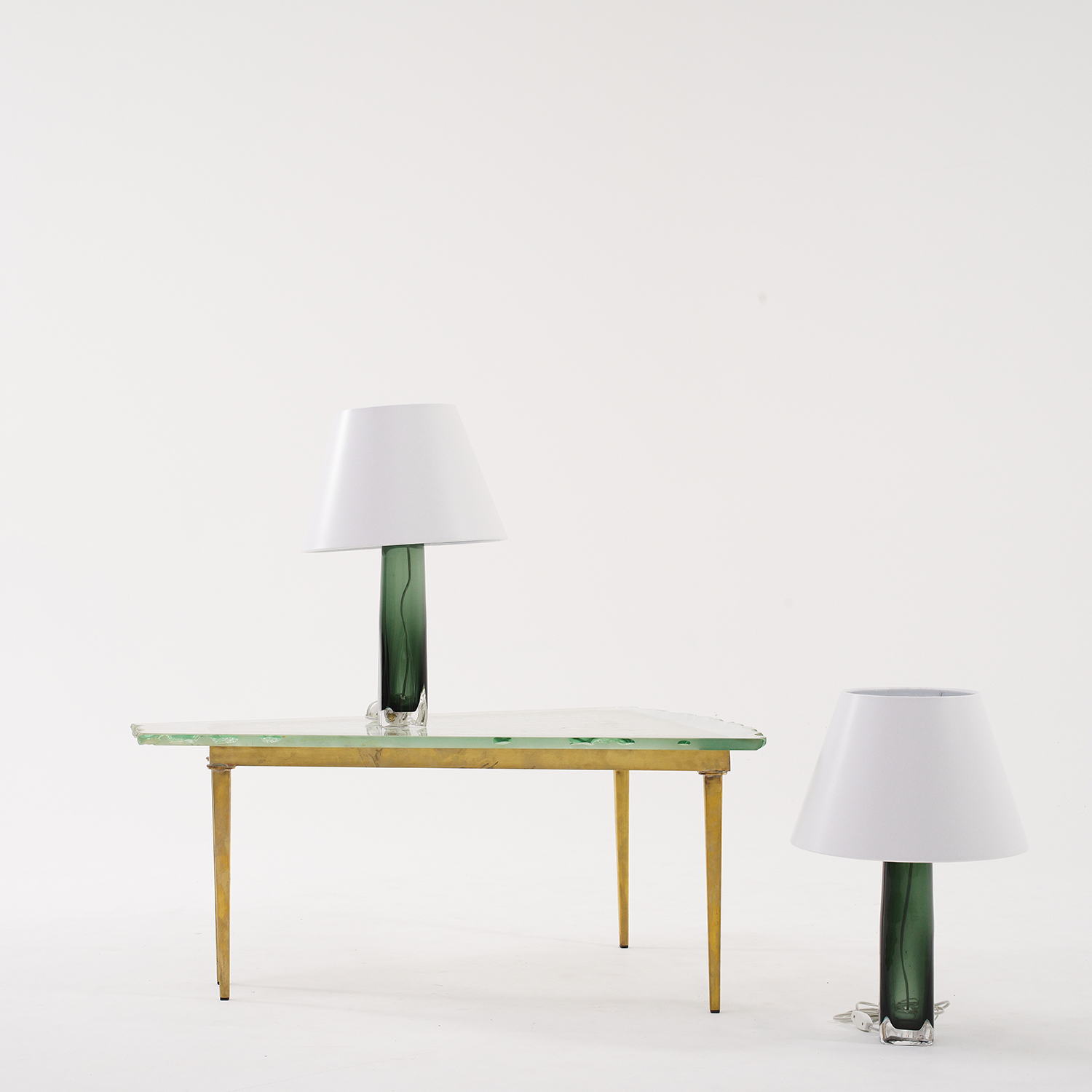 20th Century French Fontana Arte Beveled Murano Glass Sofa Table by Max Ingrand
pe-1507
A vintage Mid-Century modern French, Italian sofa table made of hand blown beveled Murano glass, designed by Max Ingrand and produced by Fontana Arte, in good condition. The detailed etched coffee table is supported by a gold colored metal frame, standing on four round feet. Wear consistent with age and use. Circa 1955 - 1960, Milan, Italy..

Maurice Max-Ingrand, better known as Max Ingrand was a French artist, designer and decorator born in 1908, in Bressuire, France and passed away in 1969, in Paris. Ingrand studied in Paris at the French University École Nationale Supérieure des Beaux-Arts and École Nationale Supérieure des Arts Décoratifs. During this time, he was educated by the well-know French glass artists Jaques Grüber and Charles Lemaresquier. In 1937, he participated in designing the church windows of the Notre-Dame de Paris. During 1954 - 1967, Ingrand was the artistic director of the Italian design company FontanaArte.

FontanaArte is an Italian lighting and design company founded in 1931, in Milan, Italy. Founded by the two well-known Italian architect and designers Giovanni Ponti and Pietro Chiesa. The company is specialized in elegant lamps and glass furniture. Well-known artists have worked and designed for FontanaArte, like the famous Italian architect Piero Castiglioni or Franco Raggi. Today FontanaArte is owned by the Italian Creation Group.
Material: Glass, Metal
Details: Colored Murano Glass, Smoked Murano Glass
Country of Origin: France
Dimensions: 19" H x 42" W x 35" D
Inquire