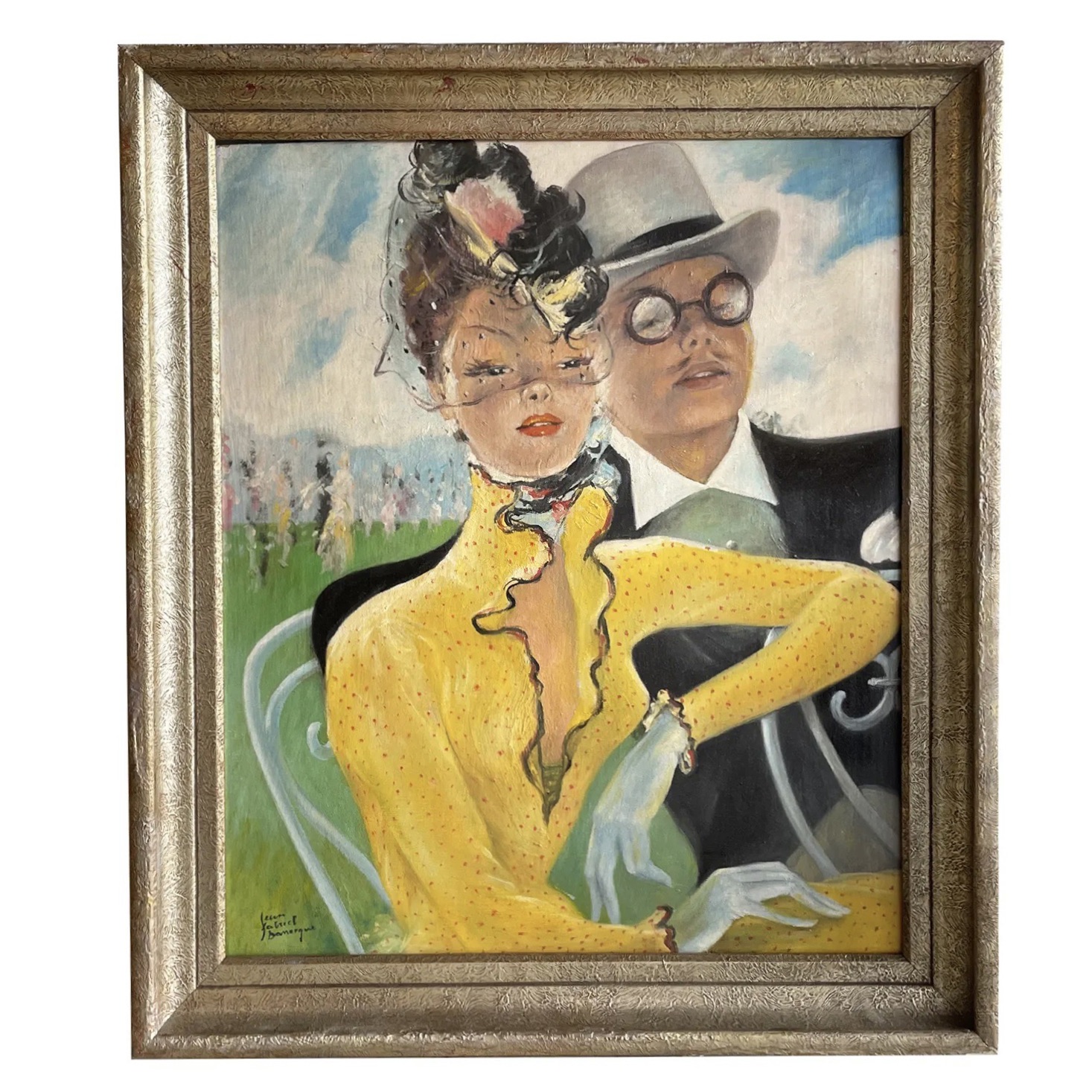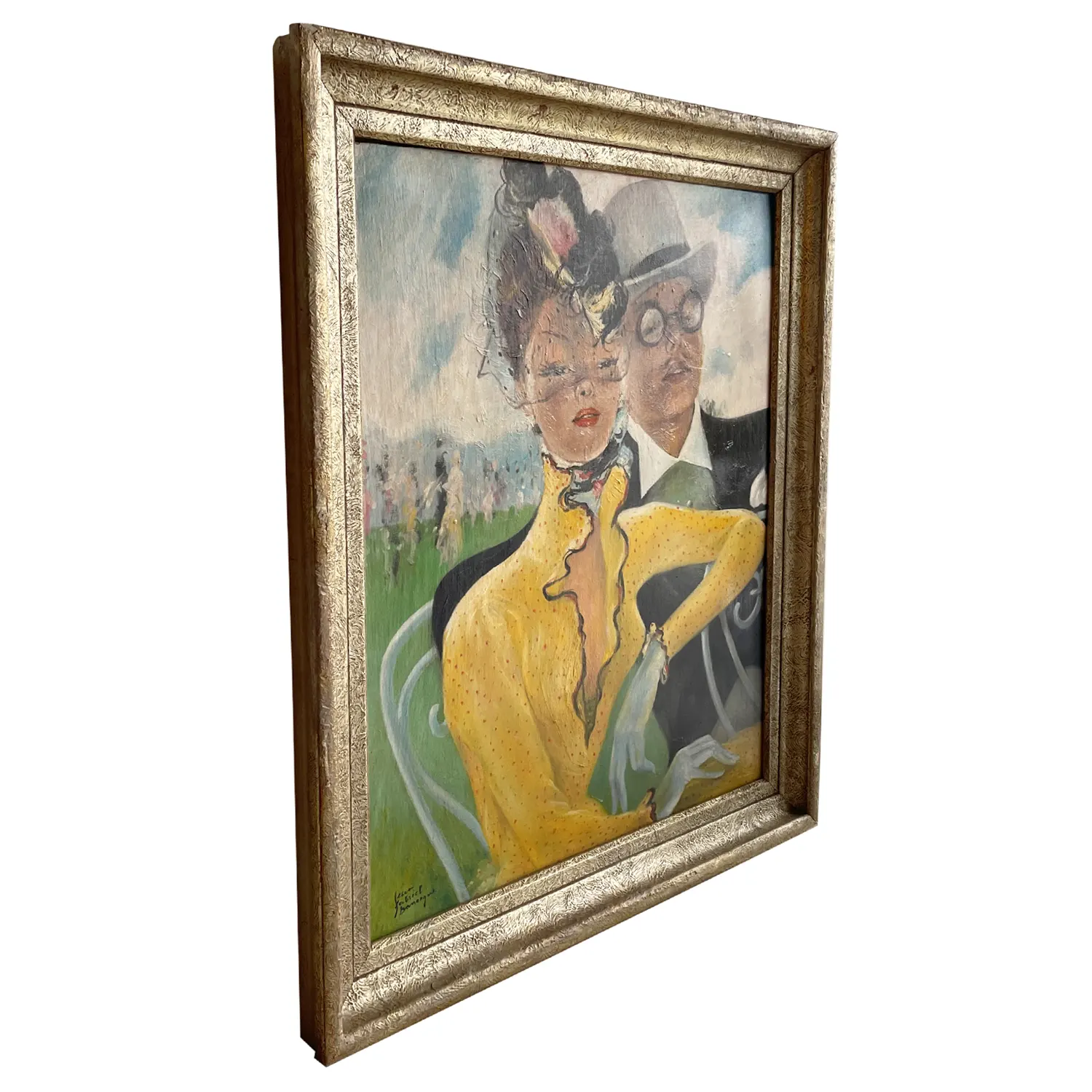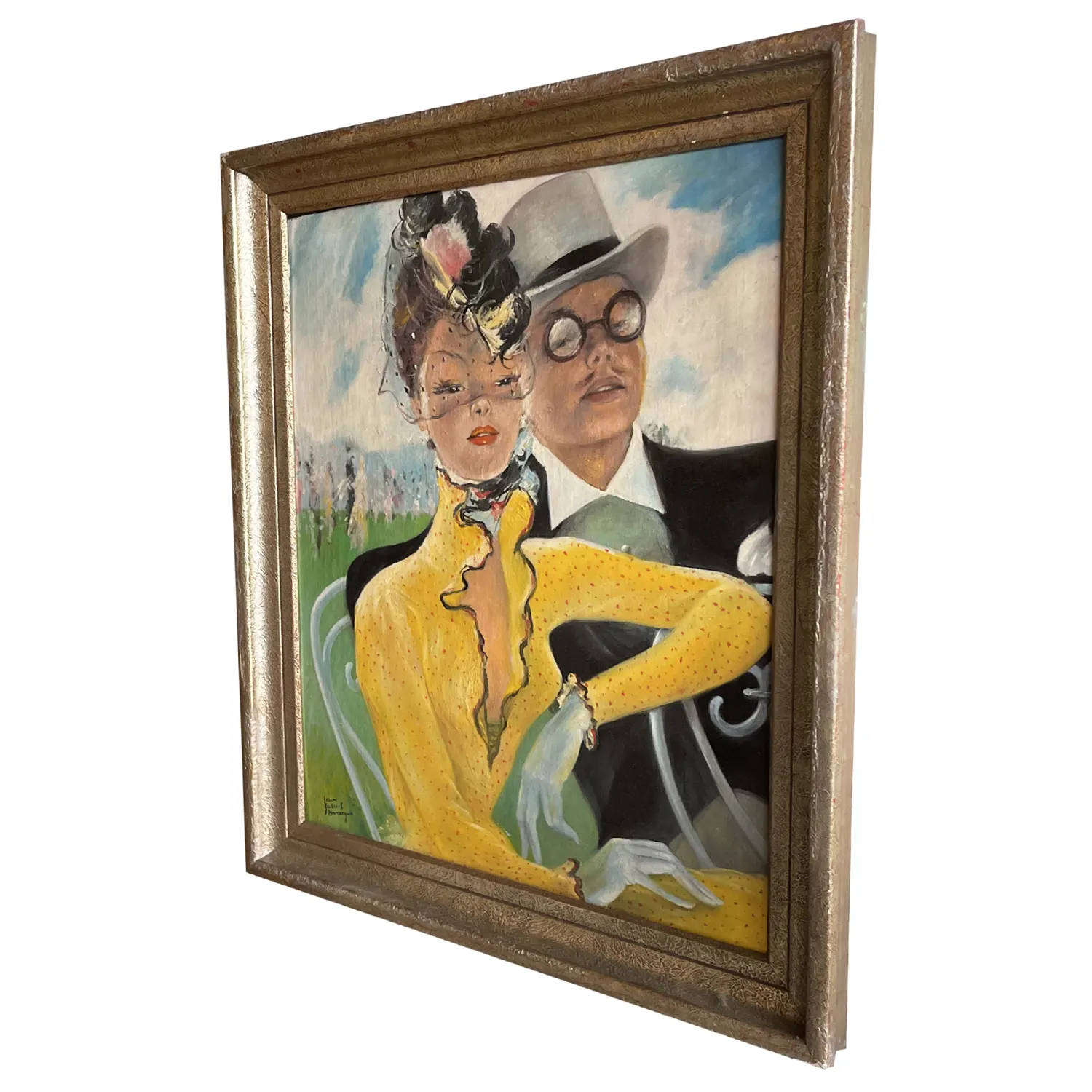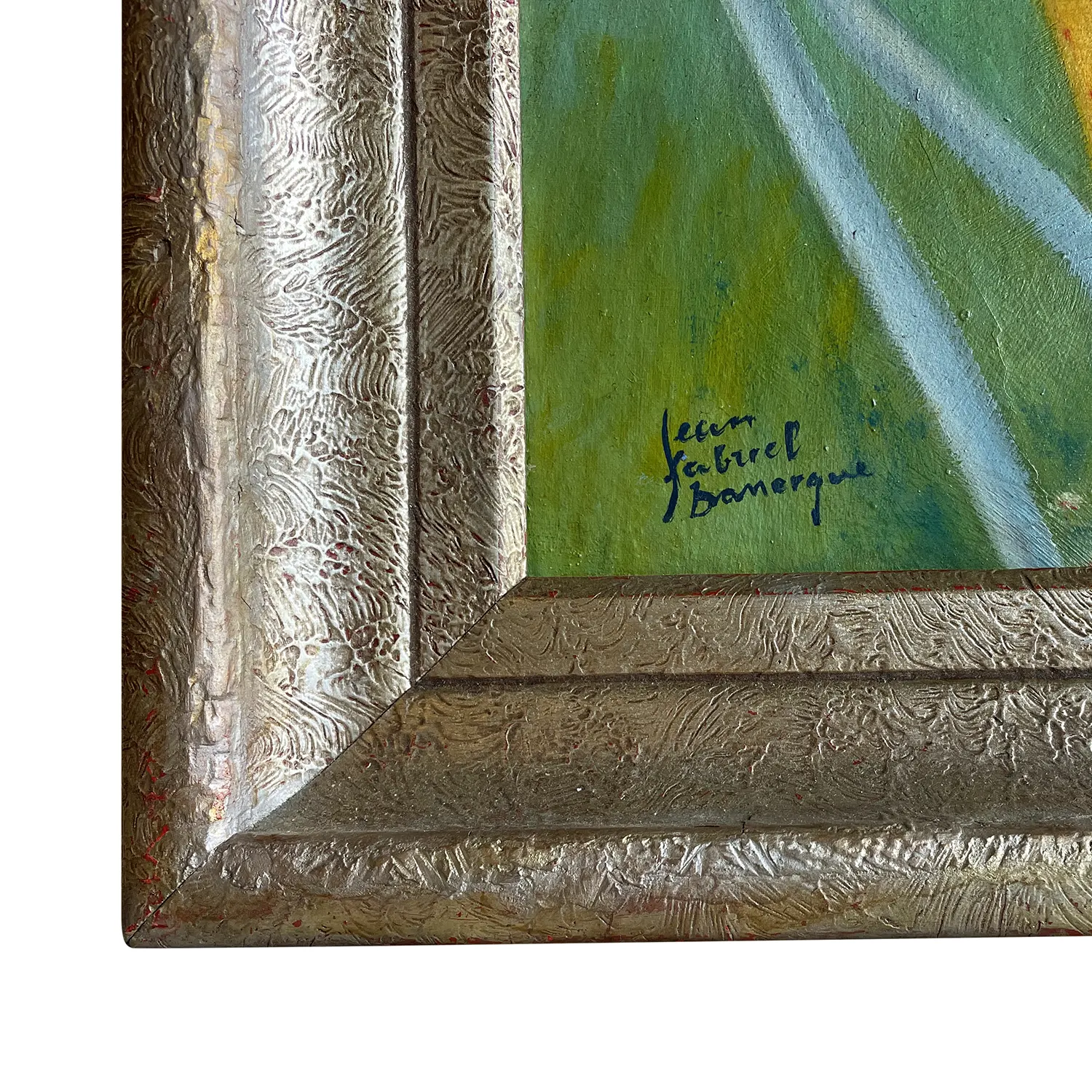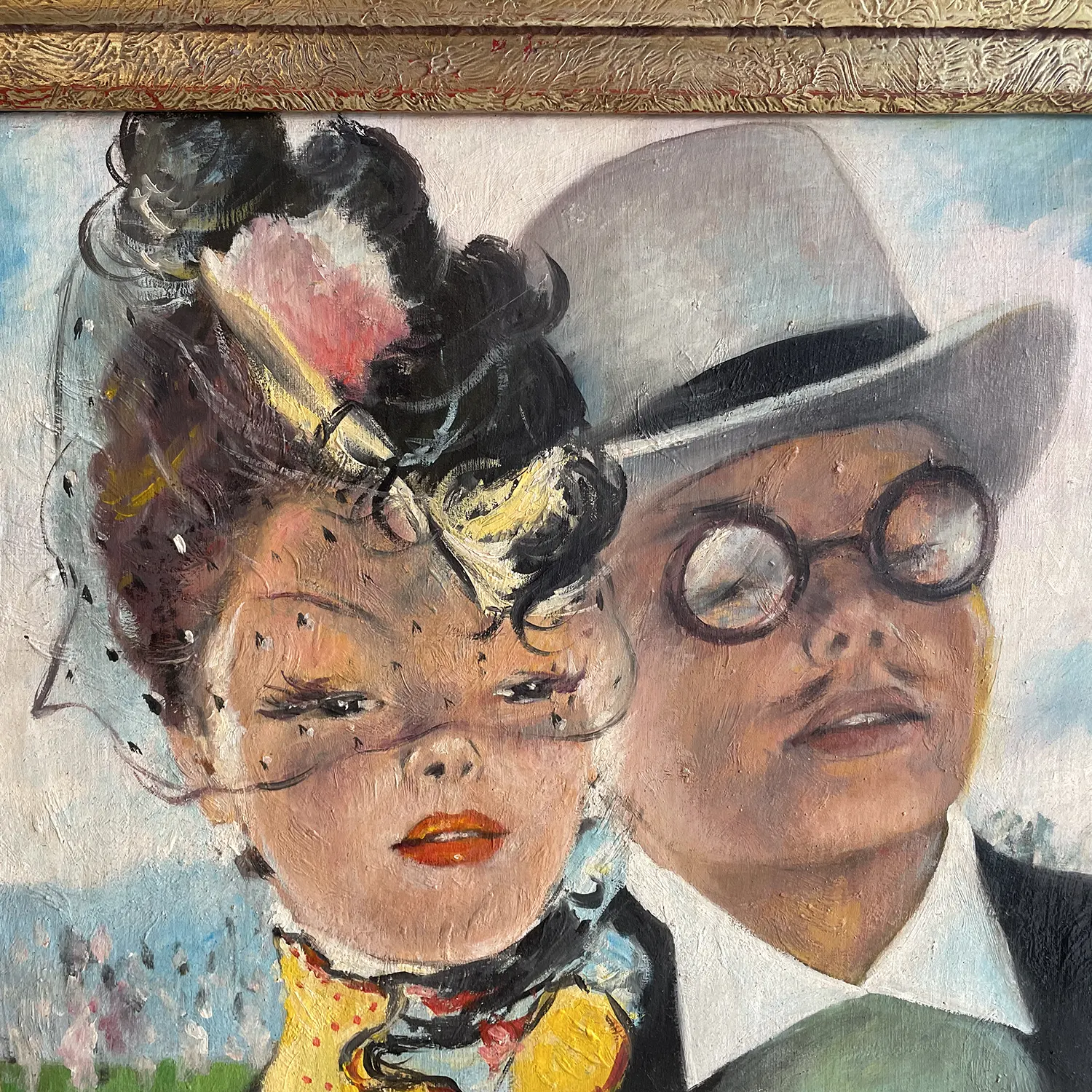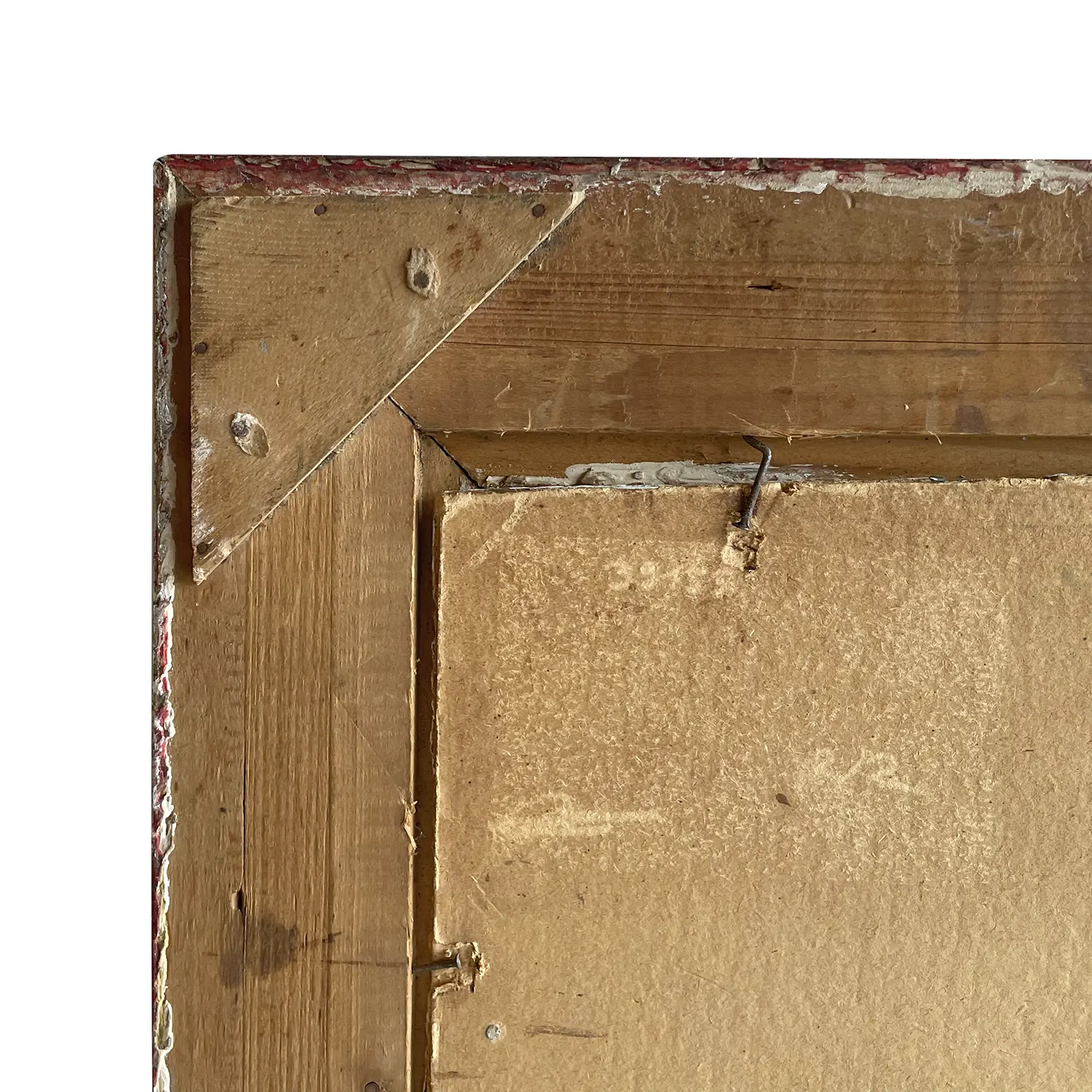 20th Century French Oil Painting by Jean Gabriel Domergue
pai-1071
An oil on wood painting of an elegant man and woman at a horse race by Jean Gabriel Domergue signed in the lower left. Circa 1920-1930, France.

View all Jean-Gabriel Domergue original paintings in our collection.

Jean-Gabriel Domergue (1889 - 1962) was a French painter often described as "the inventor of the pin-up" for his wide-eyed, slender-necked portraits of Parisian women from the 1920s. He studied at the École Nationale Supérieure des Beaux-Arts in Paris. At the age of 17, he exhibited works at the Salon des Artistes Français and in 1920, was awarded the prestigious Prix de Rome. By the 1920s, he devoted himself entirely to portraits of women, ultimately painting over 3,000 images over the course of his life. He was a sought-after portraitist in aristocratic circles and also worked as a designer for notable couturiers, including Paul Poiret and Henry Marque. In 1955, Domergue was appointed curator at the Jacquemart-André Museum in Paris, and was later named a Knight of the Legion of Honor and Fellow of the Academy of Fine Arts.
Material: Wood
Details: Oil on Wood
Country of Origin: France
Dimensions: 32.5" H x 28.75" W x 2.25" D
Inquire