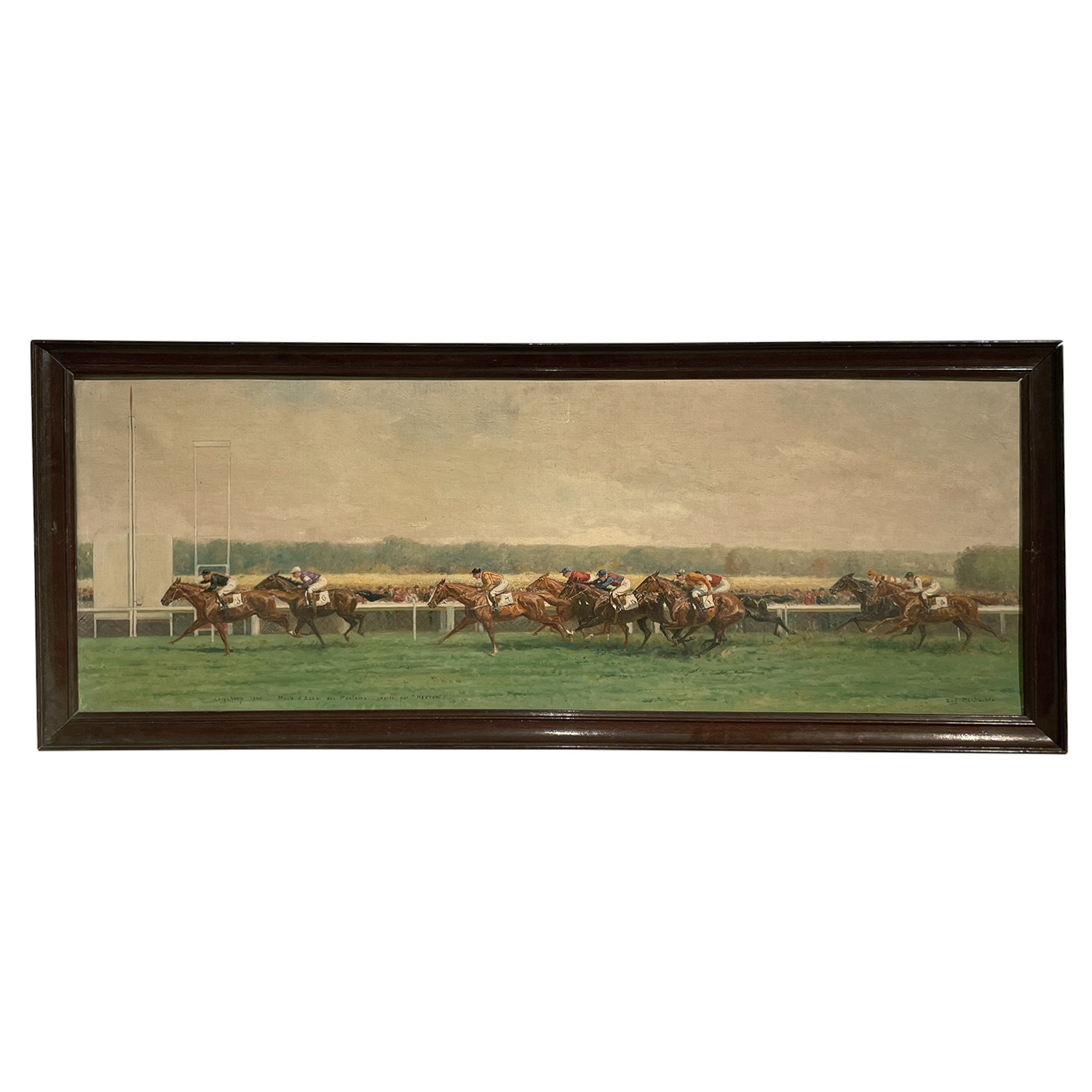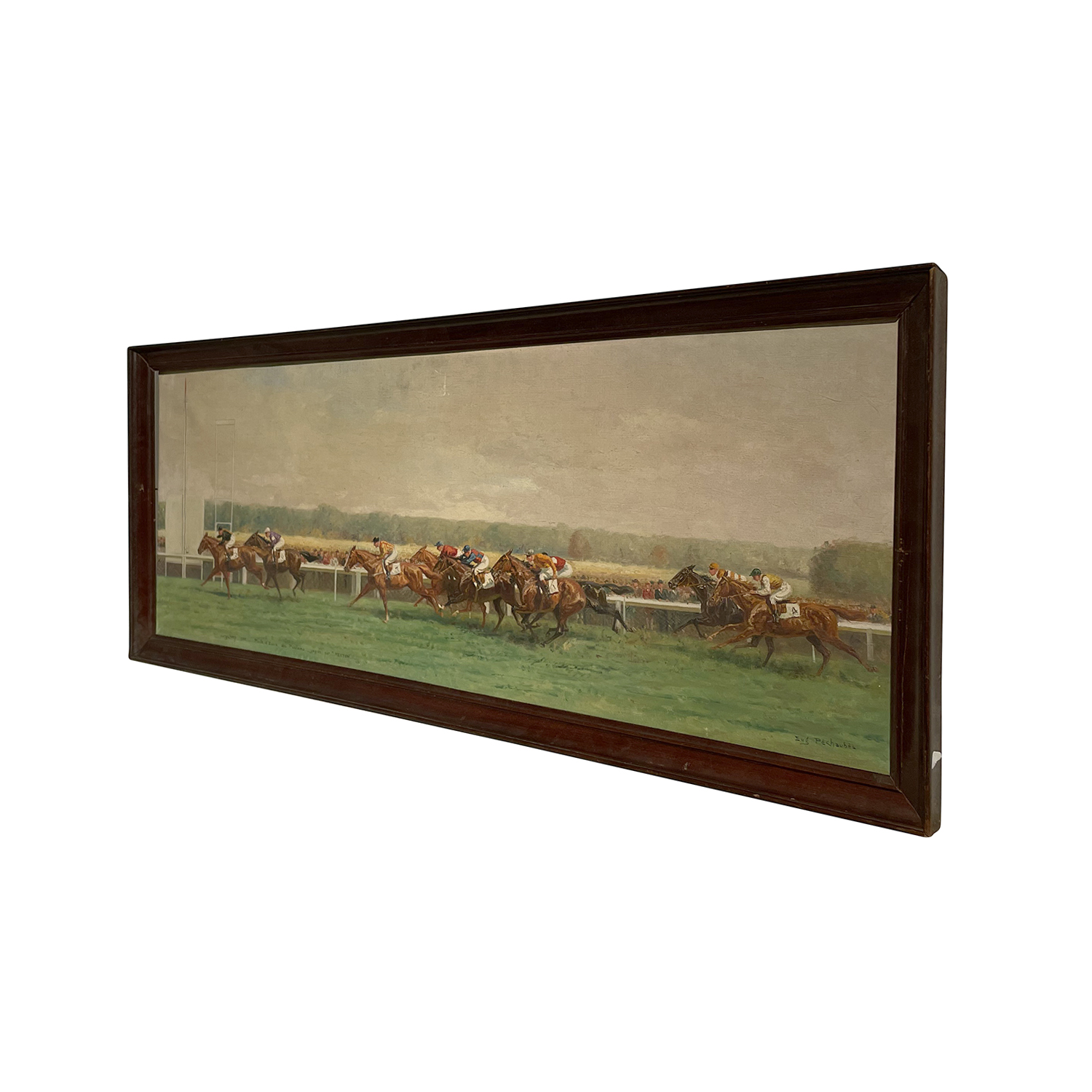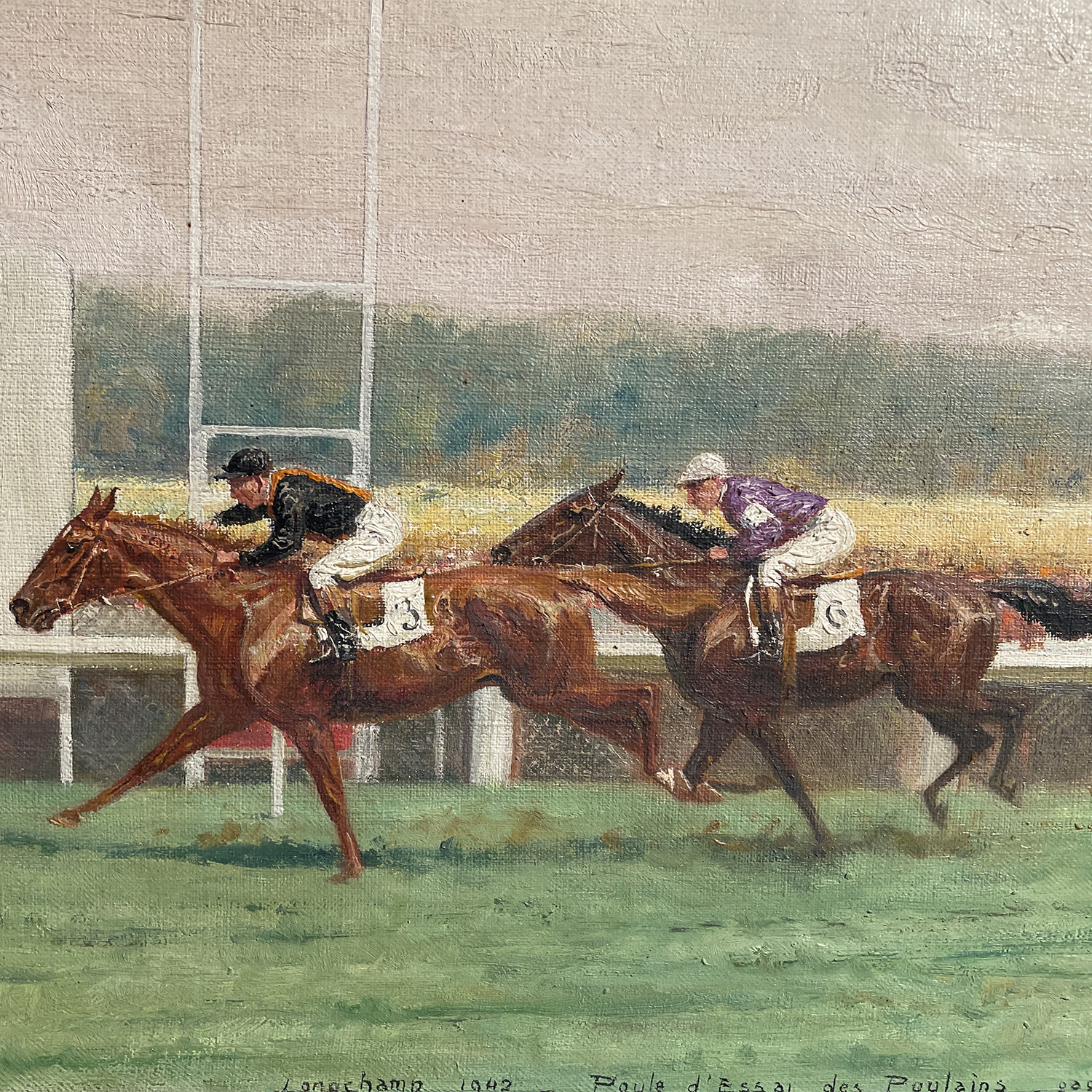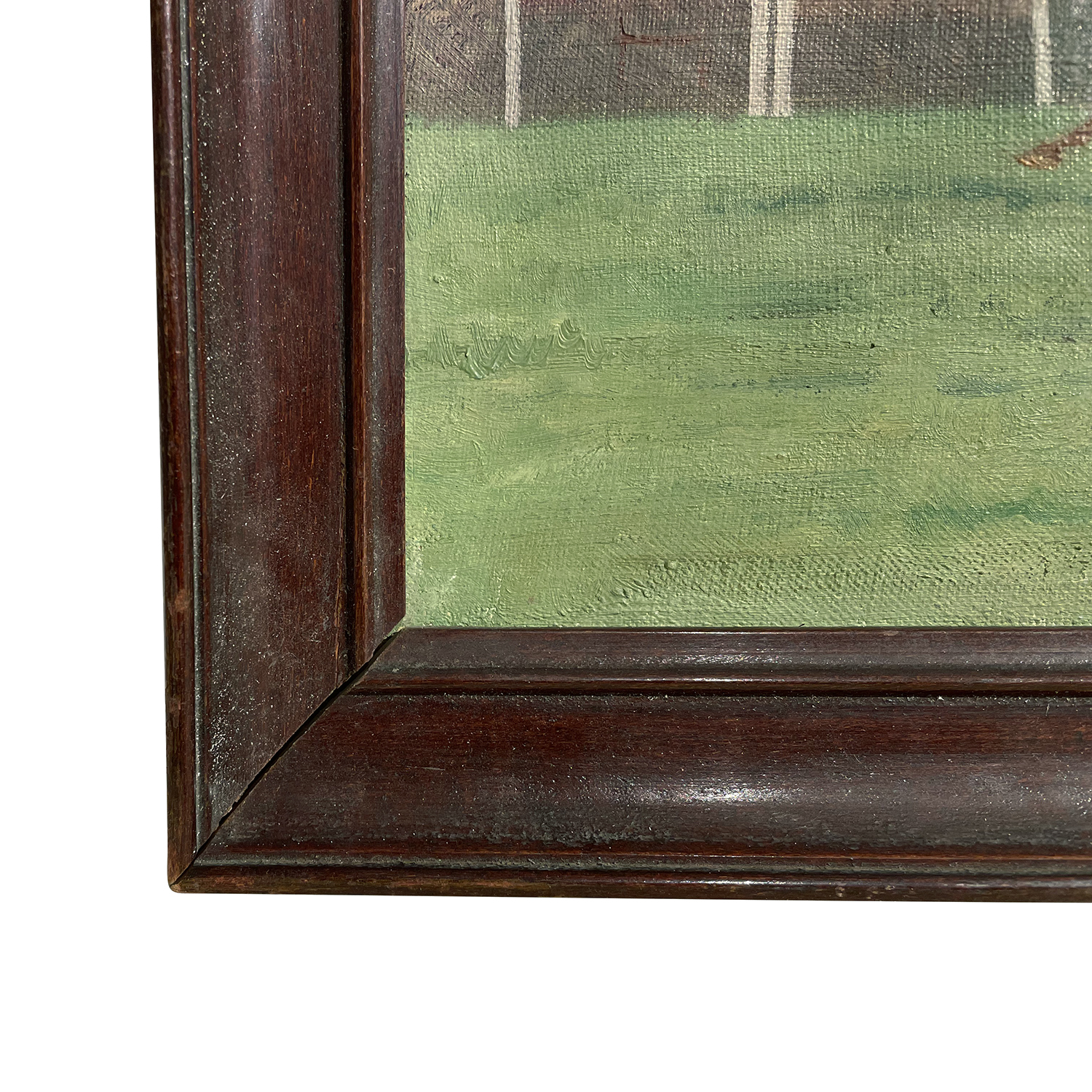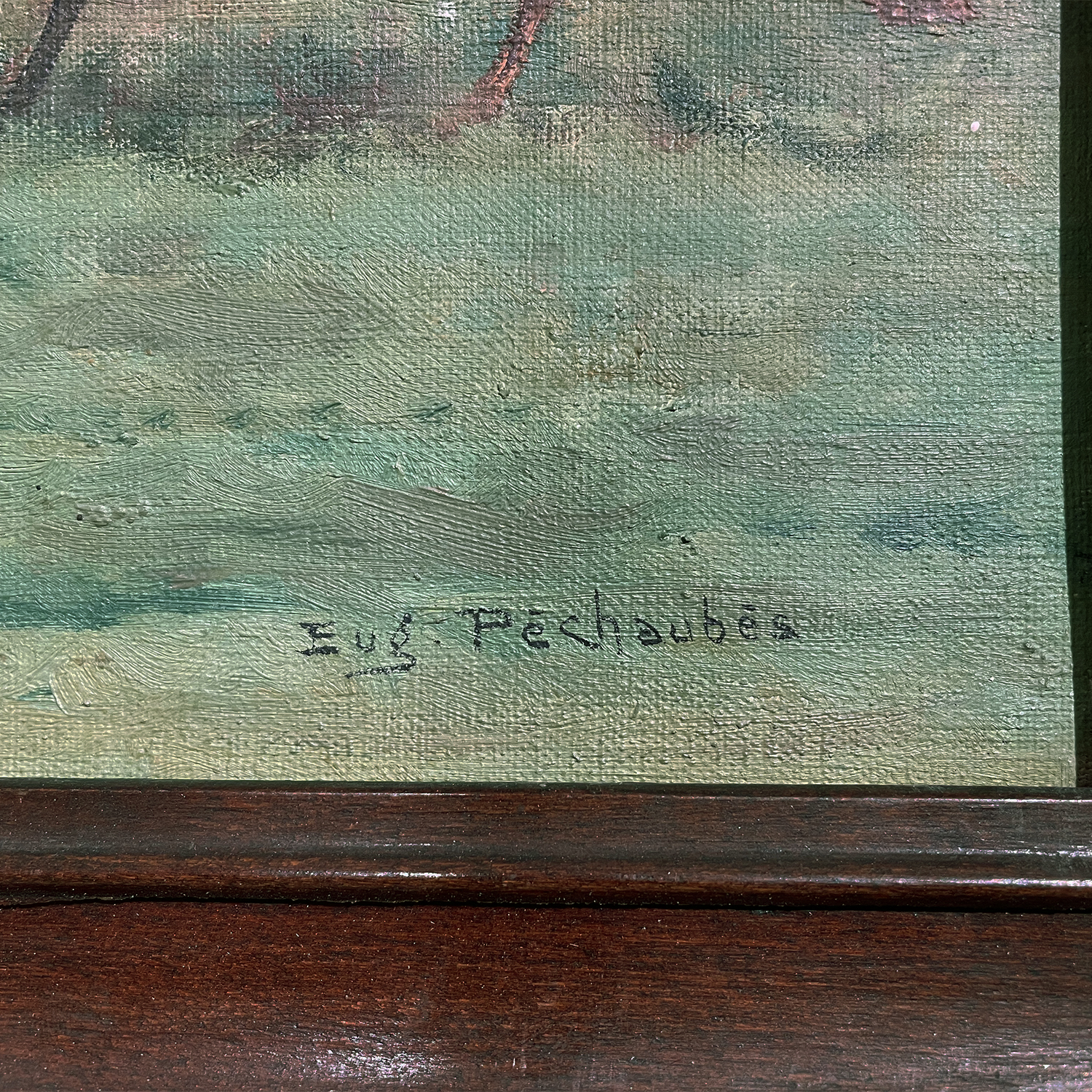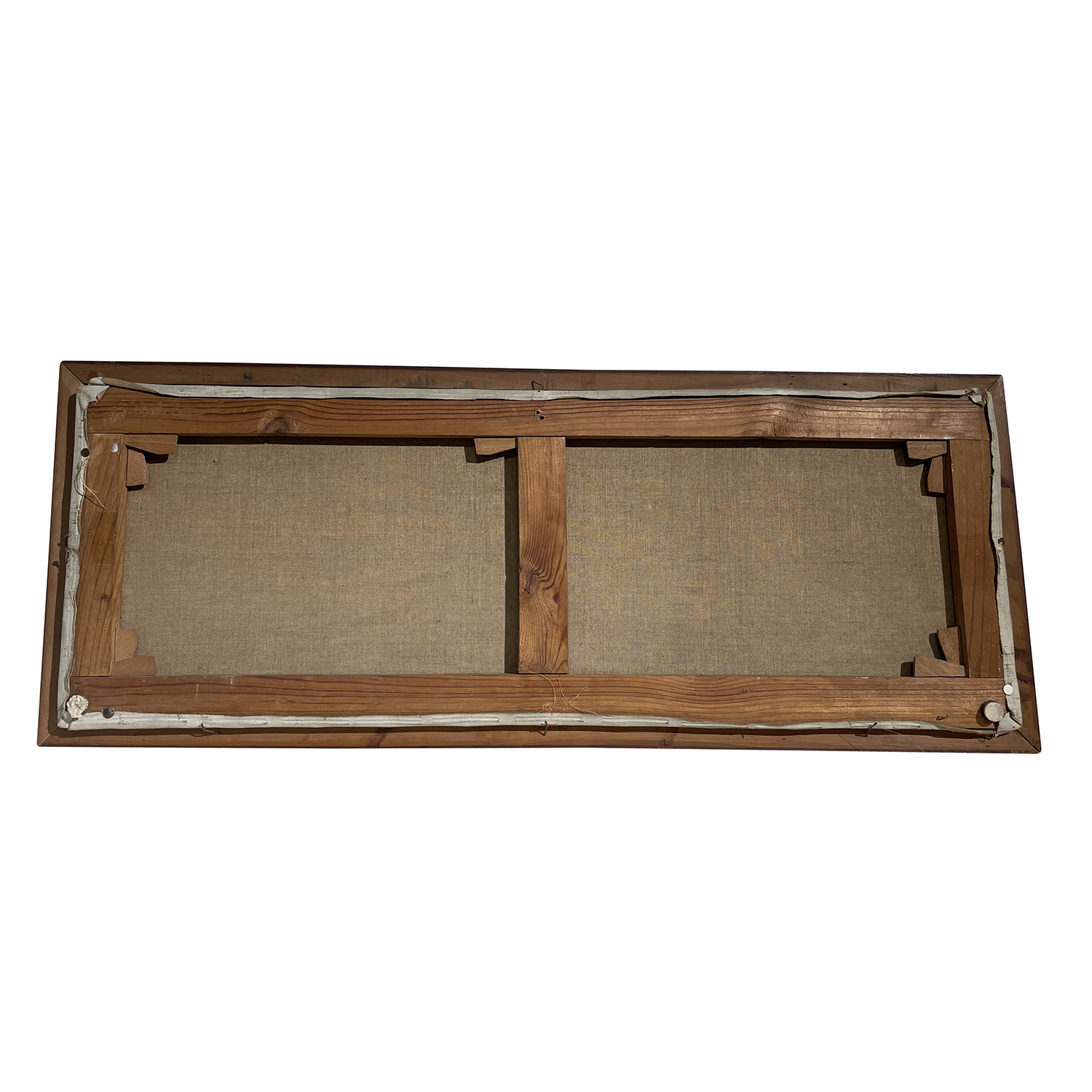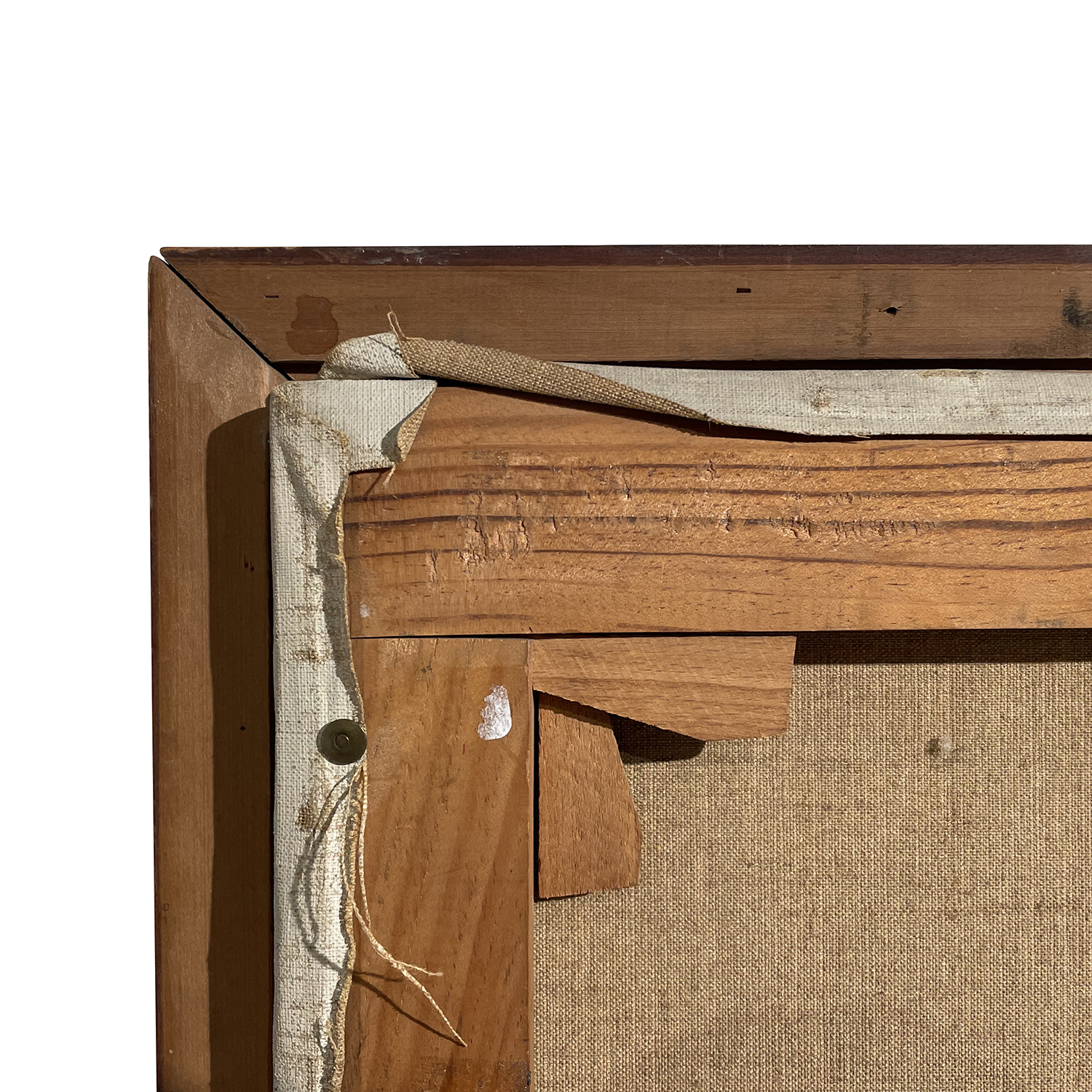 20th Century French Oil Painting of a Longchamp Horse Racing by Eugène Pechaubes
pai-1098
A green-brown, vintage Art Deco French oil on canvas painting of a slightly cloudy, sunny day at the Longchamp horse racing track, painted by Eugène Pechaubes in the original wooden frame, in good condition. The Parisian painting depicts nine horse riders, surrounded by many elegant dressed visitors. The race was won by Hexton. Titled Longchamp on the lower left. Signed Eug. Pechaube on lower right. Dated 1942, Paris, France.

Without the frame: 13.25 " H x 36.25" W x 0.75" D

Eugène Pechaubes was a French painter, born in 1890, in Patin, a commune in the northeastern suburbs of Paris, France and passed away in 1967. Pechaubes participated in the painting event, in the art competition at the 1932 Summer Olympics. His personal life and professional training remains lost in history. 

The Longchamp Racecourse, in French Hippodrome de Longchamp is a 57 hectare horse racing track, opened in 1857,  located on the Route des Tribunes at the Bois de Boulogne in Paris, France. It has many racetracks, wide-ranging from 1,000 - 4,000 meters, with 46 different starting posts.
Material: Wood
Details: Gilded Wood, Oil On Canvas
Country of Origin: France
Dimensions: 15.5" H x 38.5" W x 2" D
Inquire