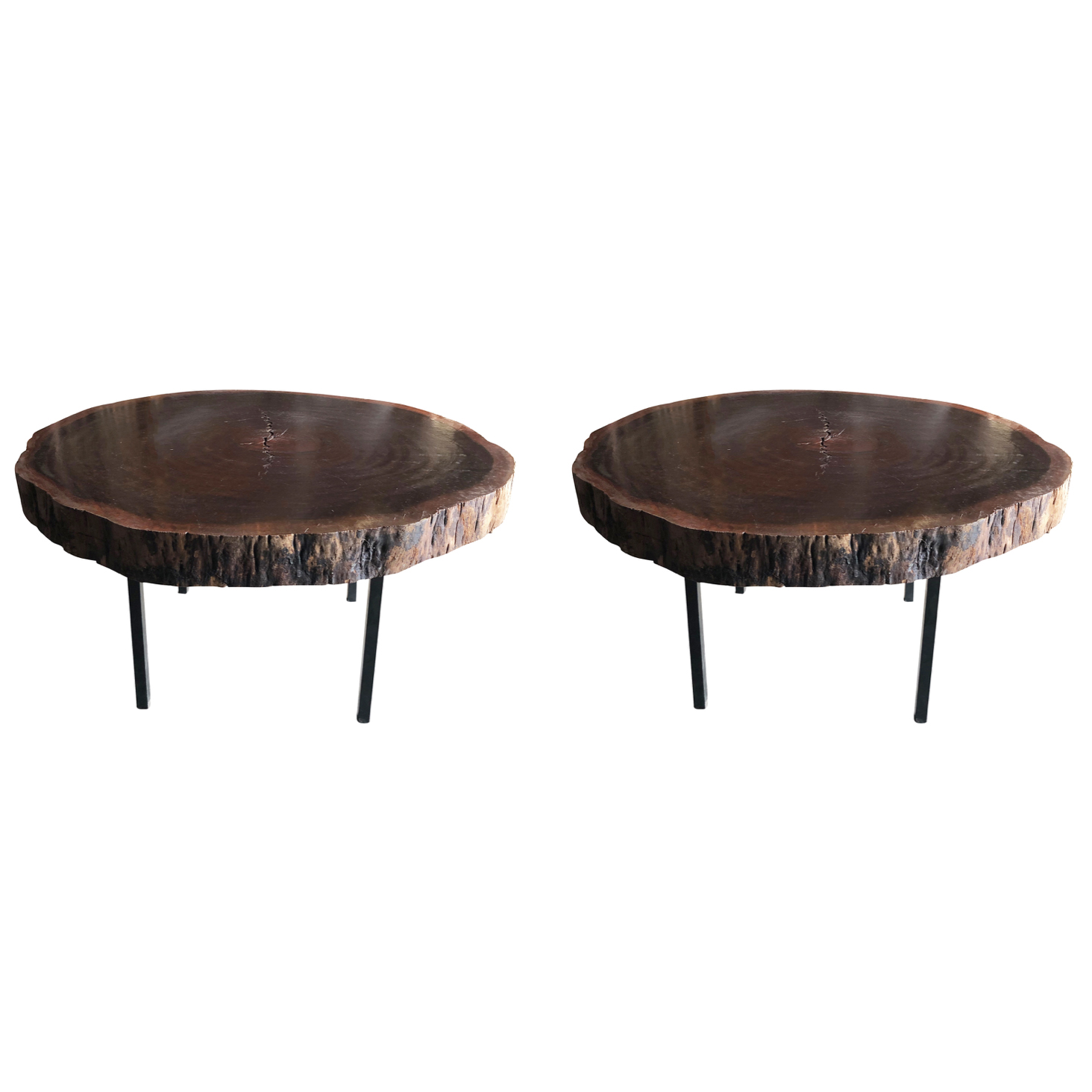 20th Century French Pair of Tree Trunk Oak Tables in the Style of George Nelson
pe-1144
A dark-brown, vintage Mid-Century modern French pair of low tree trunk tables made of hand carved Oakwood on very simple metal legs, in the style of George Nelson. The side, coffee tables are in good condition. Wear consistent with age and use. Circa 1950 Paris, France.

Small: 17" H x 39.5" diameter

Large: 21" H x 38.75" diameter

George Nelson wan an American industrial designer, architect, author, editor and teacher of the American Modernism born in 1908 Hartford, Connecticut, United States of America and passed away in 1986. In 1924, Nelson finished his high school and went to study architecture at Yale University, where he graduated in 1928 with a degree in 1929. Two years after, in 1931, he received his second degree in Fine Arts. Nelson won the award for the Rome Prize in 1932 Paris, France. During his time in Rome, he met well-known pioneers, whom he interviewed for the architecture Pencil Points Magazine. Later on, Nelson introduced the work from the German architect Walter Adolph Georg Gropius and the Italian architect Giovanni Ponti to North America.
Material: Metal, Wood
Details: Oak
Country of Origin: France

Inquire