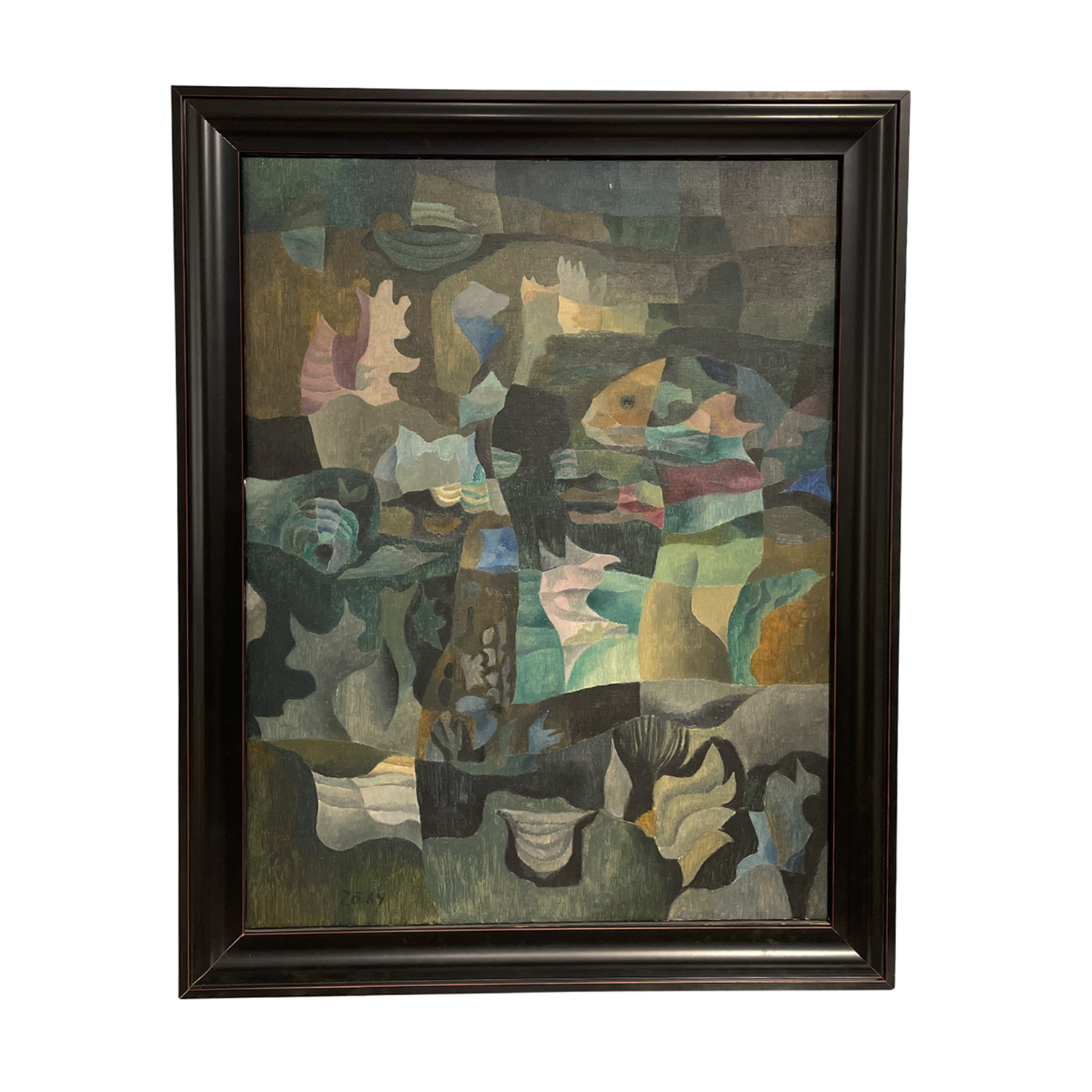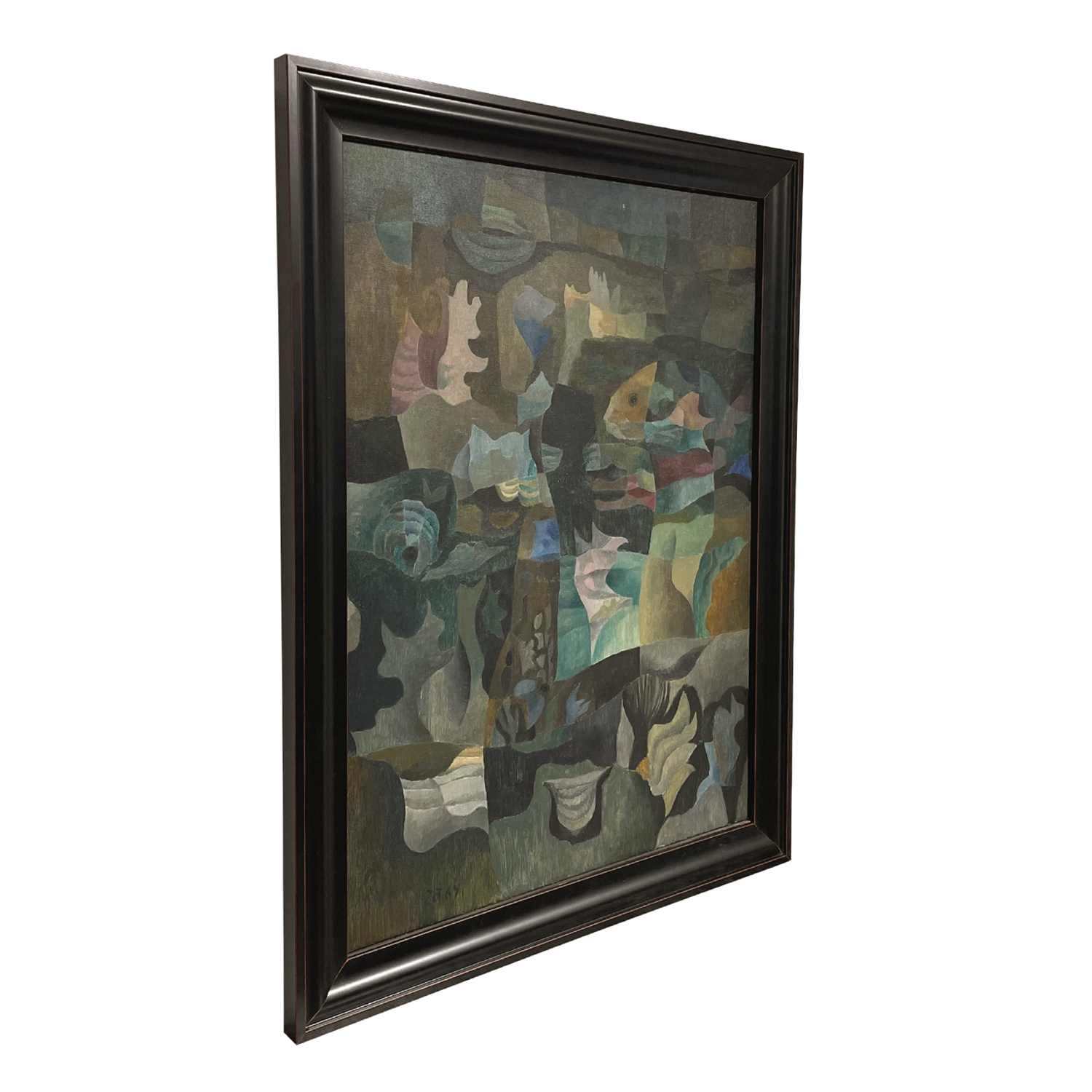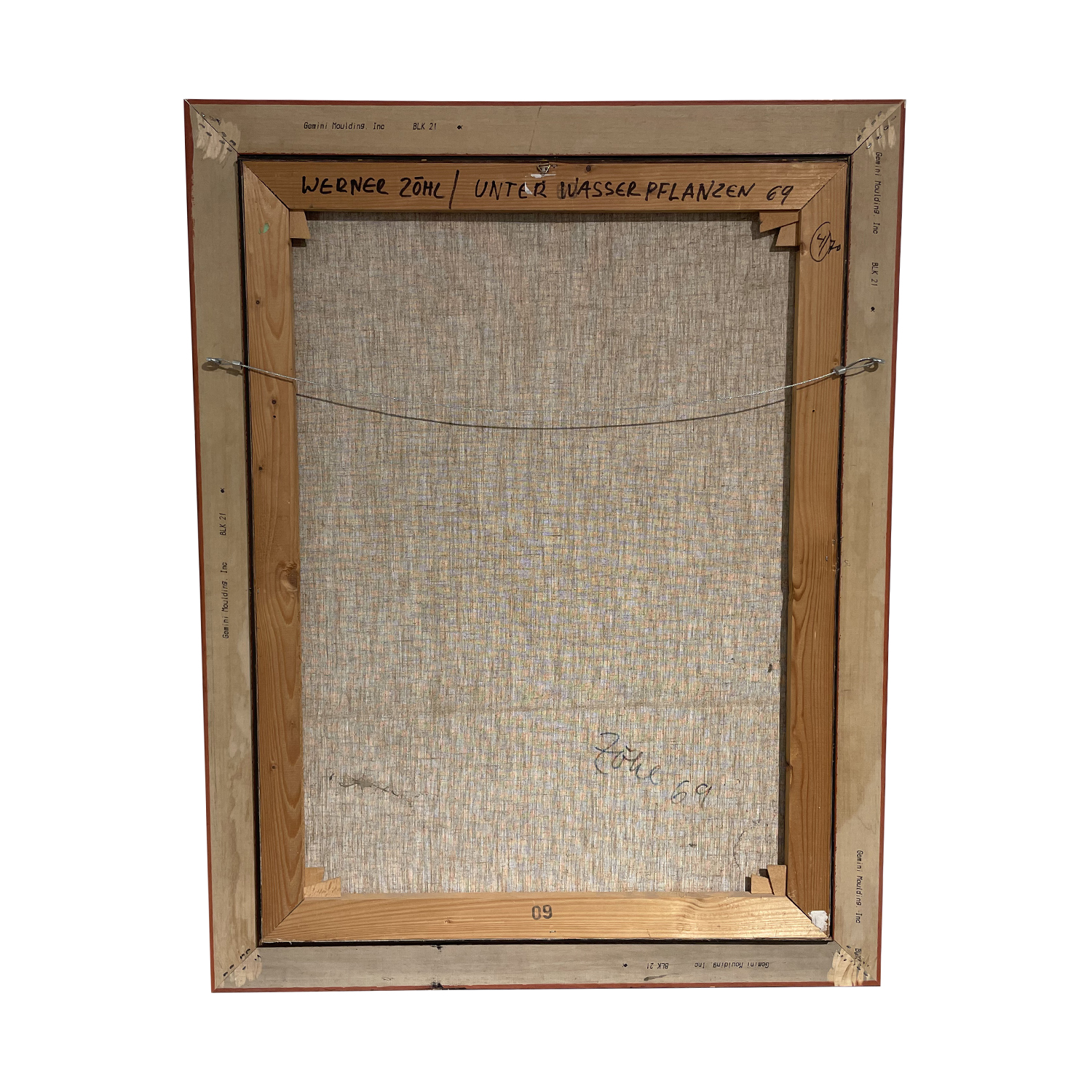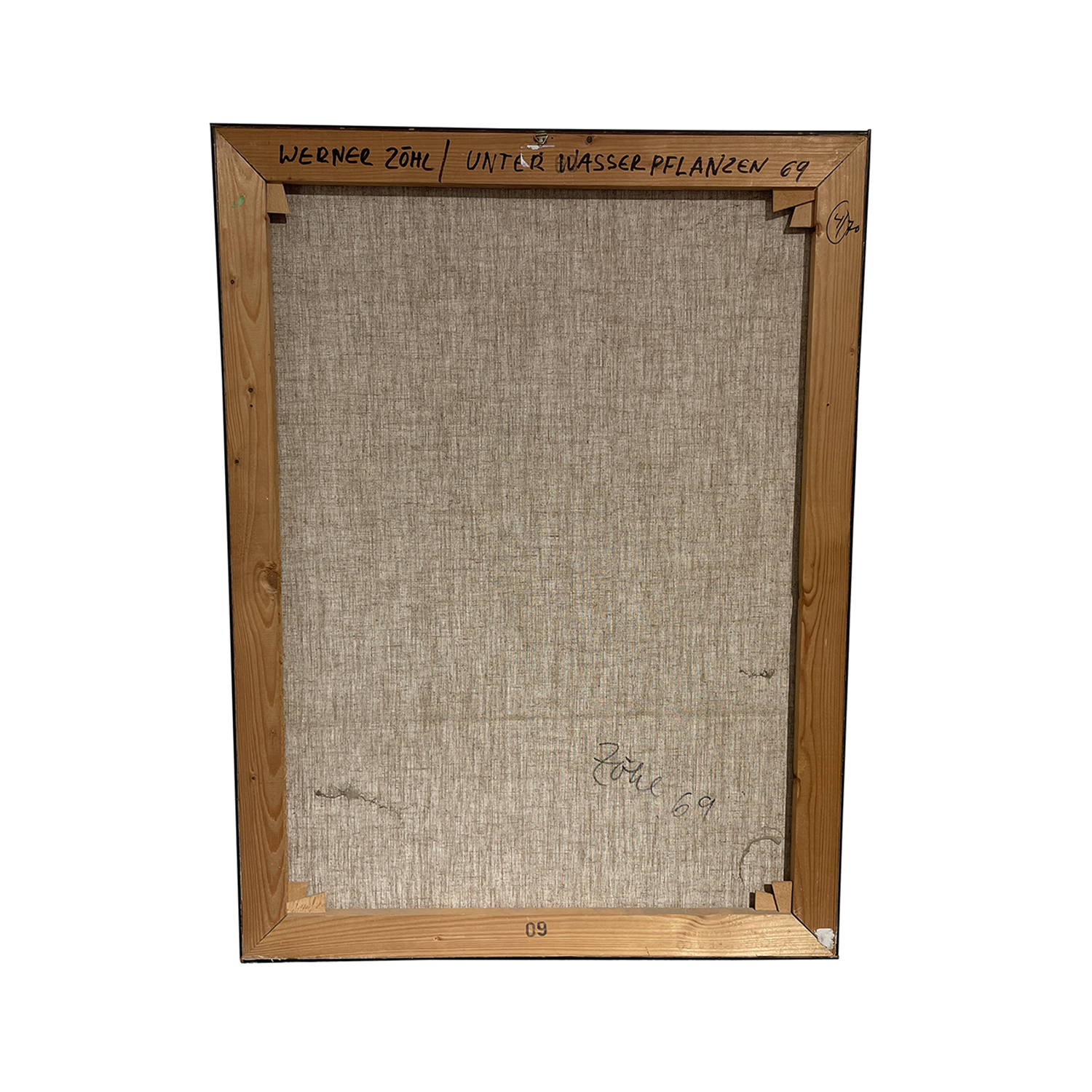 20th Century German Still Life Oil on Canvas Painting of Aquatic Plants by Werner Zoehl
pai-1094
A dark-green, brown vintage Mid-Century modern German still life oil on canvas painting, depicting an underwater ocean scene of wildlife, aquatic plants and many kinds of fish, painted by Werner Zöhl in a black wooden frame, in good condition. Signed on the backside. Wear consistent with age and use. Dated 1969, Germany.

Without the frame: 32" H x 24" W x 1" D

Werner Zöhl was German Expressionism painter born in 1926, in Stendal, Saxony-Anhalt, Germany and passed away in 2012. During high school, Zöhl was taught by the German art teacher Prof. Erwin Hans how to paint. In 1948, after being three in captivity, in England he moved to Bremen where he continued to paint and studying the work of well-know painter such the German painter Paul Klee, Lyonel Feininger and Mondrian Zöhl, etc. He is considered one of the founders of the " Neues Forum " in Bremen.
Material: Wood
Details: Oil On Canvas
Country of Origin: Germany
Dimensions: 36.75" H x 28.25" W x 1.75" D
Inquire