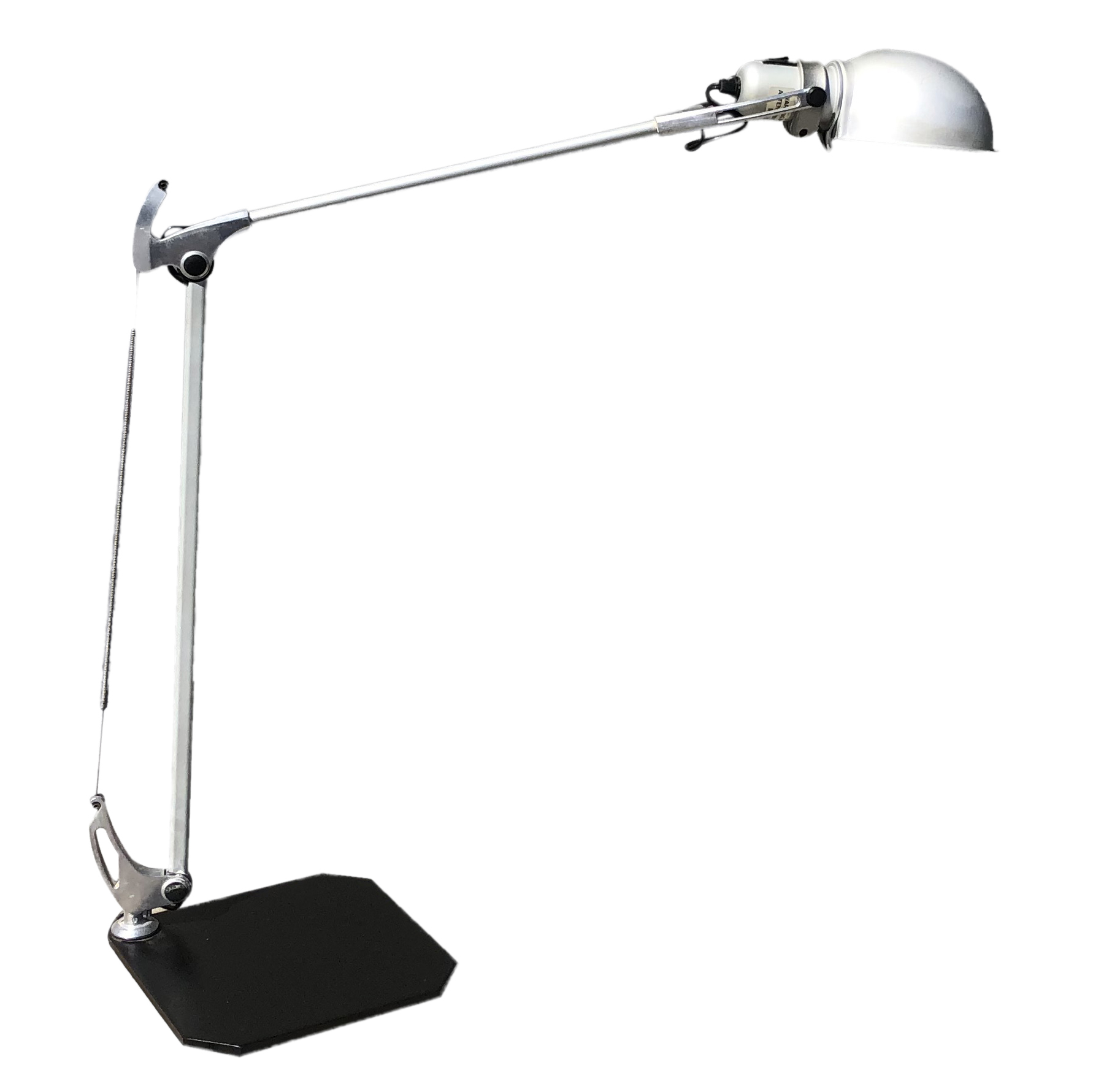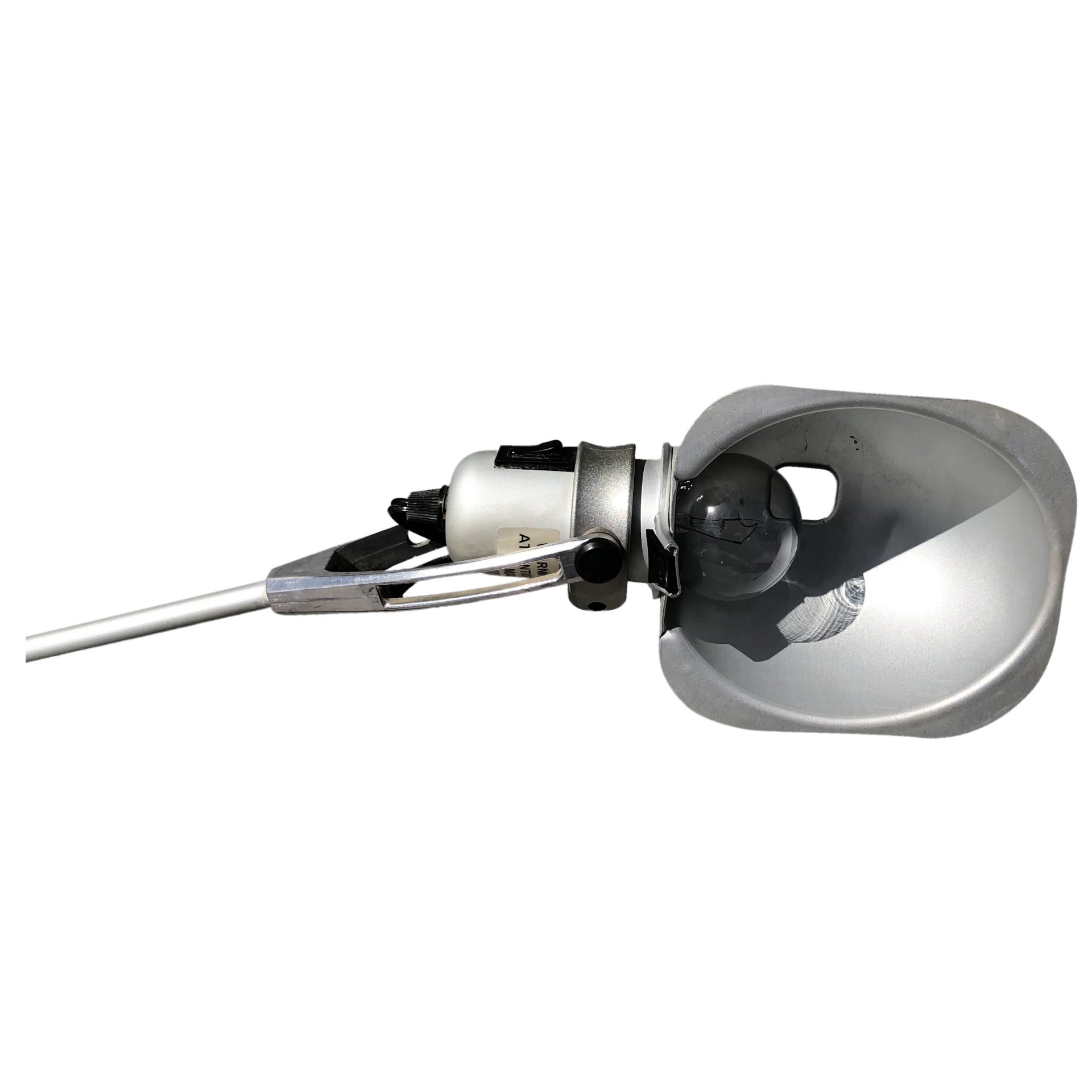 20th Century Grey Italian Artemide Table Lamp - Desk Light by Riccardo Blumer
peli-1618
A grey, vintage Mid-Century modern Italian table lamp made of hand crafted brushed aluminum, designed by Riccardo Blumer and produced by Artemide, featuring a single light socket in good condition. This desk light is a discontinued model, the base has still the original label. The wires have been renewed. Wear consistent with age and use. Circa 1960 Italy.

Base: 0.5" H x 8.5" W x 8.5" D

Shade: 2.75" H x 4.5" W 5" D

Riccardo Blumer is an Italian designer, architect, professor and a choreographer born in 1959 in Bergamo, Italy. Blumer graduated from the Polytechnic University of Milan, the largest technical university in Italy. In 1966, he designed laleggera for Alias, which won the ADI Compasso d'Oro in 1998. Since 2006, Blumer works at the University of San Marino, Italy.

Artemide is an Italian design-oriented manufacturer, founded in 1960 in Pregnana Milanese, Italy by the Italian engineer Ernesto Gismondi and Sergio Mazza. The company Artemide is well-known for their excellent design, for example the Tizio desk lamp designed by the German industrial designer Richard Sapper. Many well-known designers and architects have worked together with the company, such as the Swiss architect Mario Botta, the English architect Sir Norman Foster any many others. Artemide has won the Compasso d'Oro award for lifetime achievement in 1995 and the European Design Prize in 1997. Artemide lamps are in permanent museum collections.

Ernesto Gismondi is an Italian engineer born in 1931 in Sanremo, Italy. In 1957, Gismondi graduated in Aeronautical Engineering at the Milan Polytechnic and in 1959 he gained a degree in Missile Engineering at the Professional School of Engineering in Rome. Later on, in 1960, he and Sergio Mazza founded their own company Artemide S.a.s. Over the years, the Artemide Group expanded internationally, making it one of the main players in the design lighting sector.
Material: Metal
Details: Aluminum
Country of Origin: Italy
Dimensions: 23" H x 25" W x 9" D
Inquire