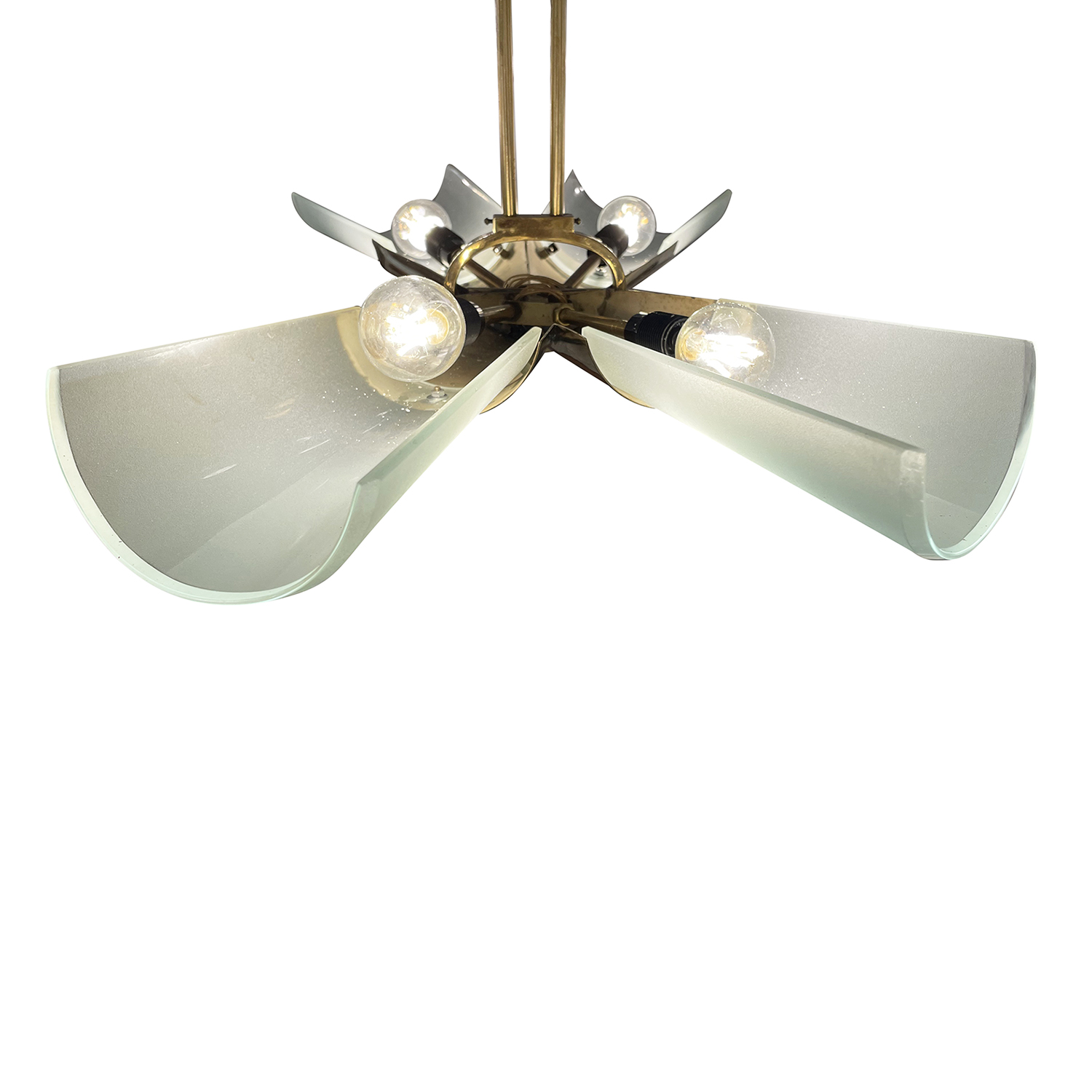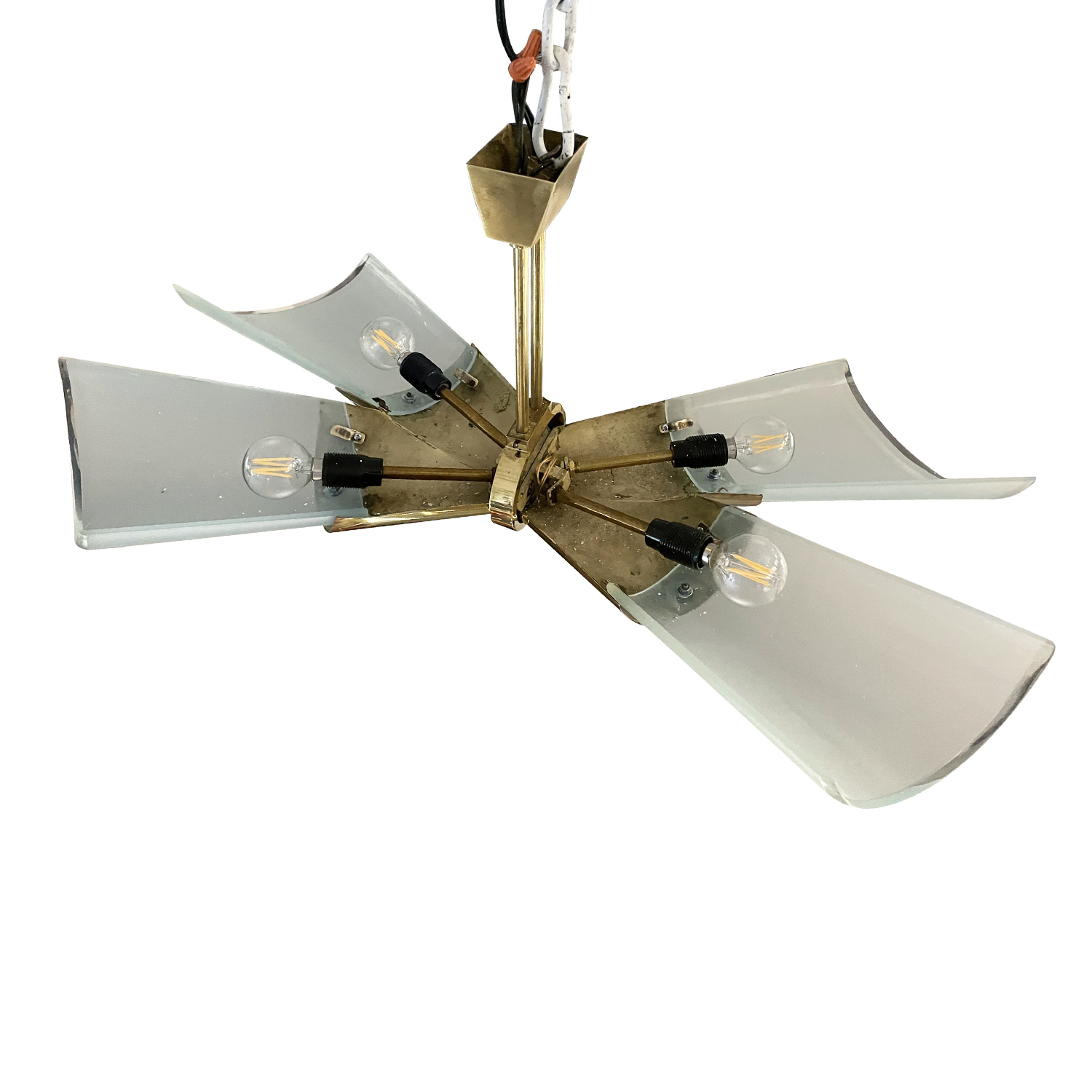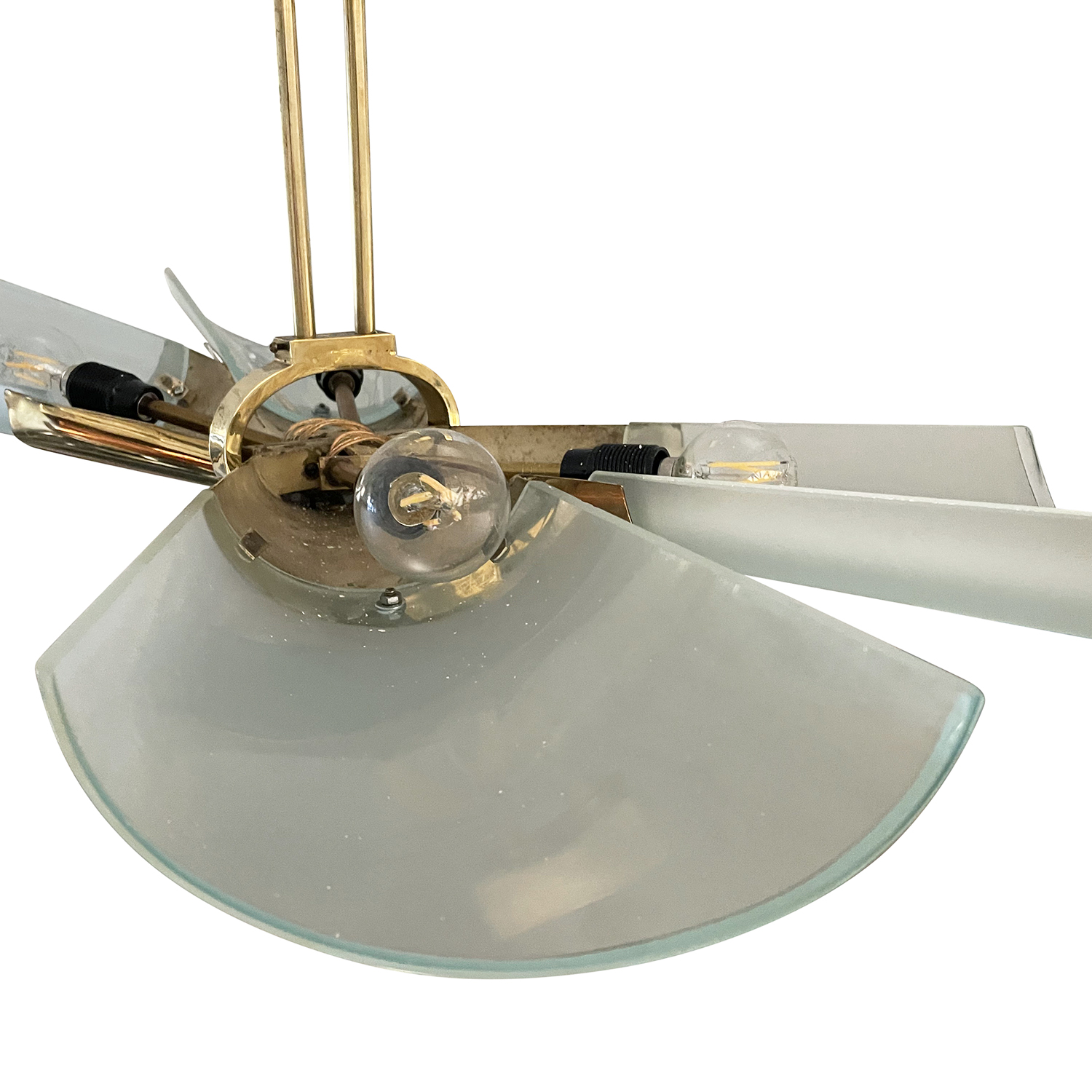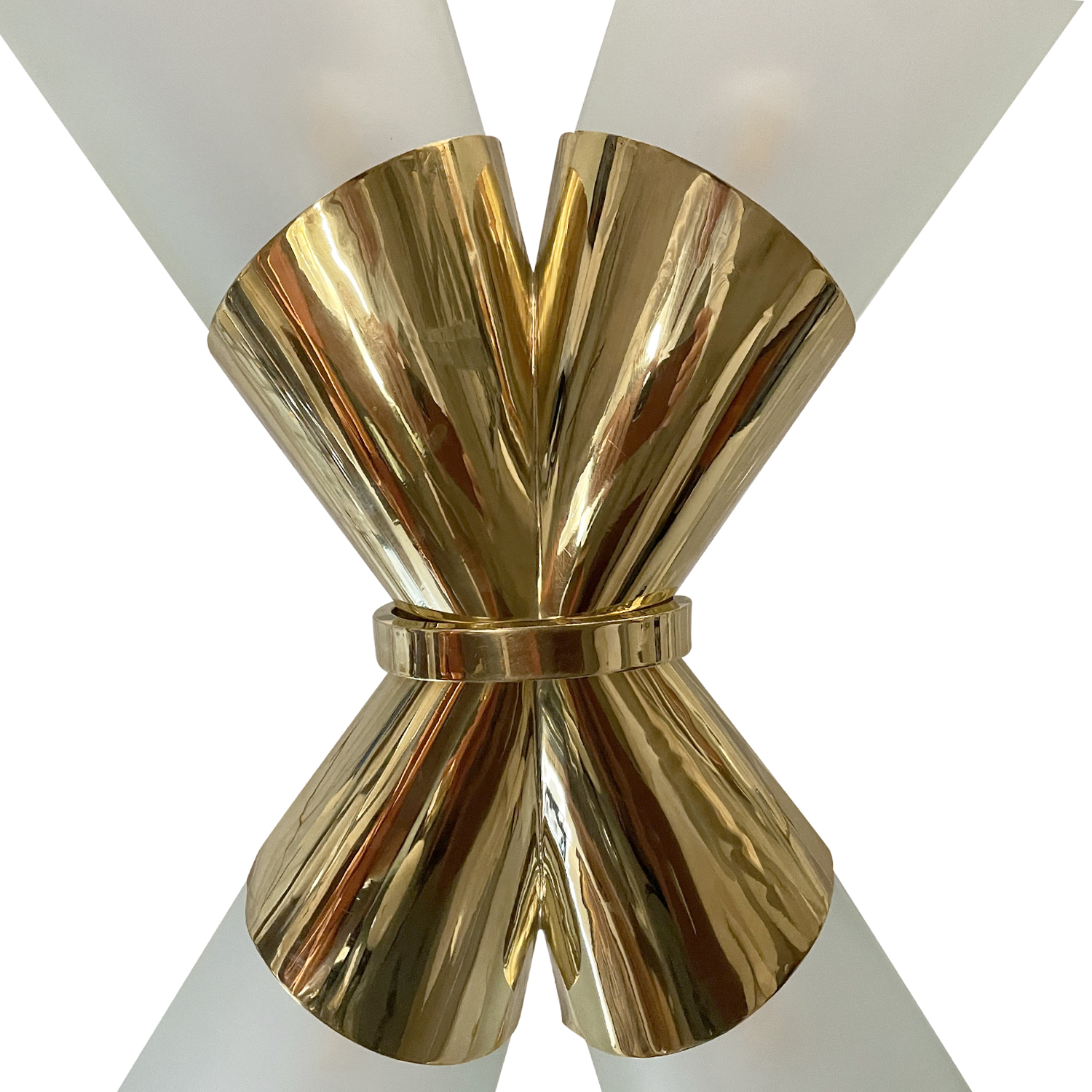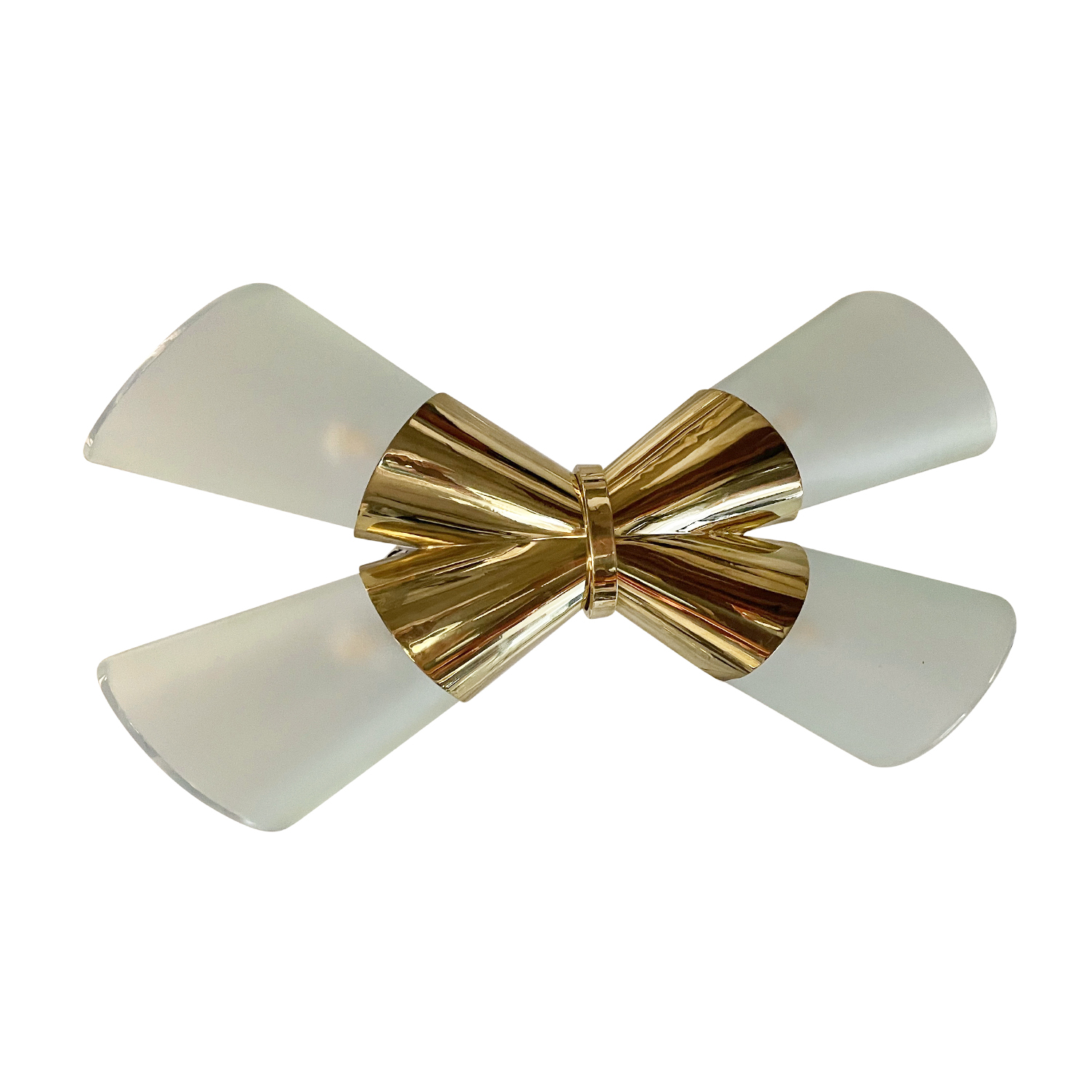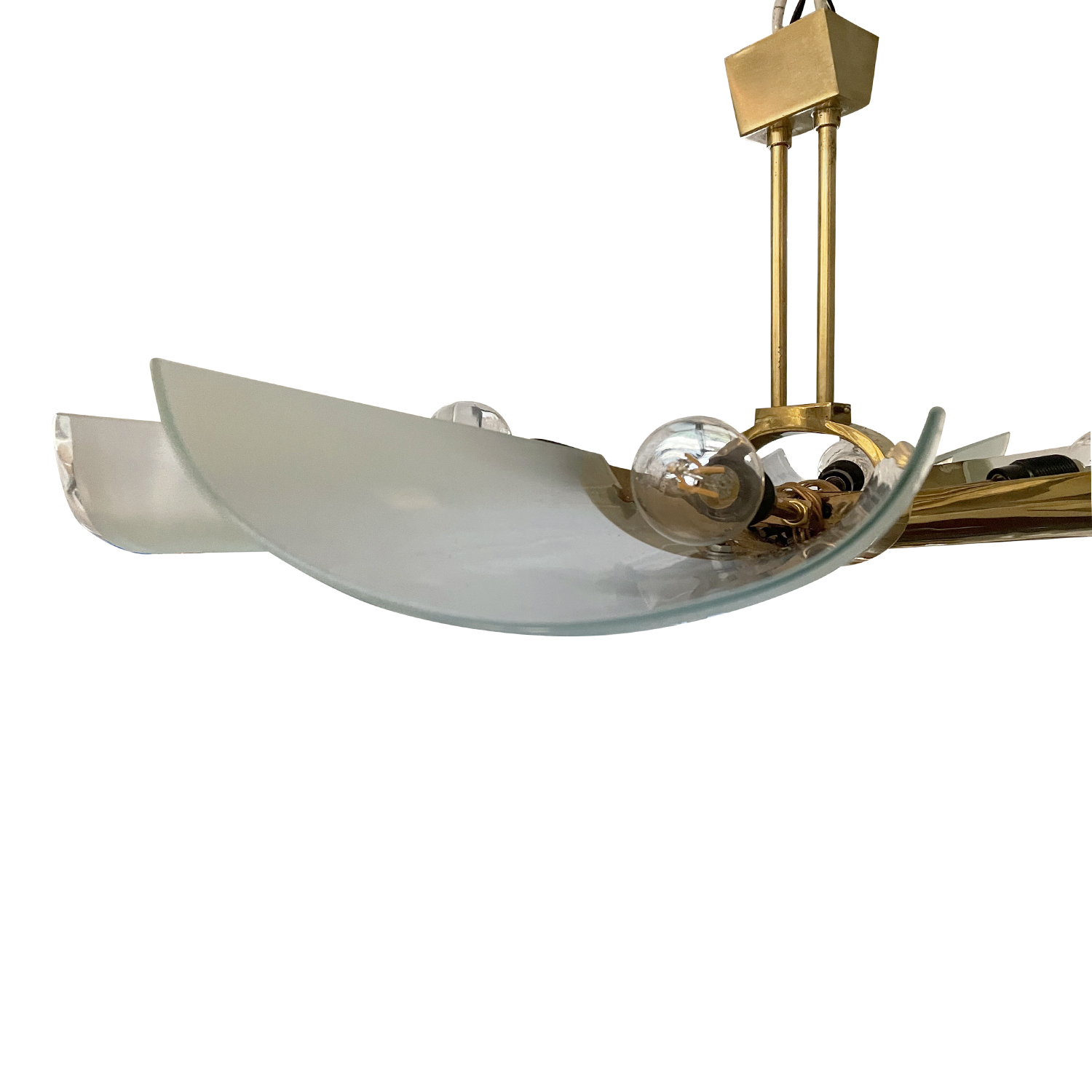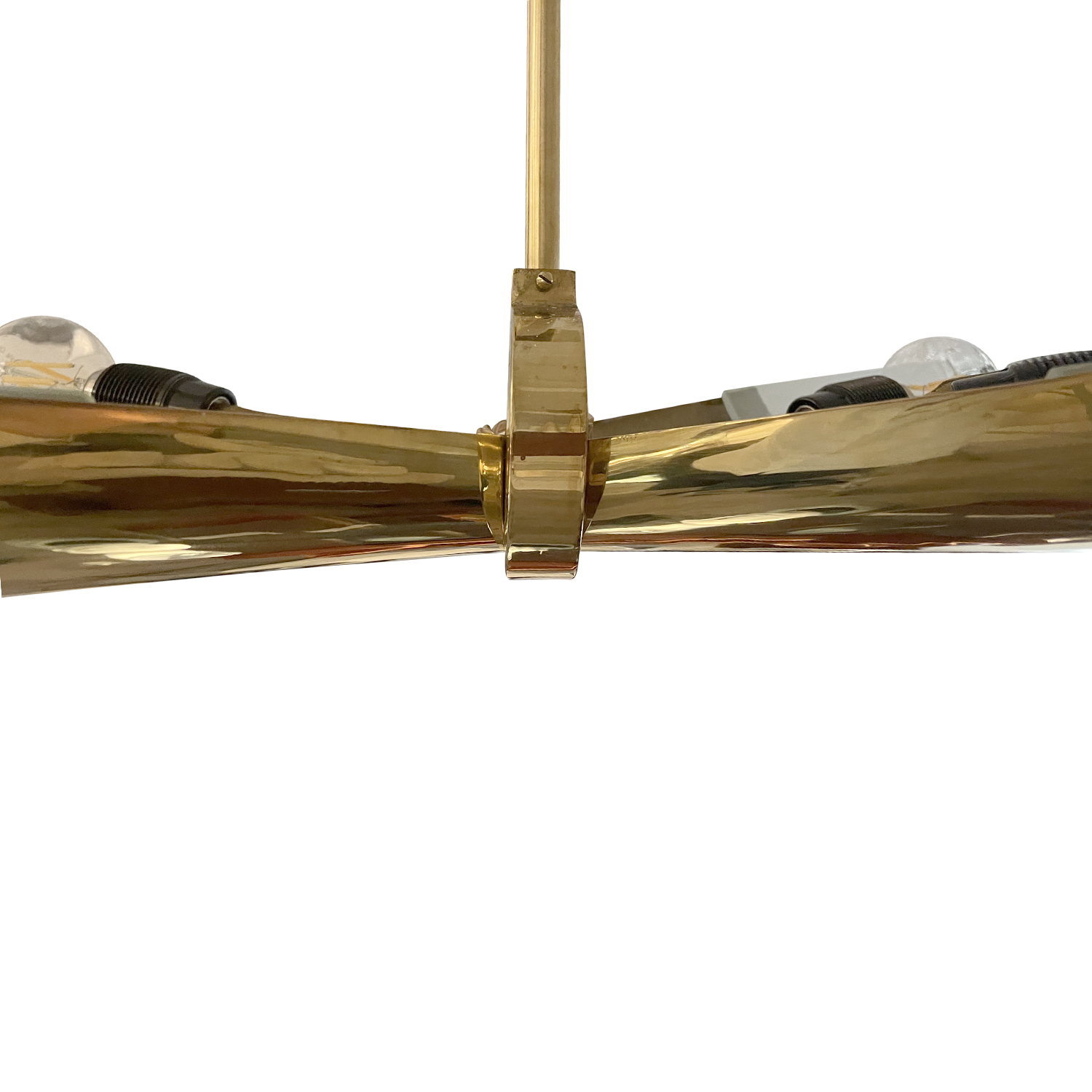 20th Century Italian Fontana Arte Sandblasted Opal Glass Pendant by Max-Ingrand
peli-1184
A vintage Mid-Century modern French, Italian pendant, chandelier made of hand blown sandblasted opal glass and brass, designed by Max-Ingrand and produced by FontanaArte in good condition. The ceiling lamp, light is hanging, supported by two polished brass arms, imitating a ventilator. The satin-finish ground glass diffusers, shades are open, featuring a four light socket. The wires have been renewed. Wear consistent with age and use. Circa 1940 - 1950, Milan, Italy.

Fixture: 2" H

Maurice Max-Ingrand, better known as Max Ingrand was a French artist, designer and decorator born in 1908 in Bressuire, France and passed away in 1969 Paris. Ingrand studied in Paris at the French University École Nationale Supérieure des Beaux-Arts and École Nationale Supérieure des Arts Décoratifs. During this time, he was educated by the well-know French glass artists Jaques Grüber and Charles Lemaresquier. In 1937, he participated in designing the church windows of the Notre-Dame de Paris. During 1954 - 1967, Ingrand was the artistic director of the Italian design company FontanaArte.

FontanaArte is an Italian lighting and design company founded in 1931 Milan, Italy. Founded by the two well-known Italian architect and designers Giovanni Ponti and Pietro Chiesa. The company is specialized in elegant lamps and glass furniture. Well-known artists have worked and designed for FontanaArte, like the famous Italian architect Piero Castiglioni or Franco Raggi. Today FontanaArte is owned by the Italian Creation Group.
Material: Glass, Metal
Details: Brass, Sandblasted Opal Glass
Country of Origin: France, Italy
Dimensions: 12" H x 30" W x 15" D
Inquire