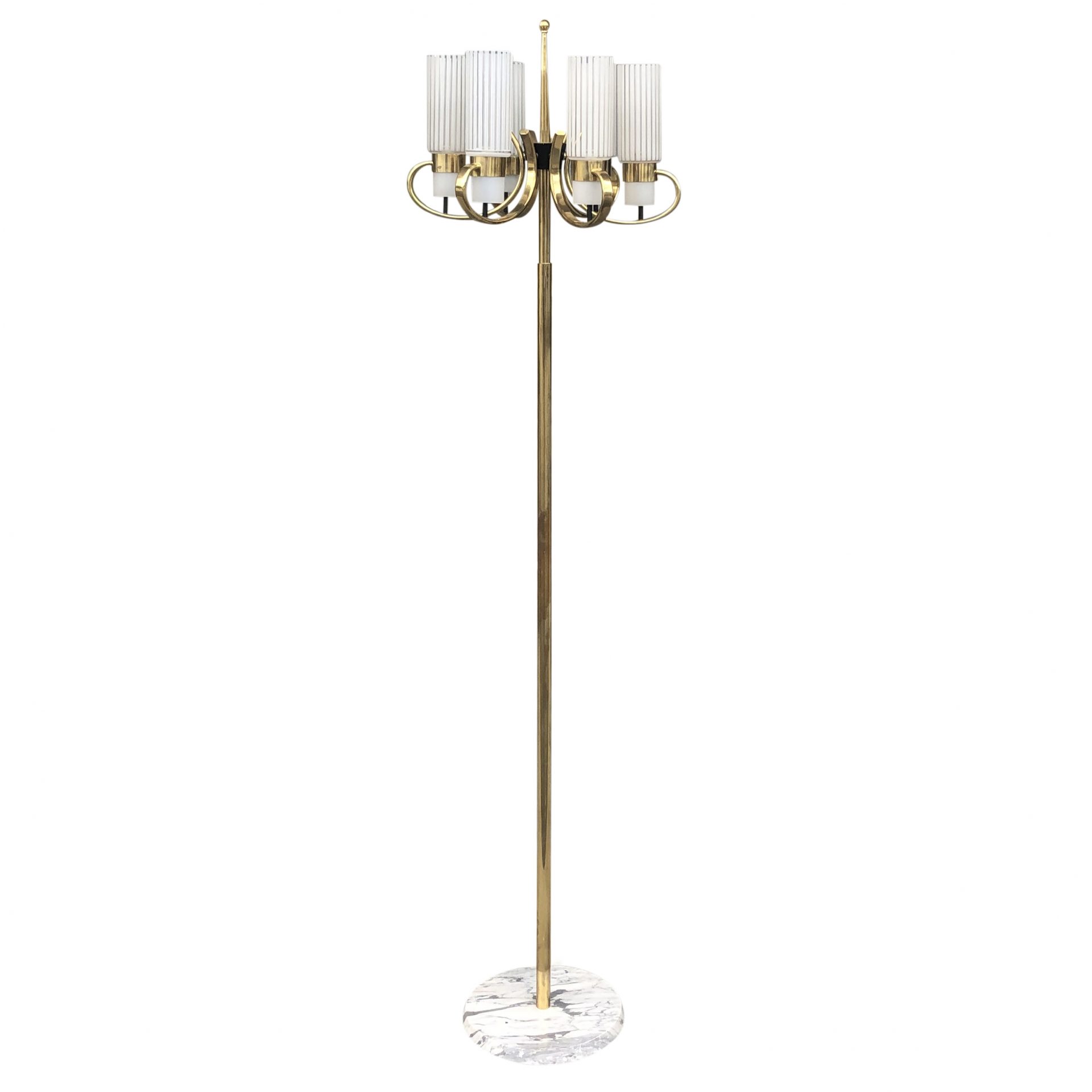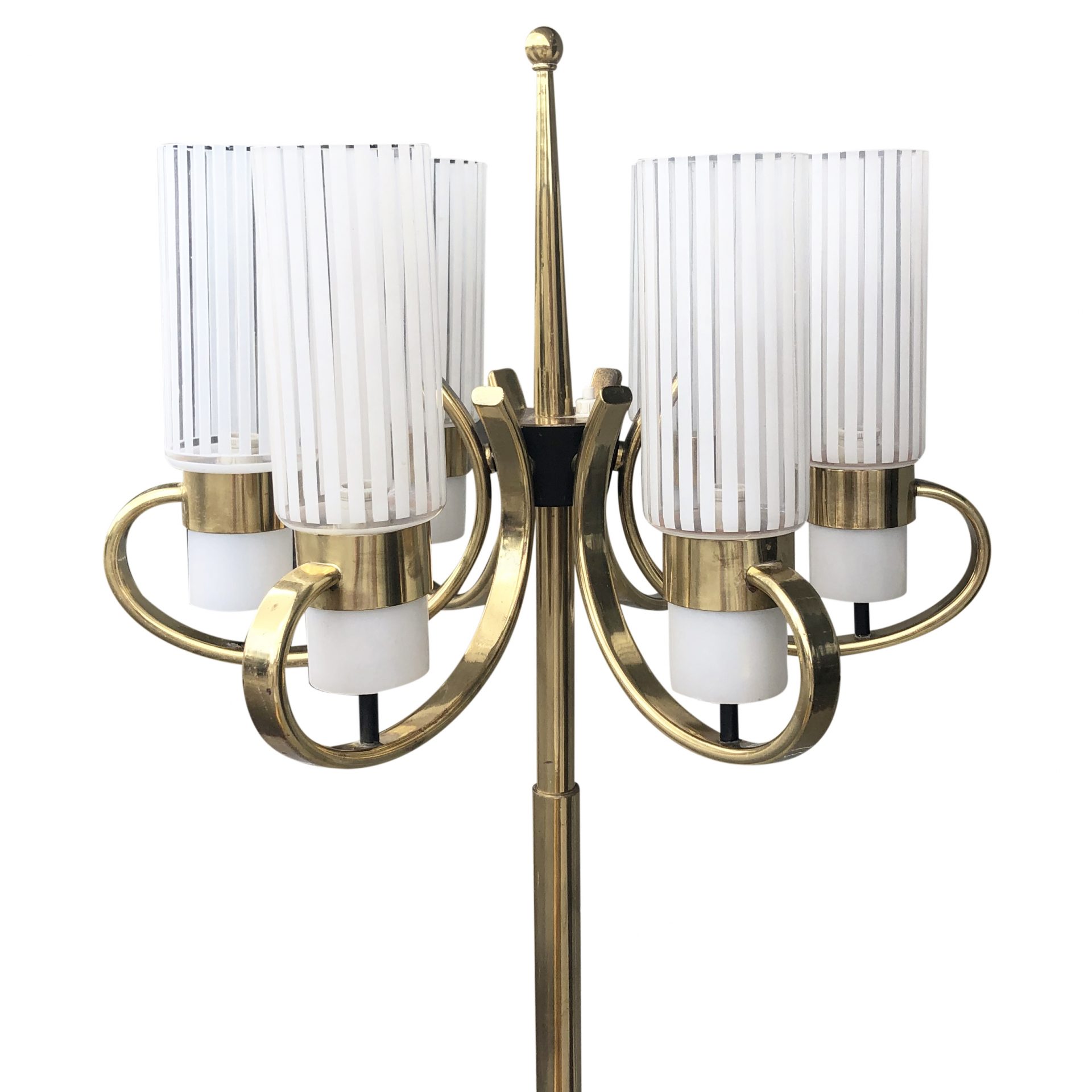 20th Century Italian Marble Floor Lamp - Vintage Light Attributed to Stilnovo
peli-1615
Produced most likely by Stilnovo in Milan circa 1960, Italy. This vintage Mid-Century modern Italian floor lamp features six scroll form arms topped by cylindrical striped glass shades. Each shade in this tall vintage floor lamp features one light socket, and the lamp has been fully rewired. This Italian lamp sits on a round marble base. With its clean, modern design, this floor lamp is suitable for a variety of interior spaces, including offices, living rooms, foyers, and libraries. Wear consistent with age and use.

Base: 1" H x 11" diameter

Shade: 8" H x 3.25" diameter

View all Stilnovo originals in our collection.
Material: Glass, Marble, Metal
Details: Brass
Country of Origin: Italy
Dimensions: 66.5" H
Inquire