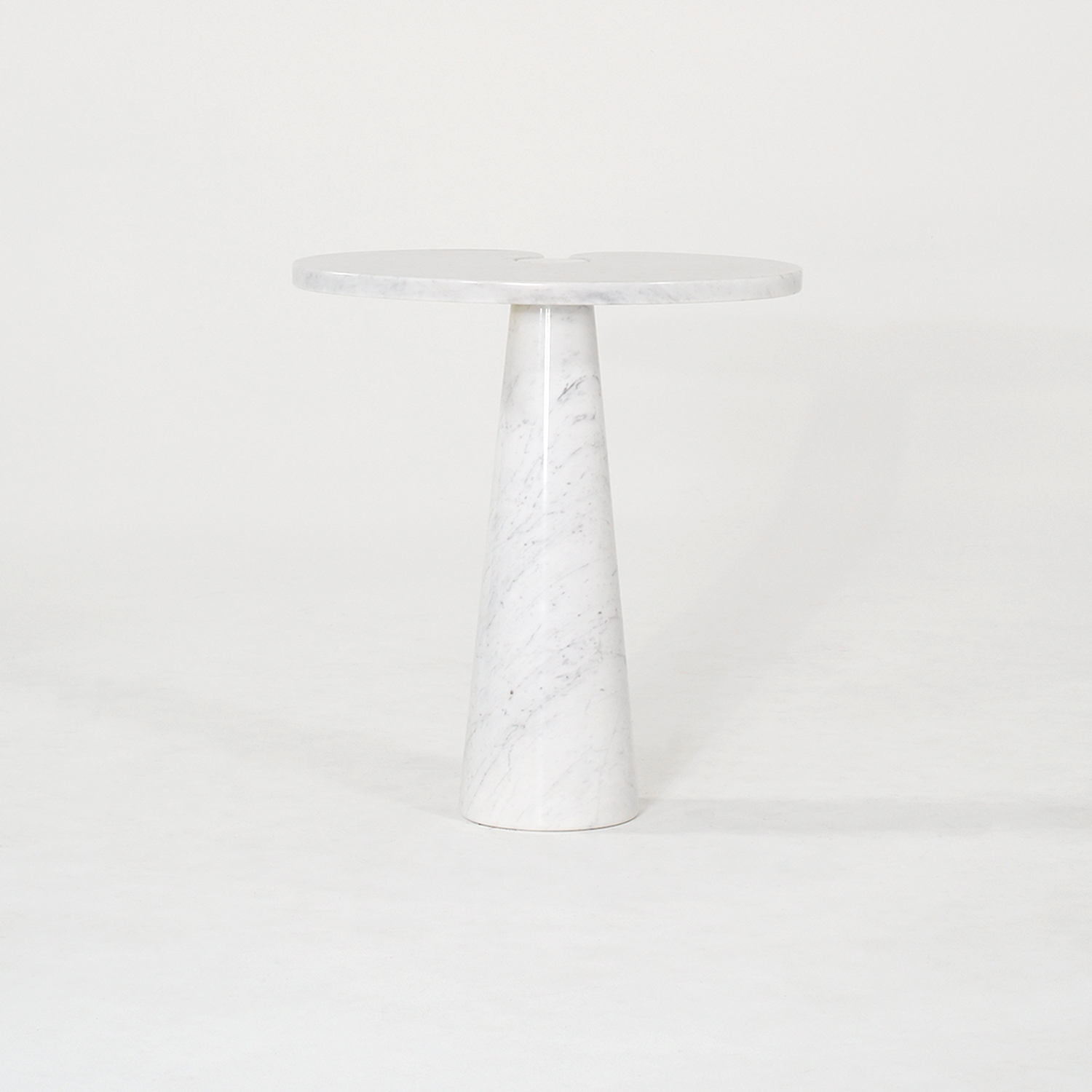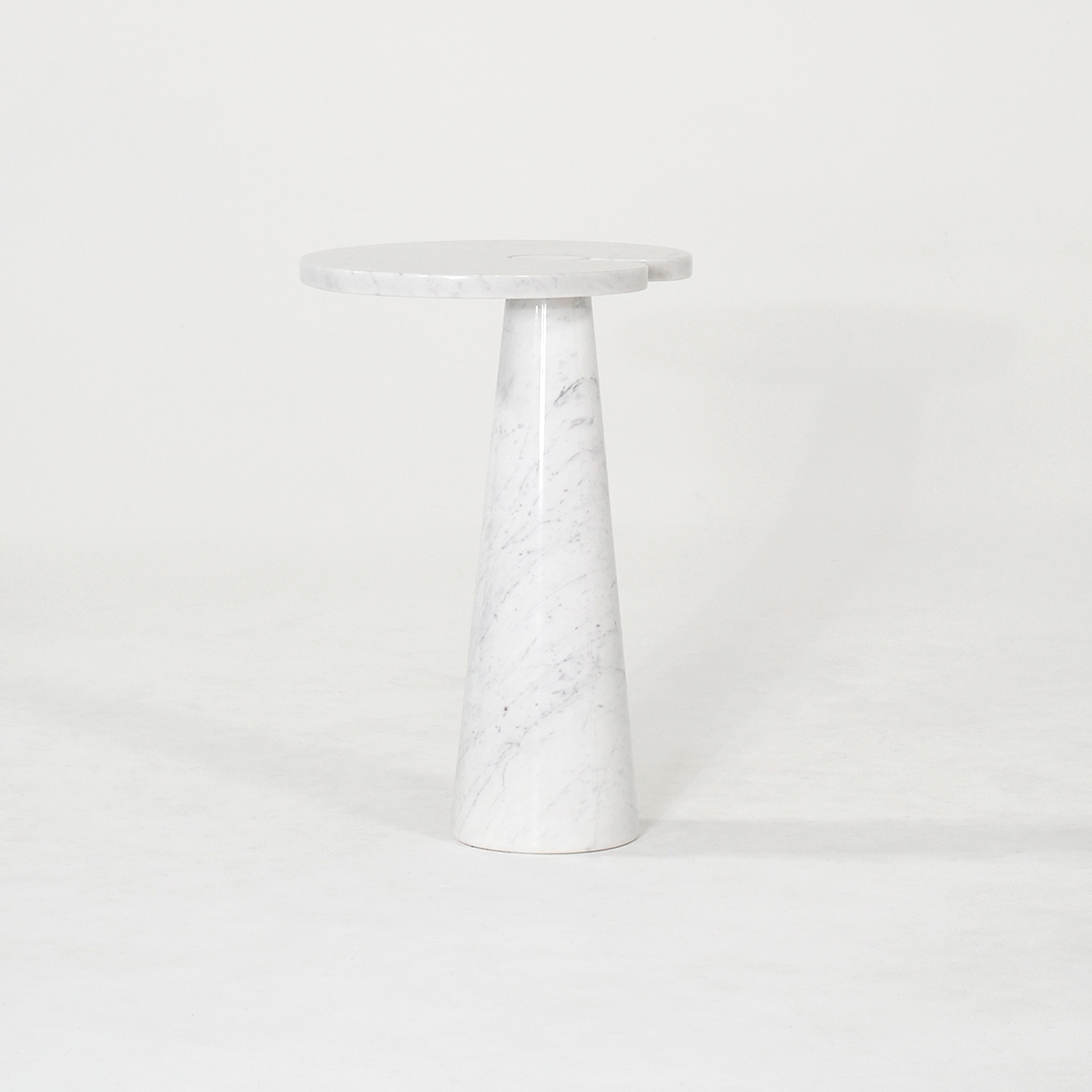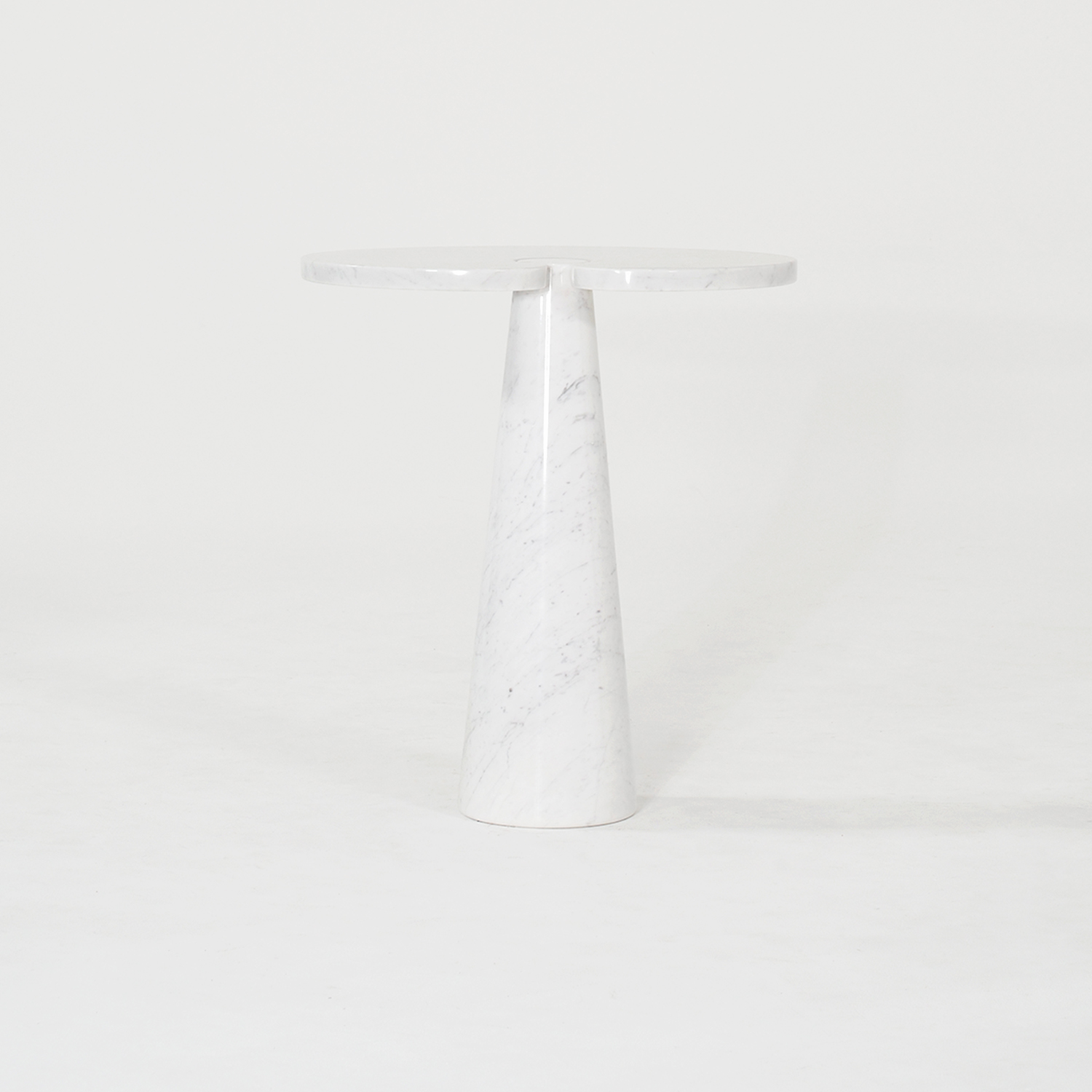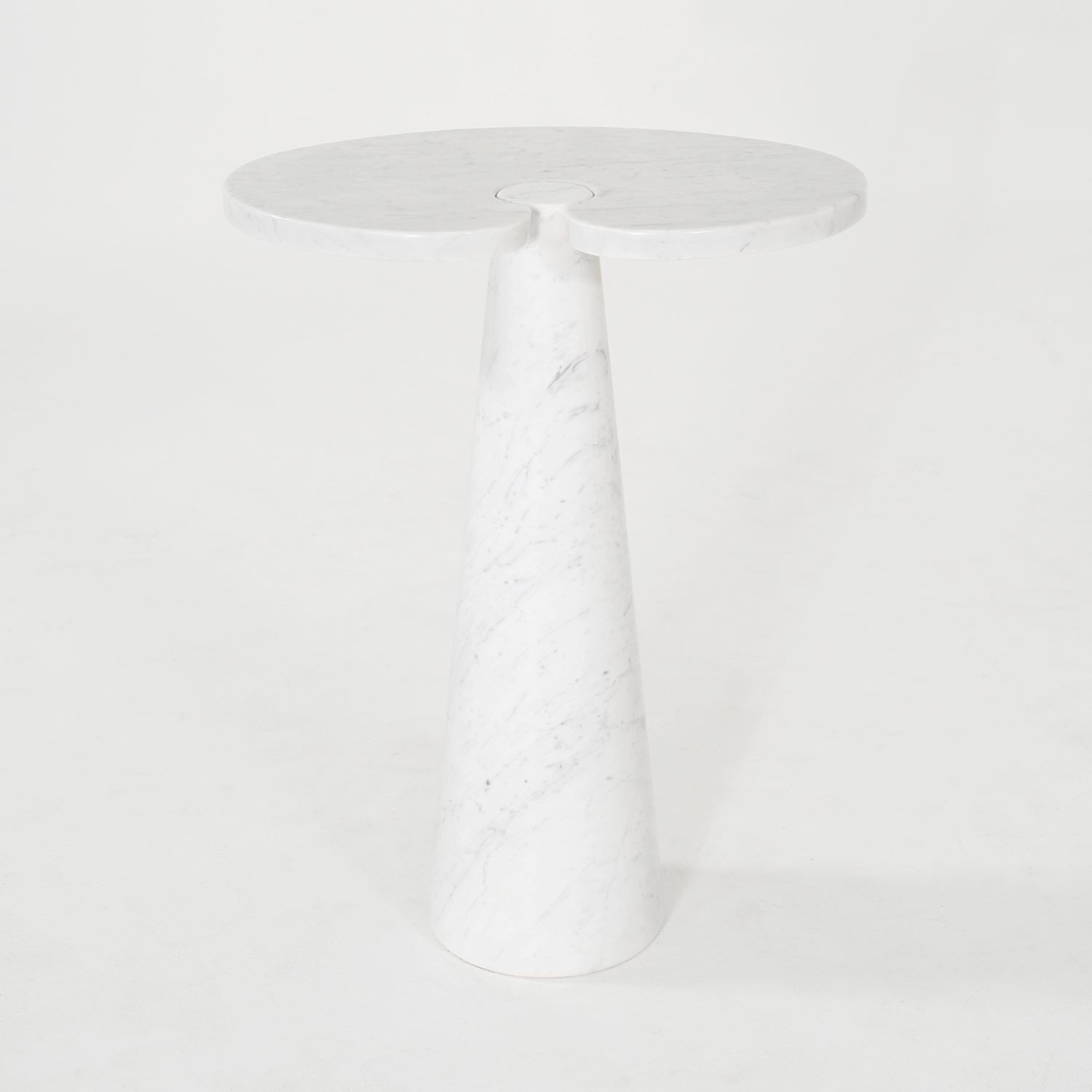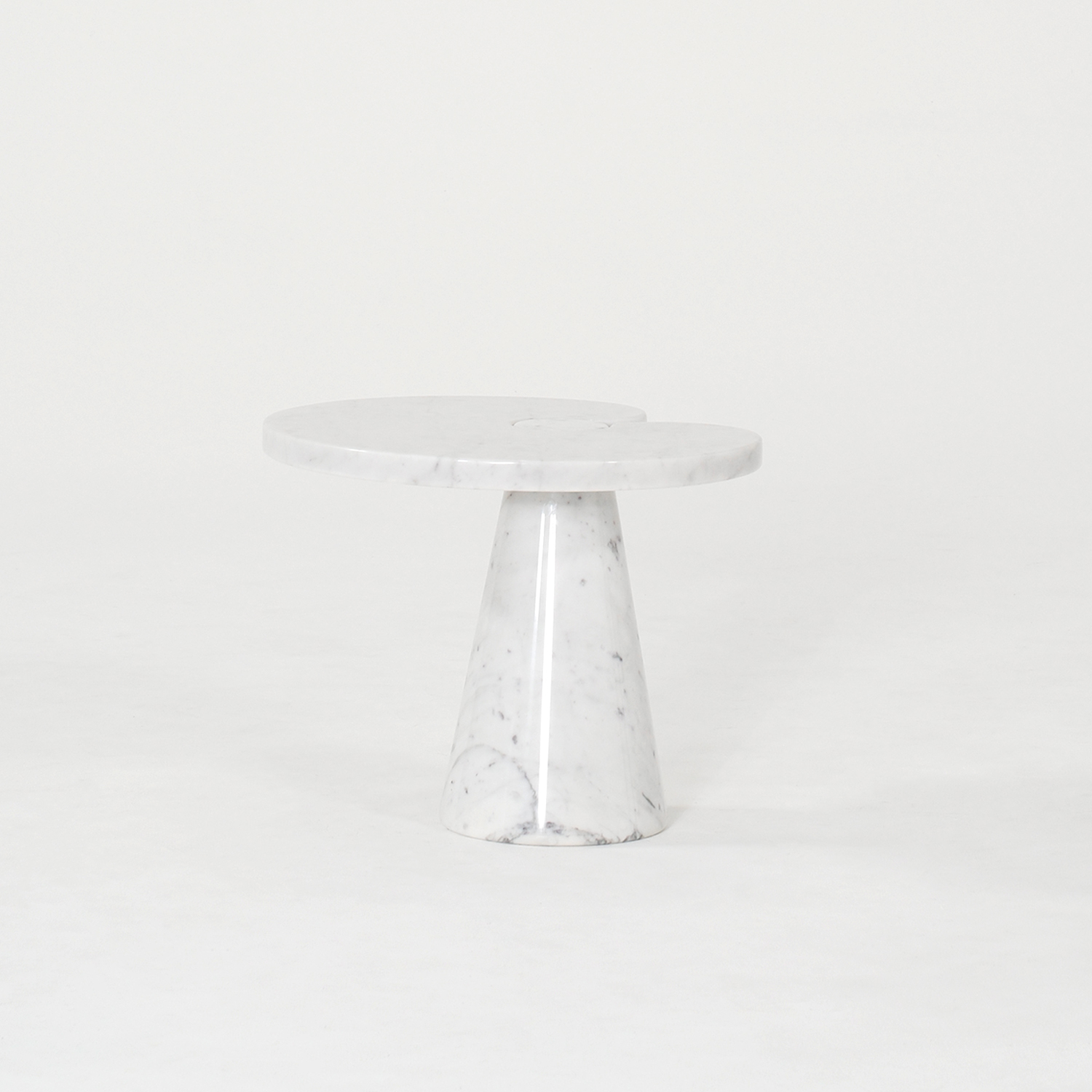 20th Century Italian Pair of Marble Side Tables - The Eros by Angelo Mangiarotti
pe-1341
A white-grey, vintage Mid-Century modern Italian set of two freestanding side, corner tables made of hand crafted Carrara marble, designed by Angelo Mangiarotti and produced by Skipper in good condition. The half round, tall Eros end tables have no joints, only an interlocking system, the table top is stabilized by the weight of the marble. Manufacturer label underneath the top. Wear consistent with age and use. Circa 1960 - 1970, Milan, Italy.

28.75" H x 26.25" W x 17.75" D

16" H x 21.5" W x 17.75" D

View all Angelo Mangiarotti originals in our collection.

Angelo Mangiarotti was an Italian architect, industrial designer and an urban designer with a reputation built on never forgetting the real needs of users. Mangiarotti was born in 1921, in Milan, Italy and passed way in 2012. After he graduated in 1948 from the Architecture School of Politecnico di Milano, Mangiarotti moved to the United States and started working in Chicago as a visiting professor at the private University Illinois Institute of Technology.

Skipper was an Italian furniture manufacturer. The company's past remains lost in history.
Material: Marble
Details: Carrara Marble
Country of Origin: Italy

Inquire