Close
Thank you for your inquiry.
Someone will contact you soon.
Or feel free to call us at 561-603-1142.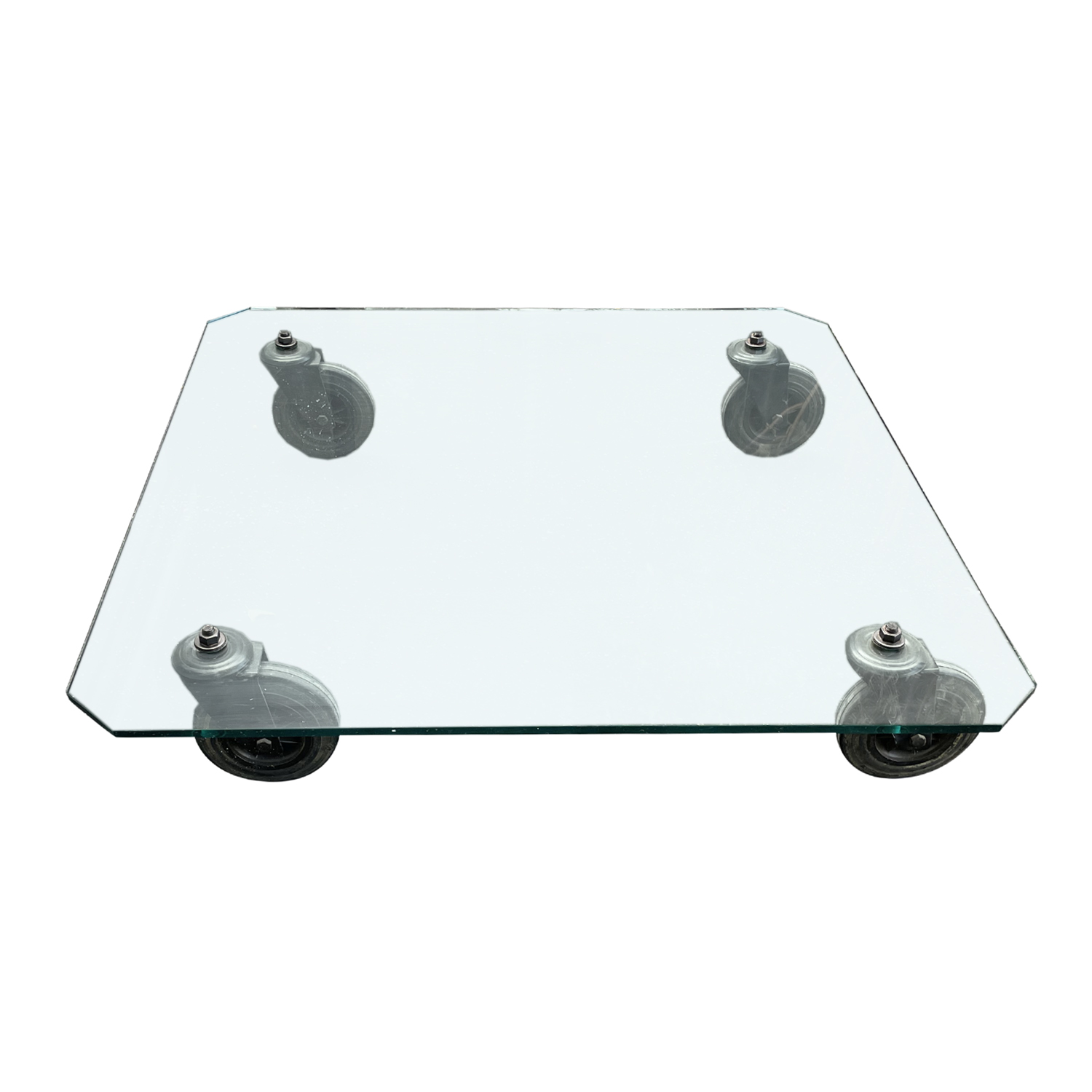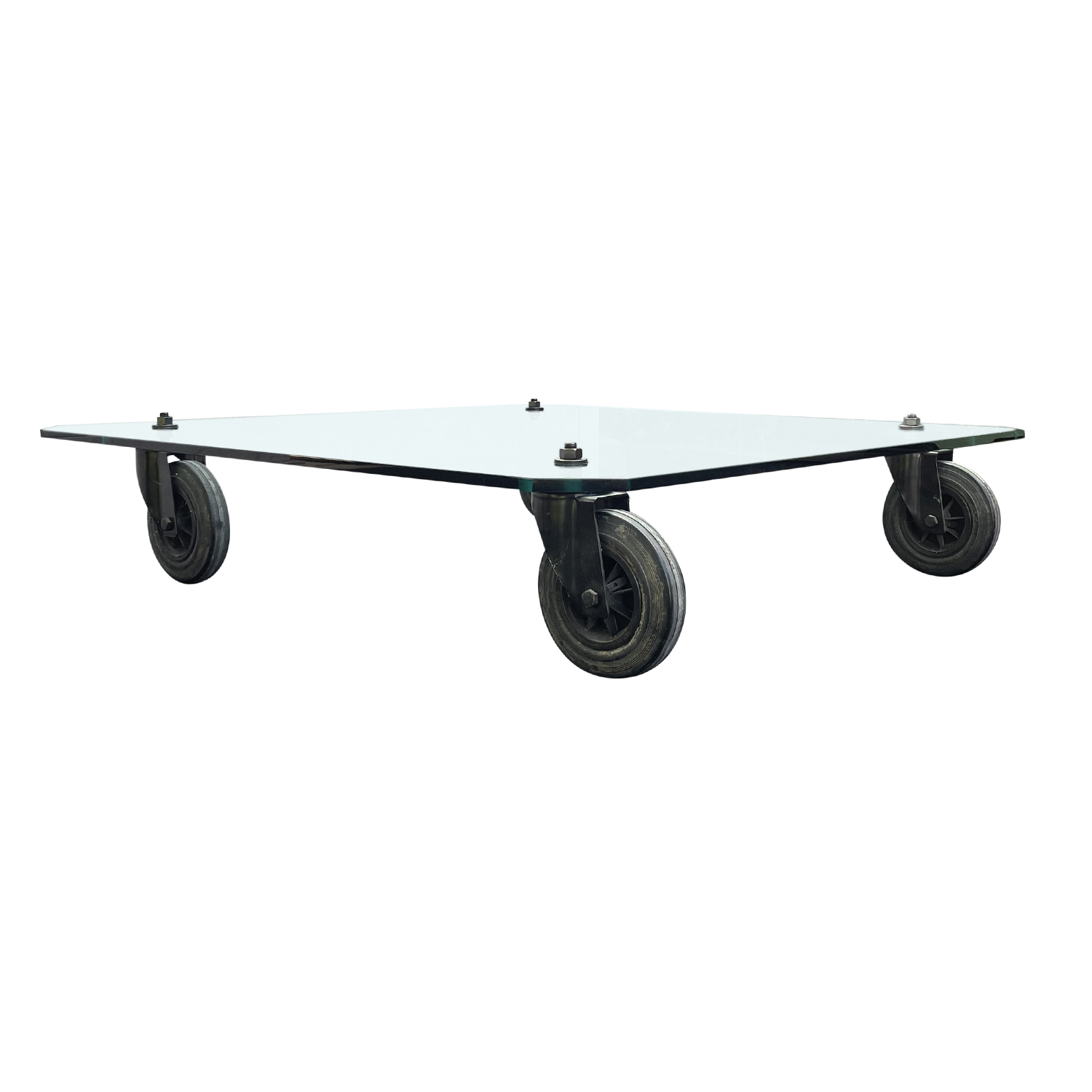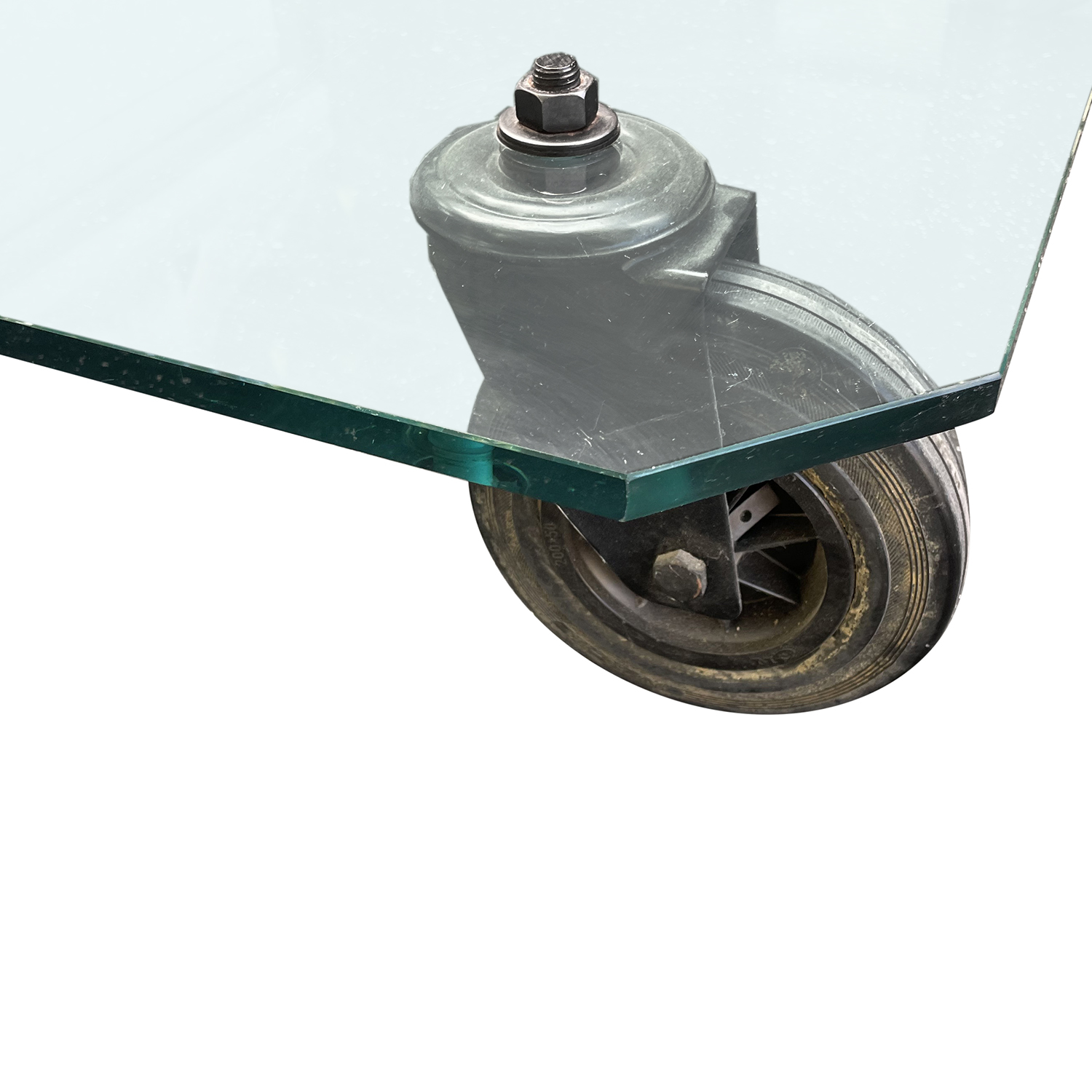 20th Century Italian Vintage Glass Coffee Table by Gae Aulenti & Fontana Arte
pe-1505
A vintage Mid-Century Modern coffee table ( tavolo con route ) from Gae Aulenti, the original for Fontana Arte, with glass top and swivel wheels in good condition. The Italian industrial trolley was used to transport glass in the Fontana Arte plant. Wear consistent with age and use. Circa 1990, Milan, Italy.

Gae Aulenti was born in 1927 in Palazzolo dello Stella, Italy and passed away in 2012 in Italy. She was a prolific architect and designers including industrial design, interior design, furniture, stage design, and lighting. Aulenti studied architecture Milan School of Architecture at the Polytechnic University of Milan. She was one of a the women designing in the postwar period in Italy. Well known for her large scale museum projects including Musée d'Orsay in Paris and the restoration of Palazzo Grassi in Venice.

FontanaArte is an Italian lighting and design company founded in 1931 Milan, Italy. Founded by the two well-known Italian architect and designers Giovanni Ponti and Pietro Chiesa. The company is specialized in elegant lamps and glass furniture. Well-known artists have worked and designed for FontanaArte, like the famous Italian architect Piero Castiglioni or Franco Raggi. Today FontanaArte is owned by the Italian Creation Group.
Material: Glass, Rubber
Country of Origin: Italy
Dimensions: 11" H x 47" W x 47" D
Inquire
Subscribe To Our Newsletter
© 2023 AP Mid Century Modern. All rights reserved.