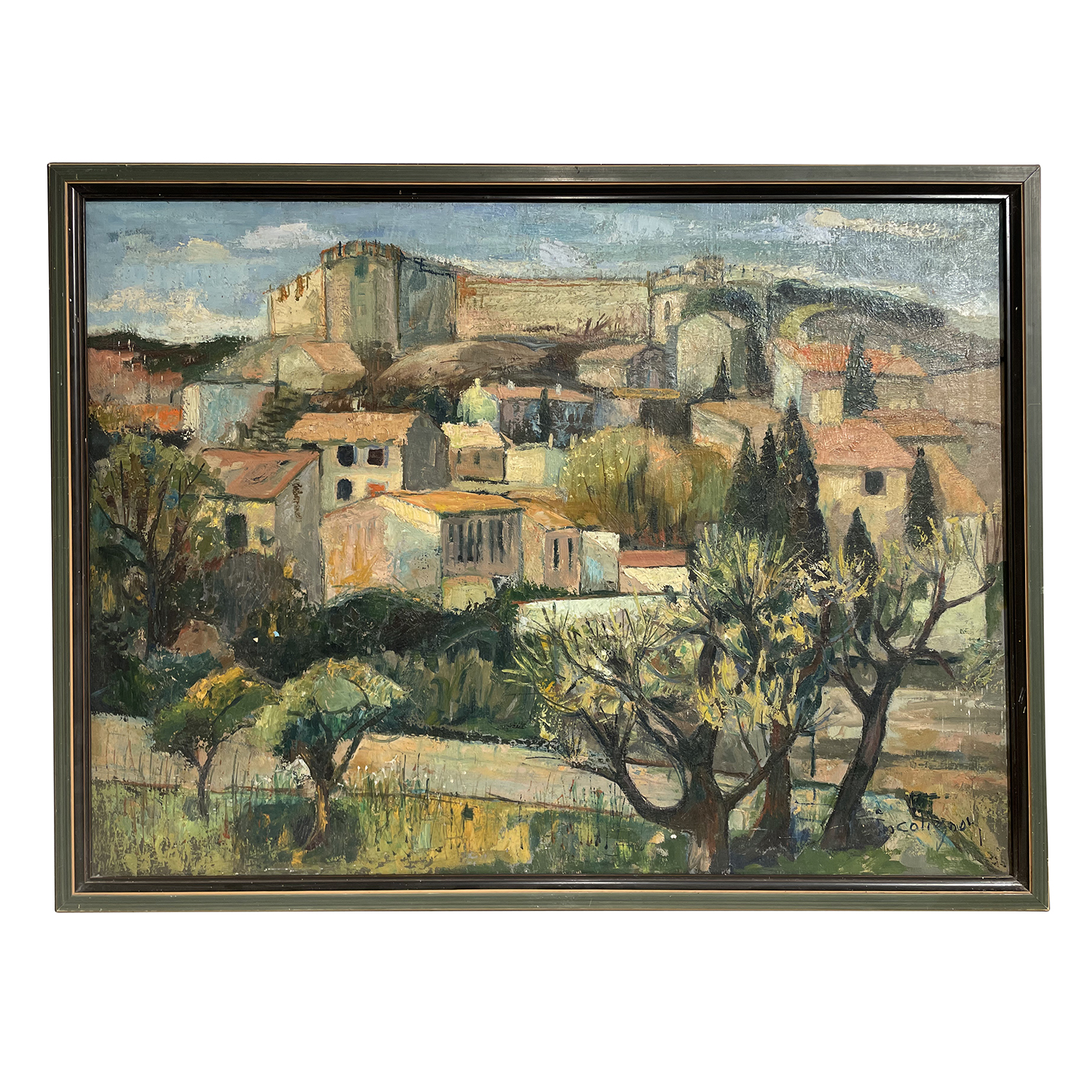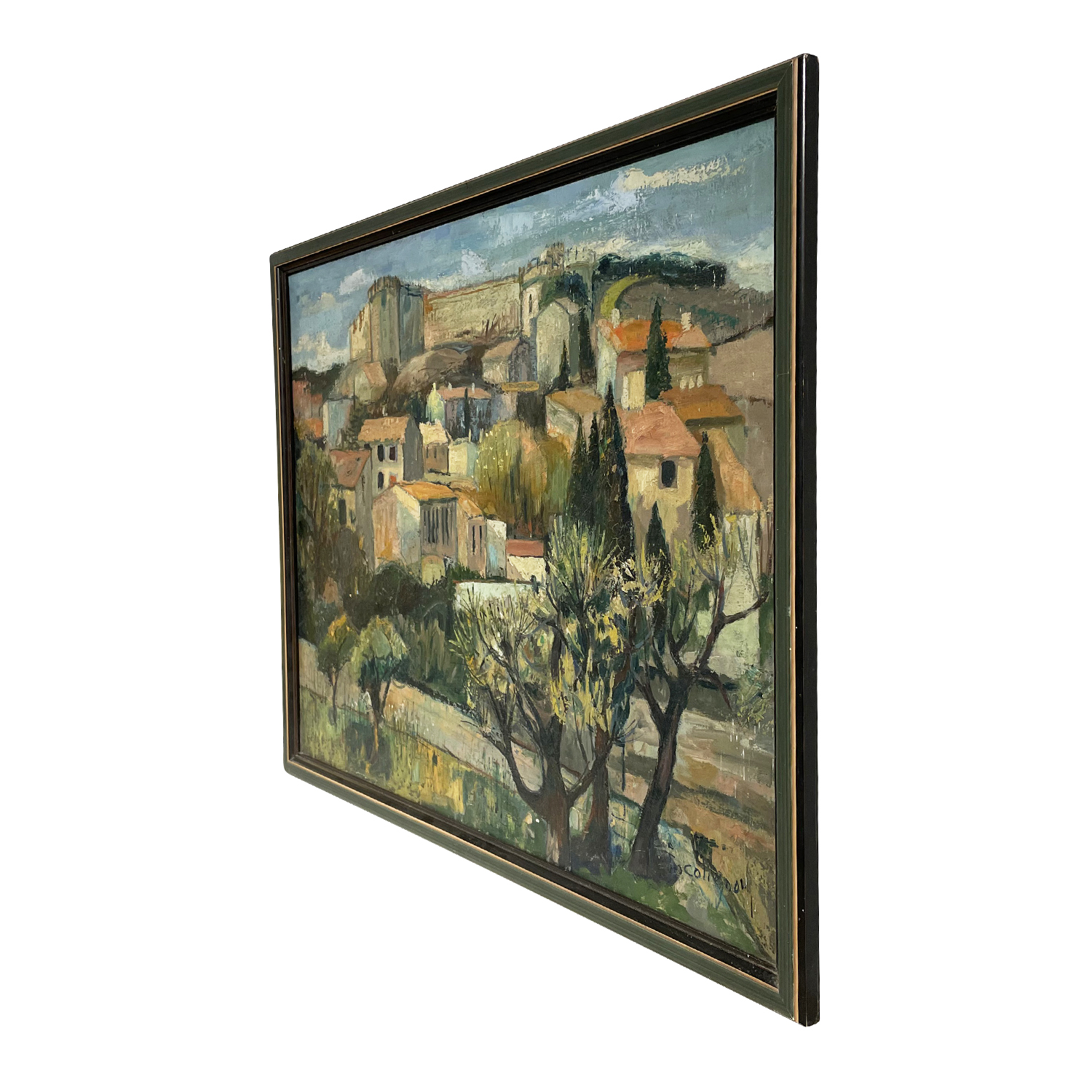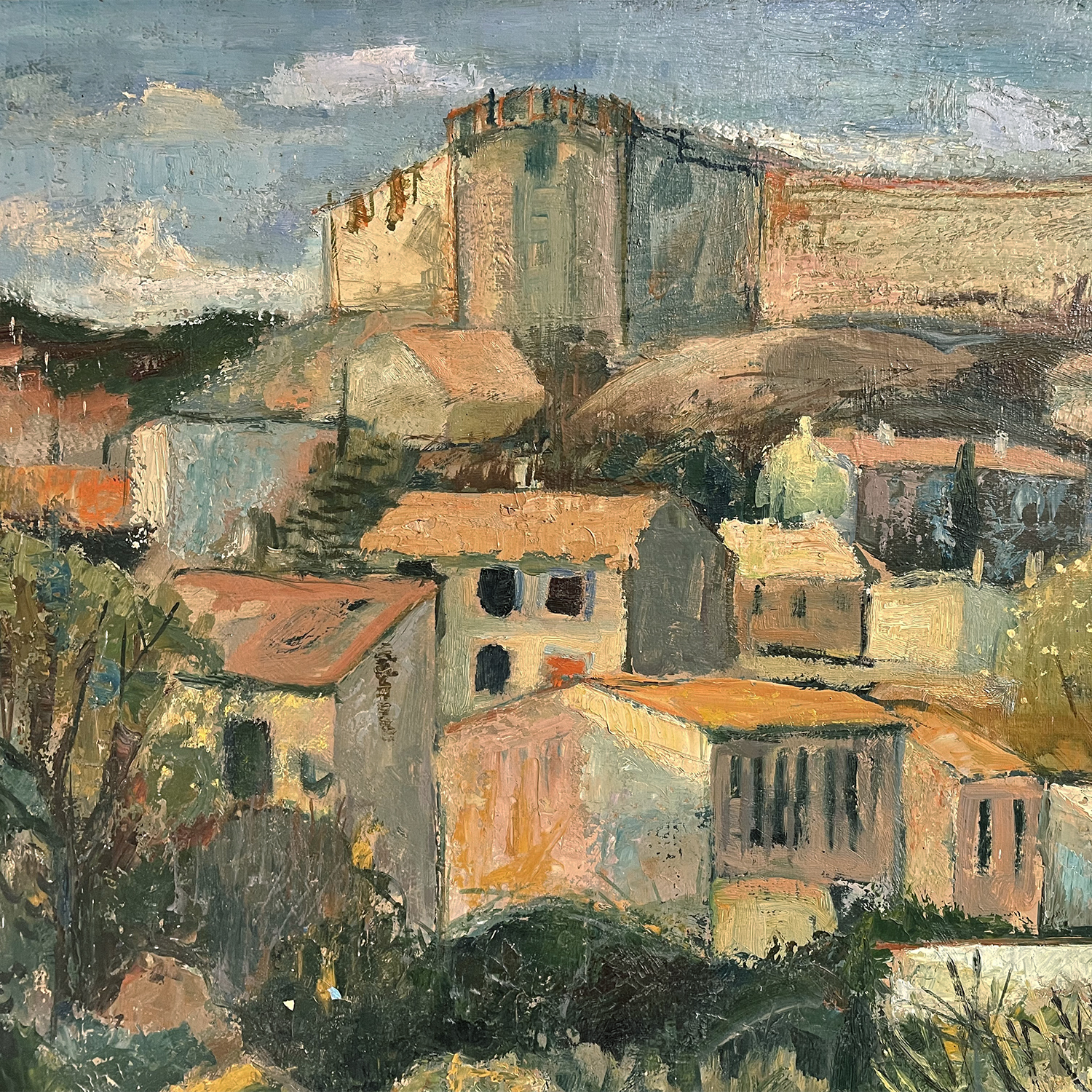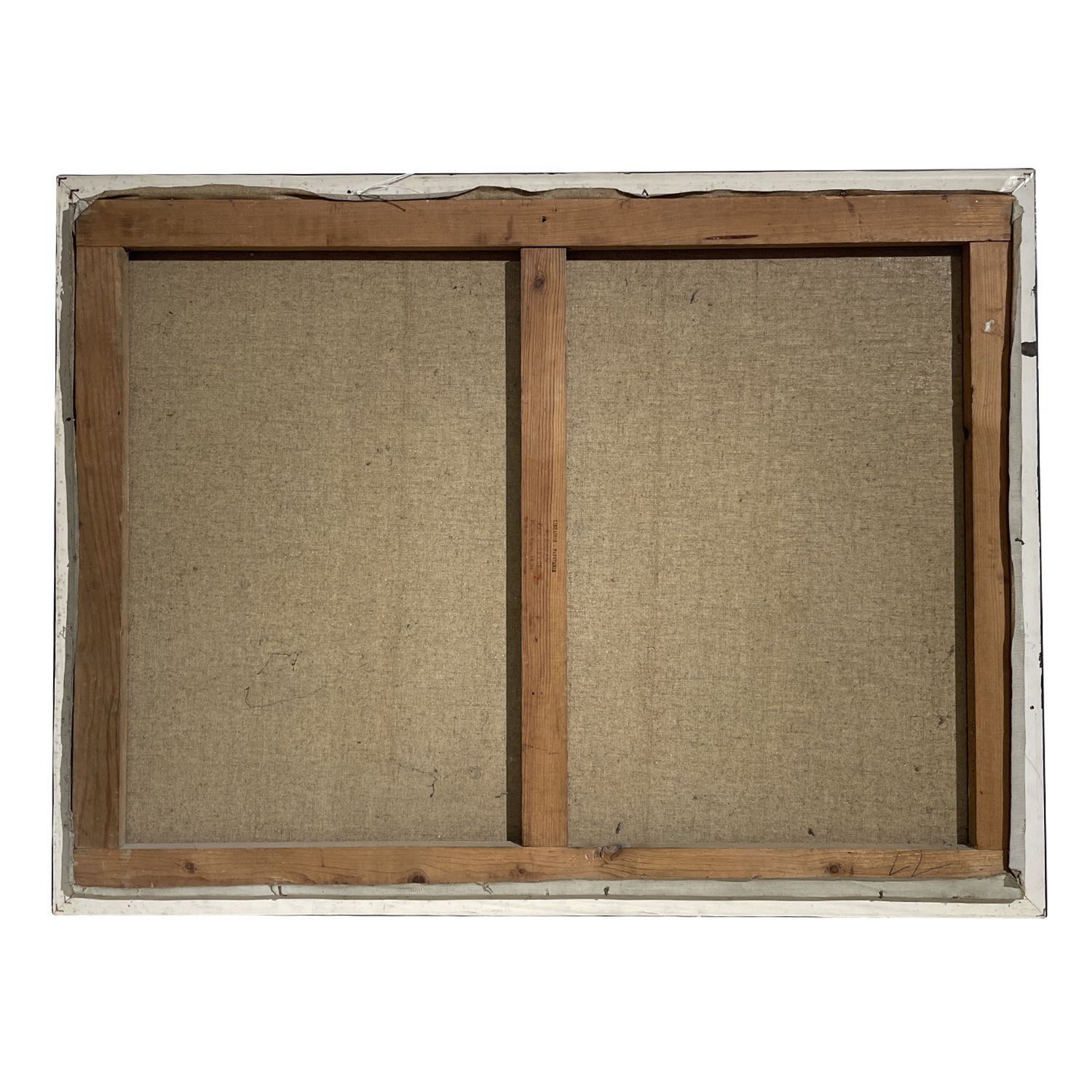 20th Century Provencal Landscape Oil Painting by Eugène Colignon
pai-1101
A dark-green, yellow antique French Provencal landscape oil on canvas painting, portraying a sunny day of a small town, most likely in Provence, painted by Eugène Colignon in a hand crafted original wooden frame, in good condition. The large scenery painting depicts a fortress with old houses, surrounded by colorful nature with many trees. Signed lower right. The wall décor piece represents the Impressionism art movement, time period. Minor fading on the frame, due to age. Wear consistent with age and use. Circa 1900 - 1910, Belgium.

Without the frame: 24" H x 34" W x 0.5" D

Eugène Colignon was a Belgian artist and painter born in 1876, in Brussels, Belgium and passed away in 1961. Colignon started his training at the Academy Des Beaux-Arts de Namur and after he studied under the well-known Belgian painter Isidore Verheyden, in Brussels.
Material: Wood
Details: Oil On Canvas
Country of Origin: Belgium
Dimensions: 25.75" H x 34" W x 1.5" D
Inquire