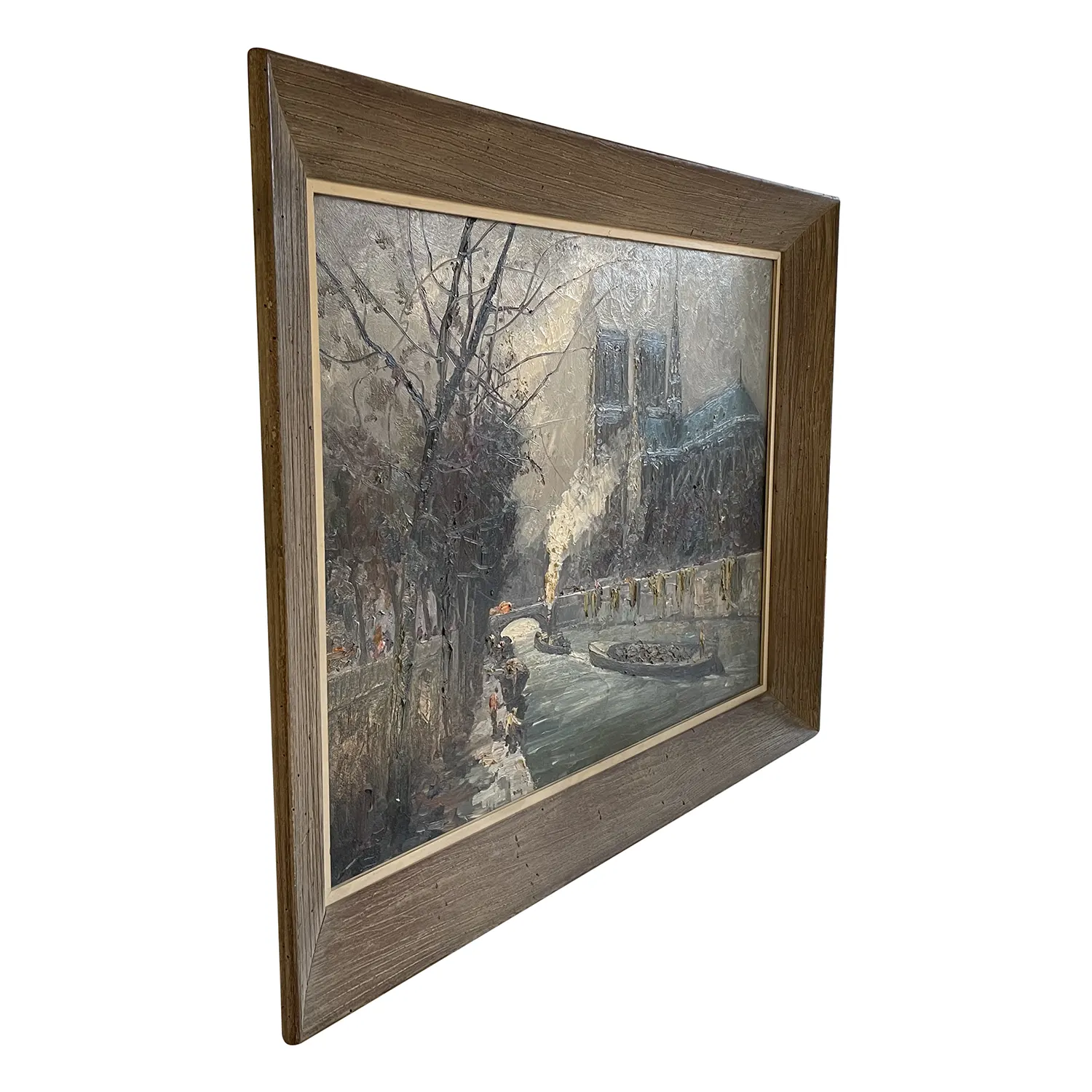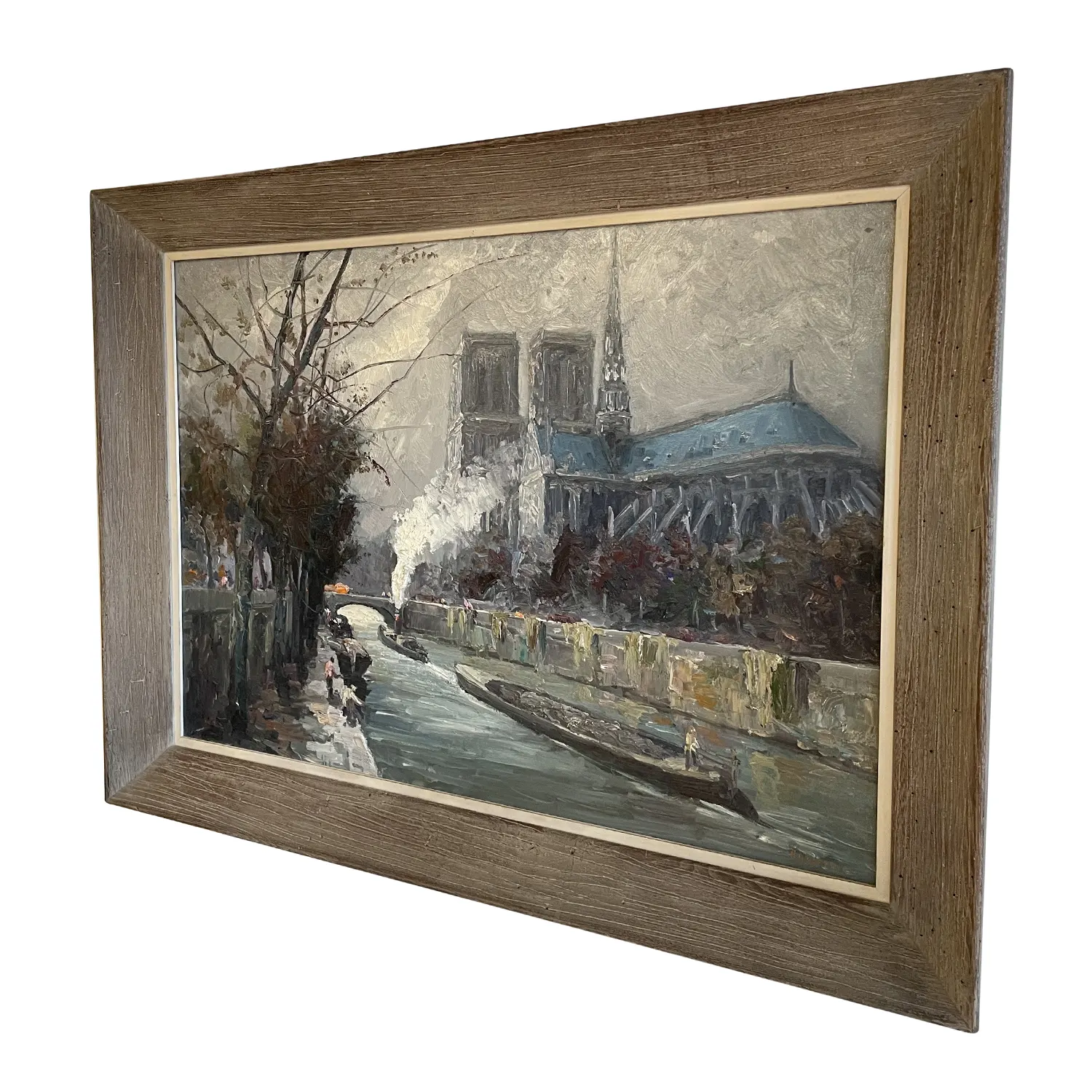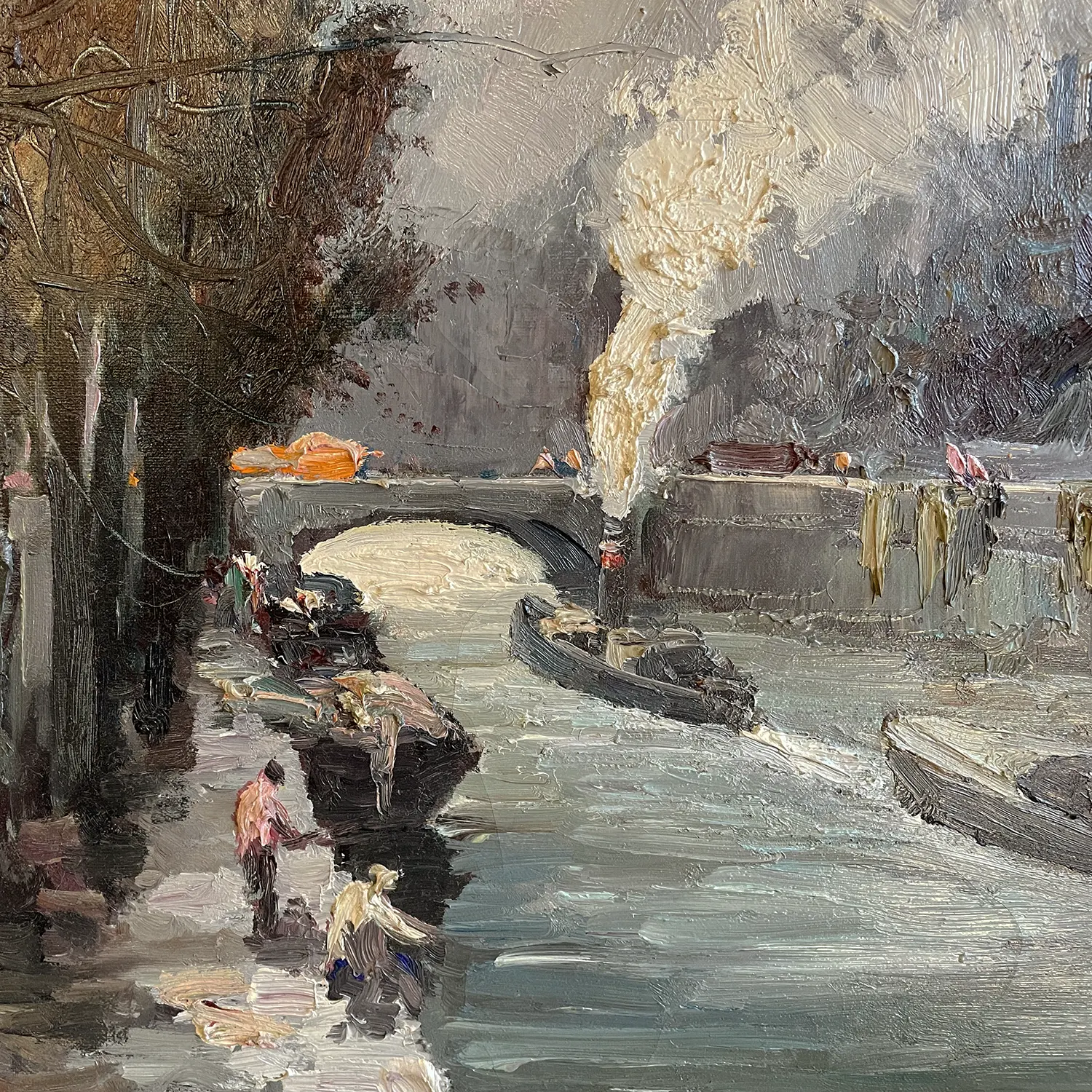 20th Century Russian Oil Painting of the Notre Dame by Vladimir Volodia Lazarev
pai-1075
A blue-grey, white vintage Russian, French oil on canvas painting, portraying a cloudy day of the Notre Dame Cathedral from across the Seine river in Paris, painted by Vladimir Volodia Lazarev in a wooden frame, in good condition. The painting depicts a small steamboat and three cargo boats, the water side are surrounded by trees. The city is quite empty due to the cold weather conditions. Signed V. Lazarev on the lower right. Wear consistent with age and use. Circa 1940 - 1950, Paris, France.

Measurements without the frame: 28" H x 38" W x 1" D

Vladimir Volodia Lazarev was a Russian painter, born in 1904, in a small village near Rostov-on-Don, Russia and passed way in 1988. After the Russian Revolution, in 1923/24 he studied engineering at the e University of Czecho-Slovakia and moved later to Germany where he attended a several art schools and also learned from various artists. Lazarev studied as well in Paris under private tutors and artists, such as Miassodev. He lived in France and Germany over a period of fifteen to twenty years.
Material: Wood
Details: Oil On Canvas
Country of Origin: Russia
Dimensions: 36" H x 46" W x 2.5" D
Inquire