Close
Thank you for your inquiry.
Someone will contact you soon.
Or feel free to call us at 561-603-1142.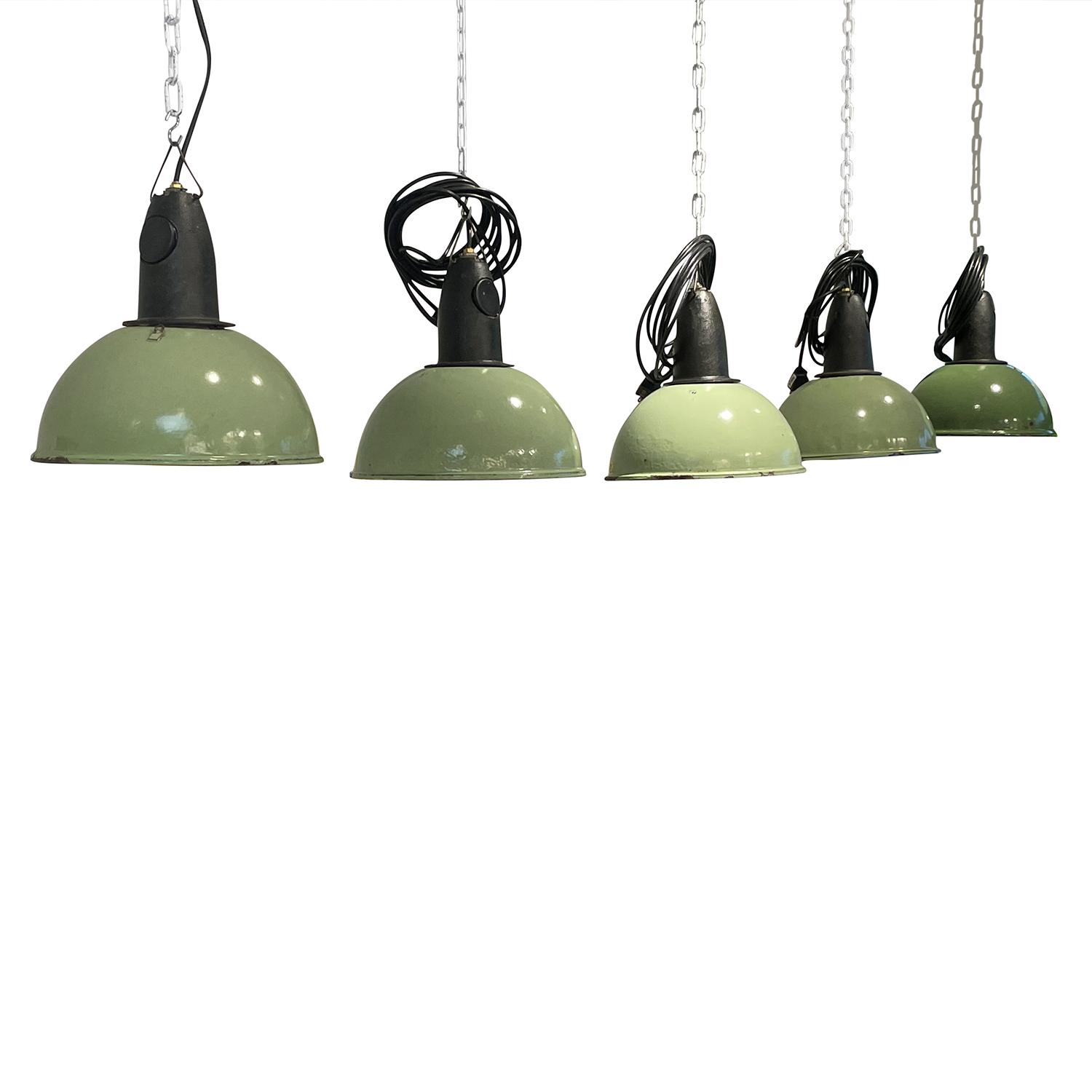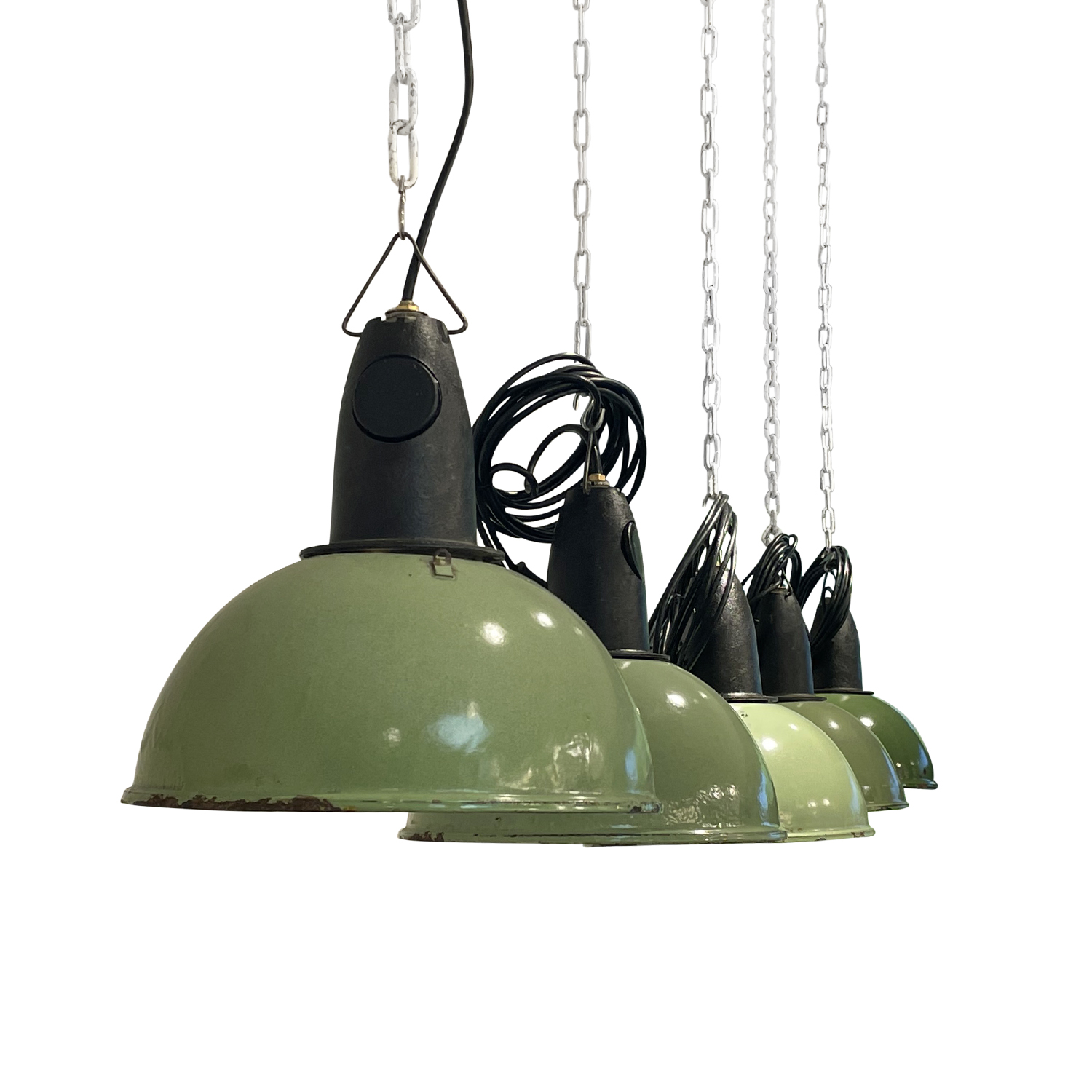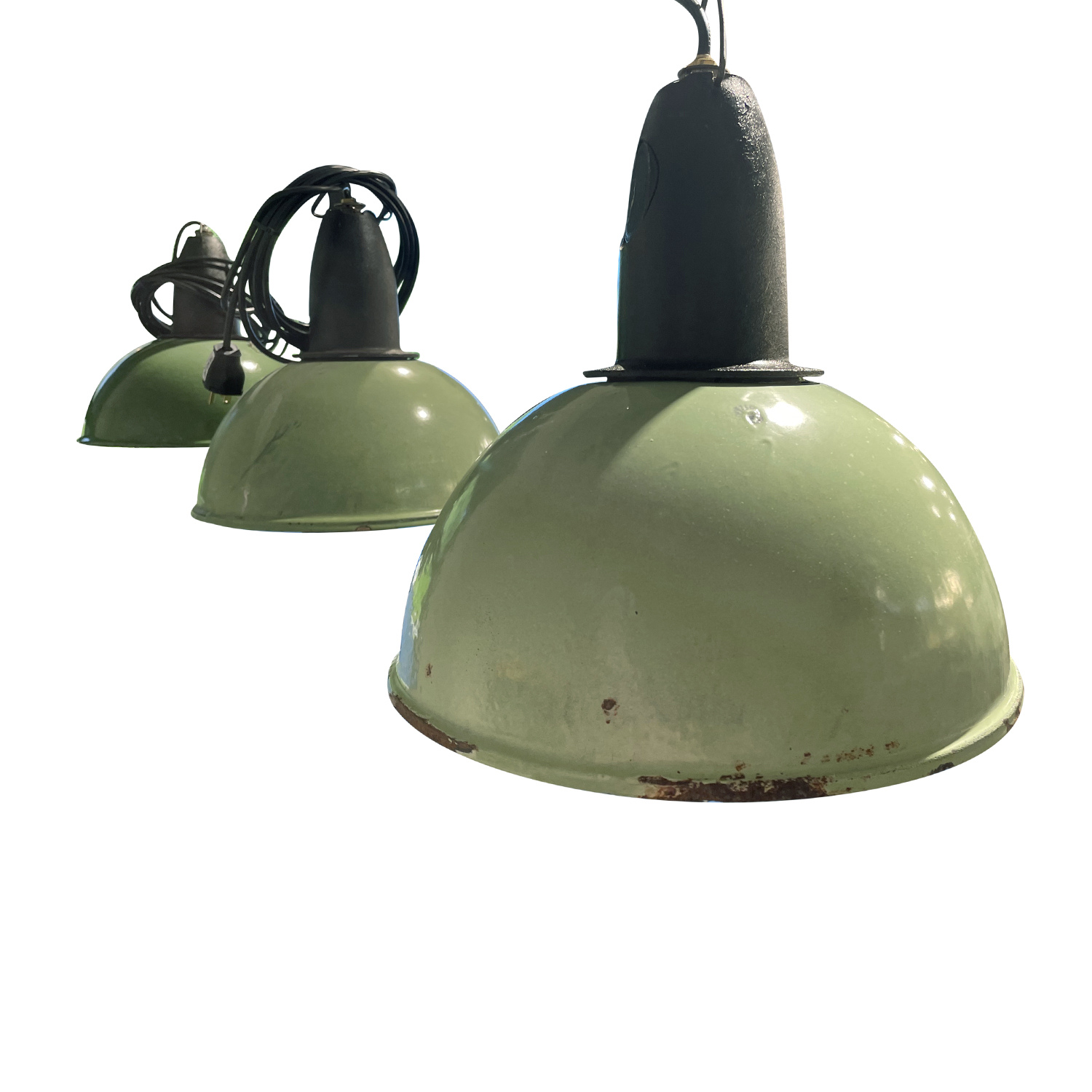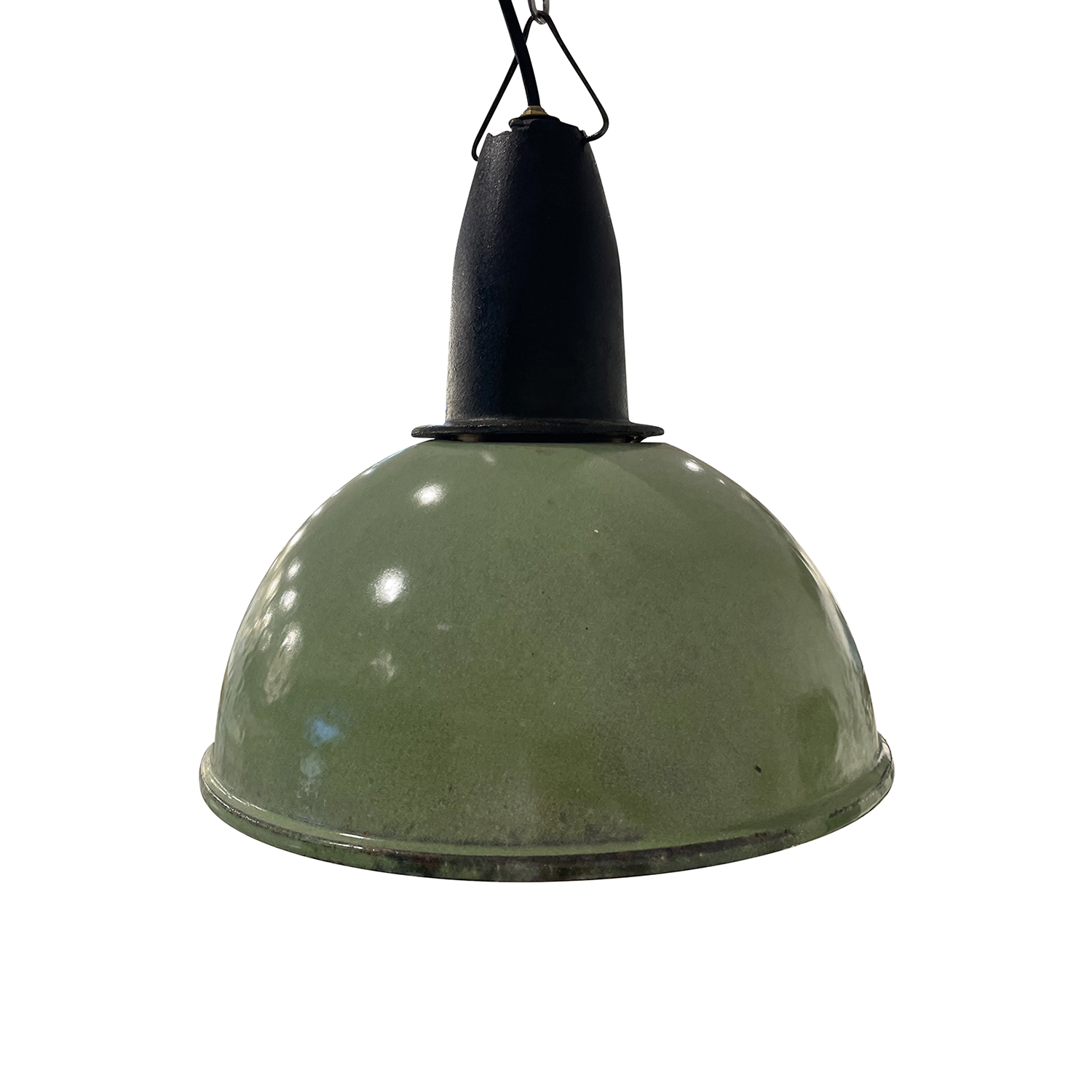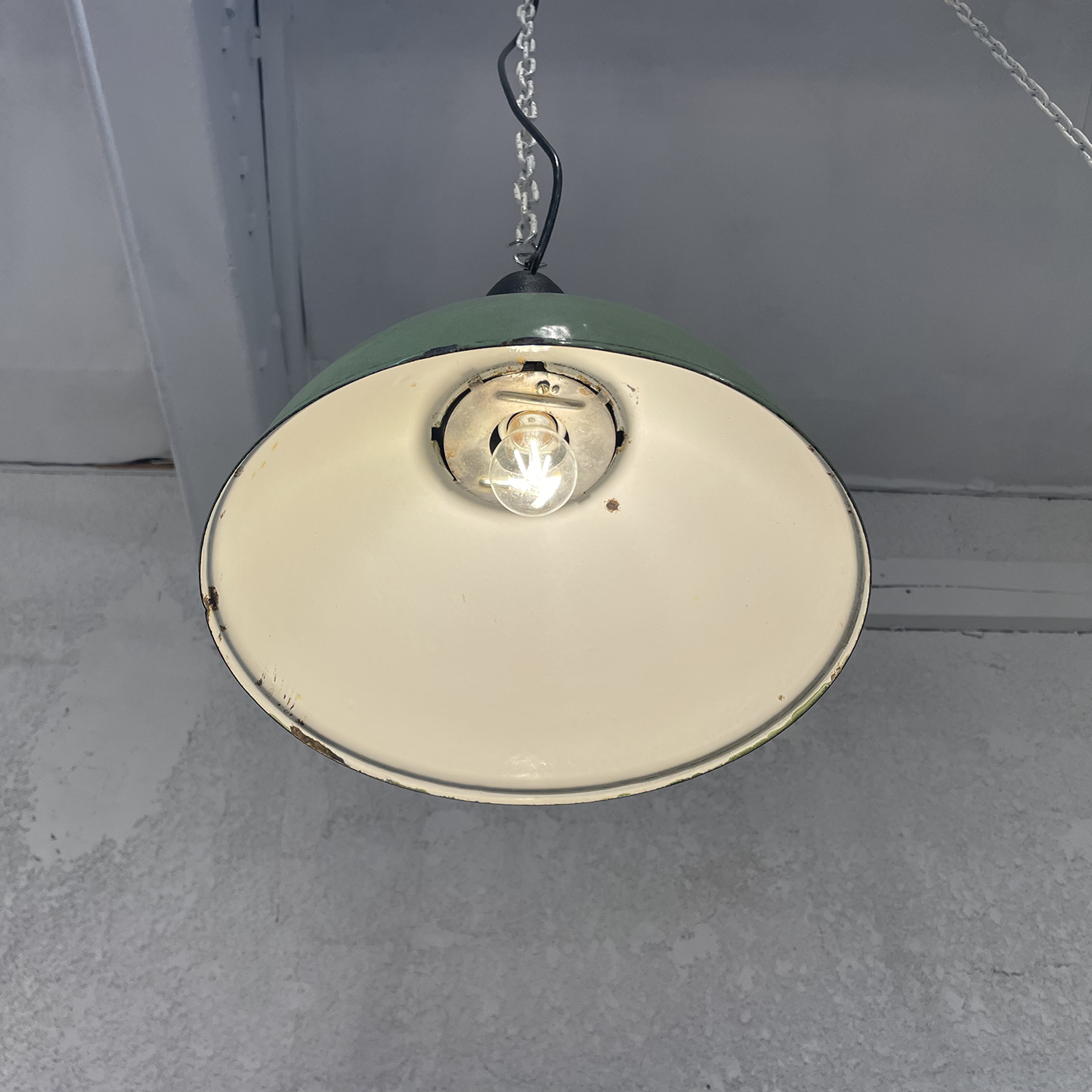 20th Century Set of Five Vintage French Industrial Green Metal Ceiling Lights
peli-1318
A vintage French Industrial similar set of five green ceiling lights, lamps made of hand crafted metal, in good condition. Each of the round pendants contain a single light socket. The wires have been renewed. Minor fading, due to age. Wear consistent with age and use. Circa 1940 - 1950, France.
Material: Metal
Details: Painted Metal
Country of Origin: France
Dimensions: 12" H x 12" W
Inquire
Subscribe To Our Newsletter
© 2023 AP Mid Century Modern. All rights reserved.