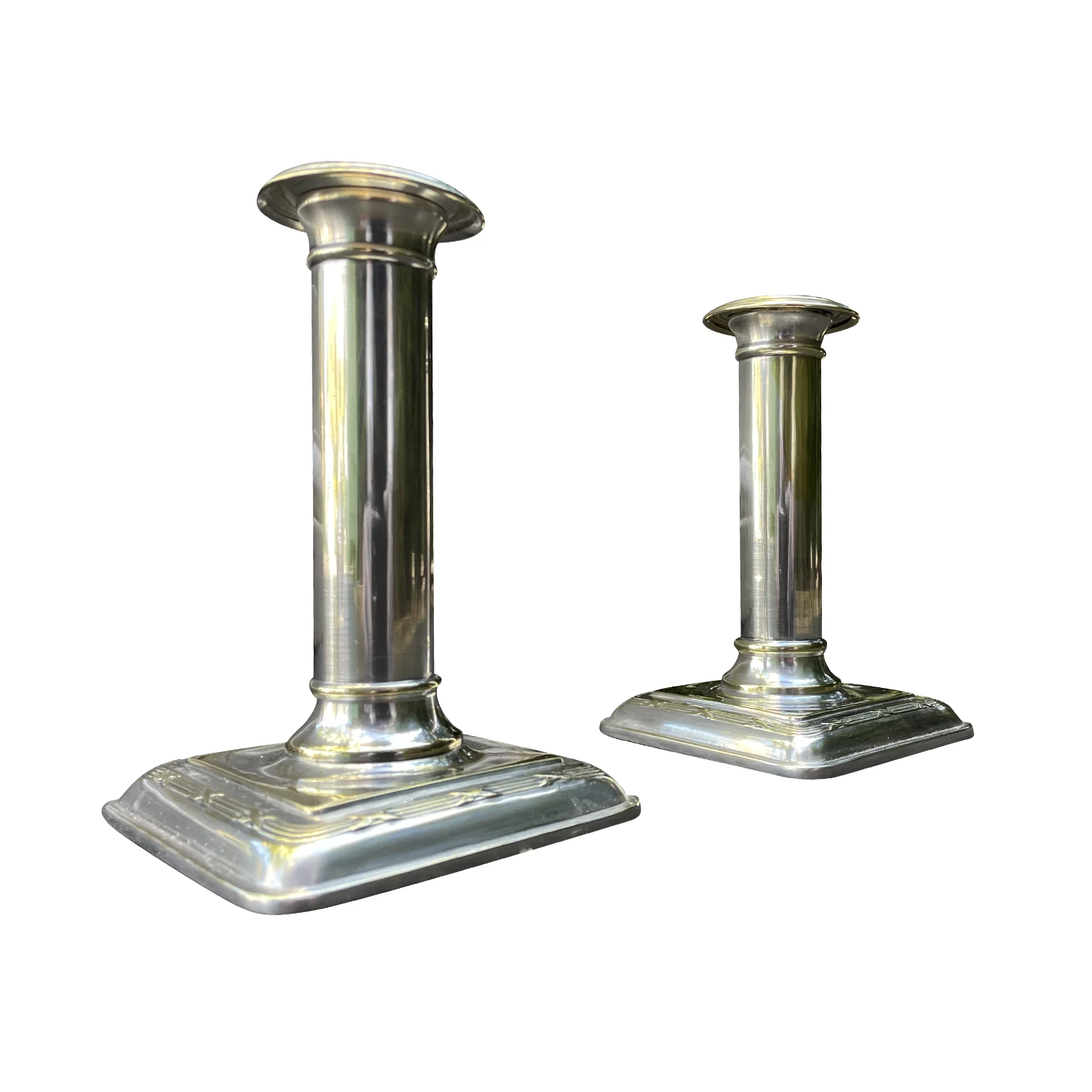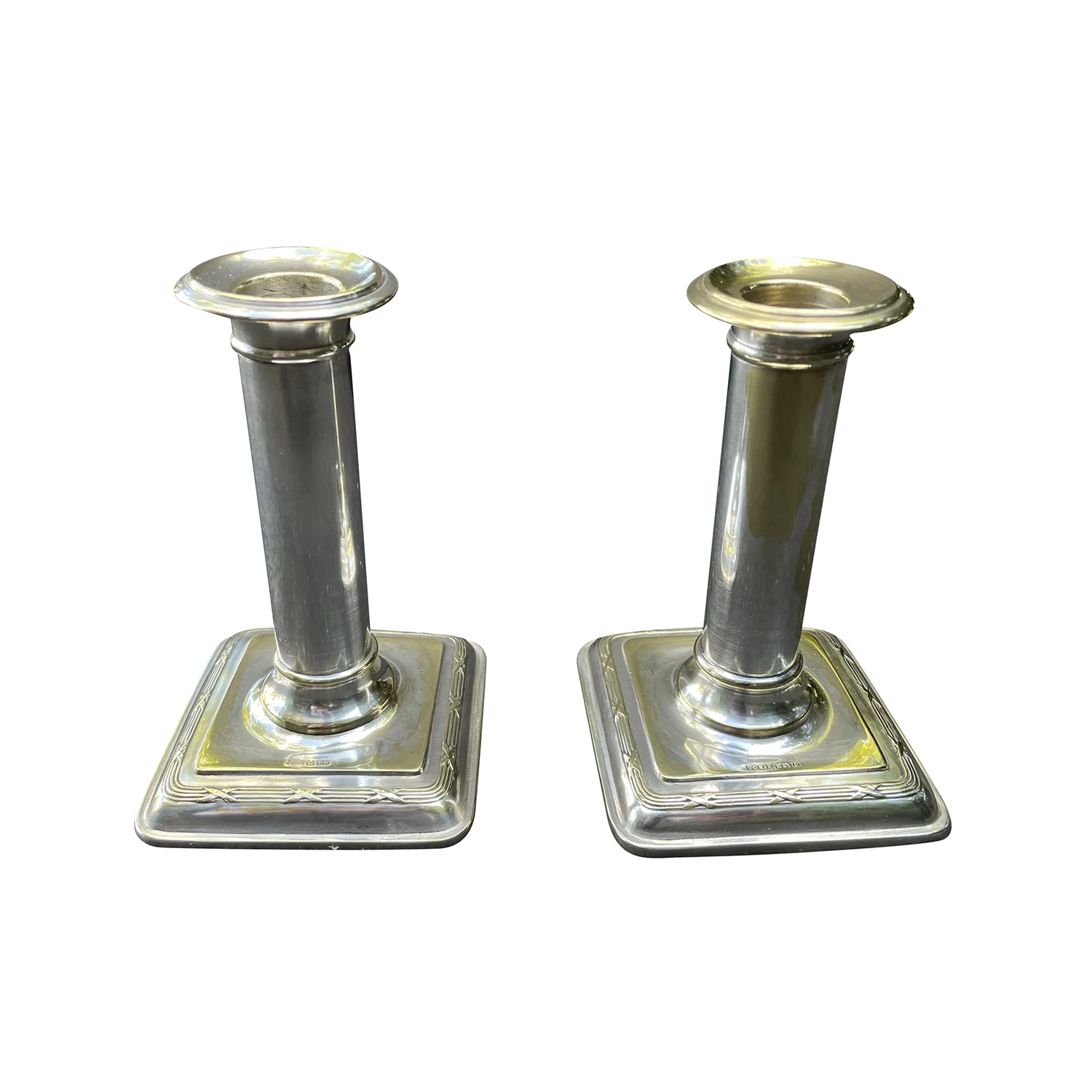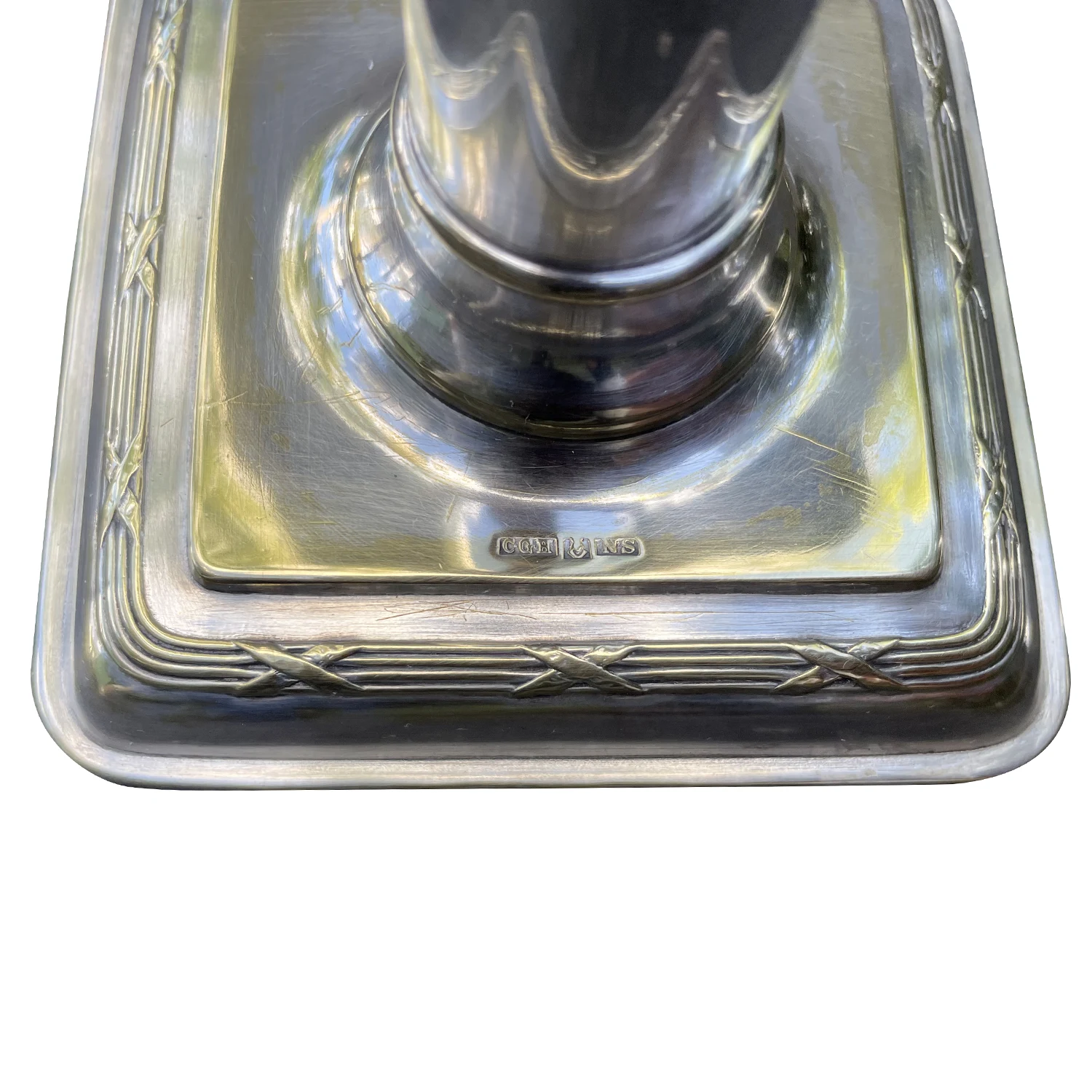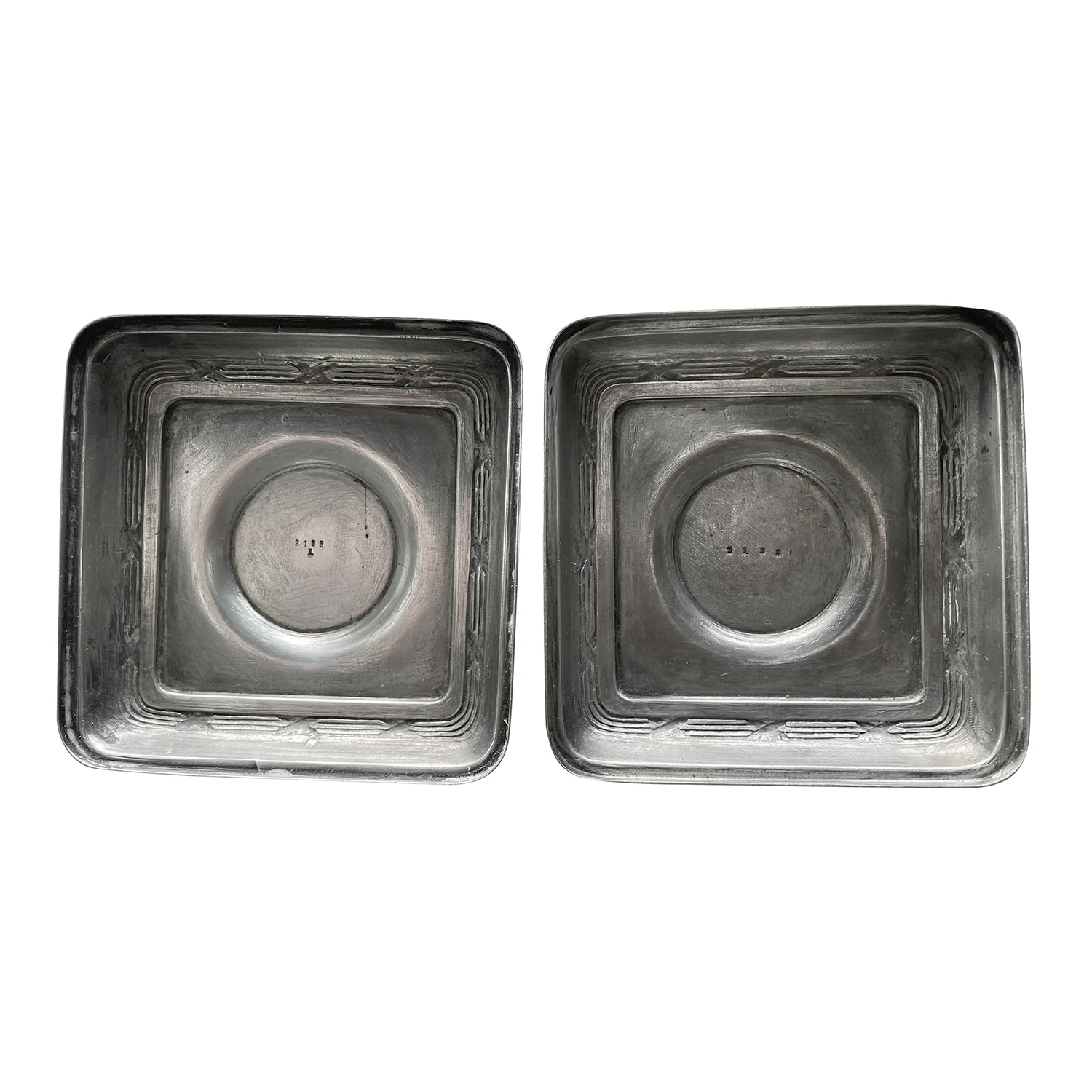 20th Century Swedish Pair of Nickel Silver Candlesticks - Holders by CG Hallberg
peli-1273
A vintage Art Deco Swedish pair of Ljusstake, candle holders made of hand crafted nickel silver, produced by C.G. Hallberg in good condition. The small Scandinavian candlesticks are enhanced by detailed hand crafting décor. Wear consistent with age and use. Circa 1910 - 1930, Sweden, Scandinavia.

Base: 0.5" H x 3.25" W x 3.25" D

C.G. Hallberg was a Swedish goldsmiths and jewelers, jeweler to the The Royal Court of Sweden. Their main store was located at Drottninggatan, a well-known pedestrian street in Stockholm, Sweden. Their best known for their silverware and metalware, which are highly sought after. In the early 20th Century, it was the largest jewelers in Scandinavia and one of Sweden's top companies.
Material: Metal
Details: Nickel Silver
Country of Origin: Sweden
Dimensions: 5" H x 1.75" W x 1.75" D
Inquire