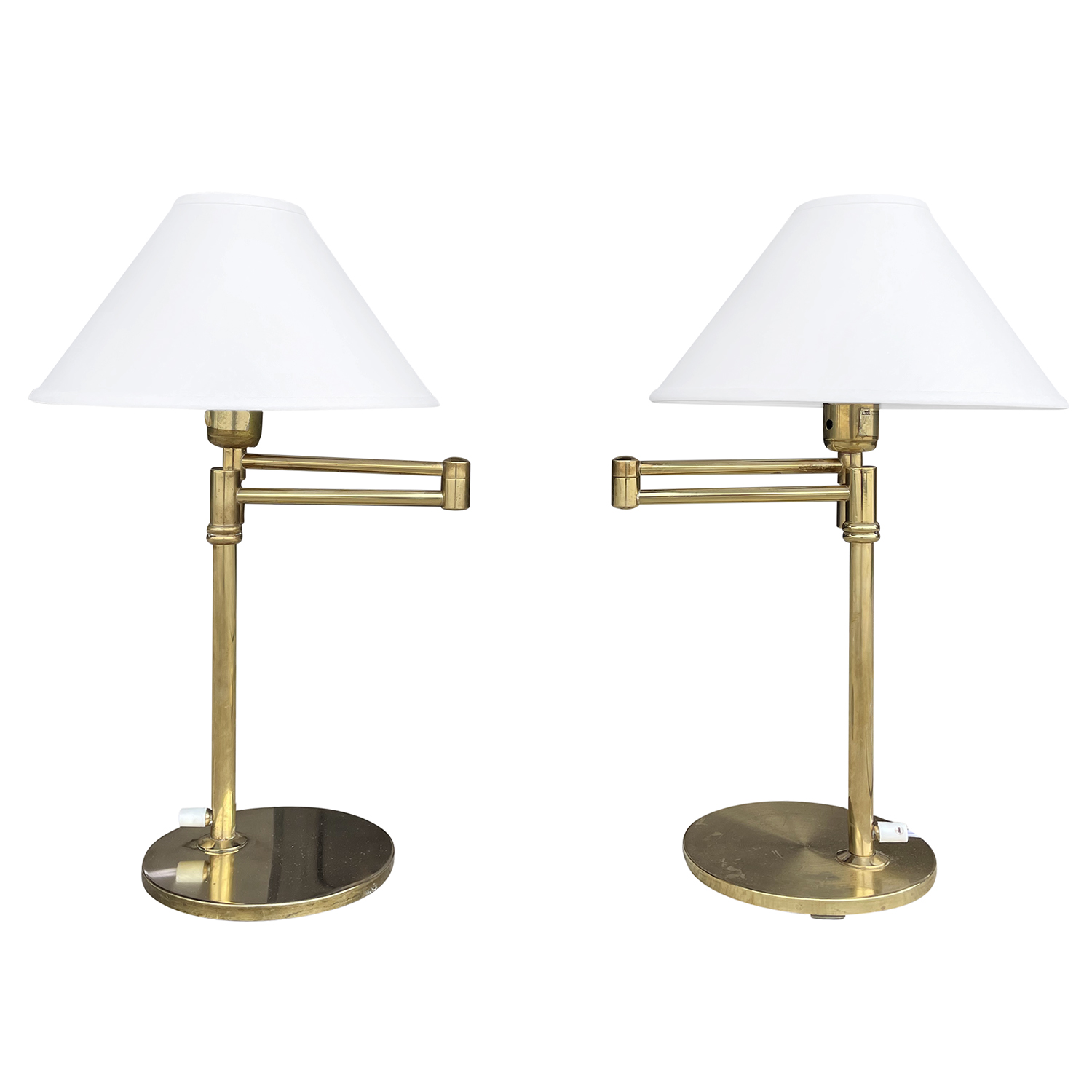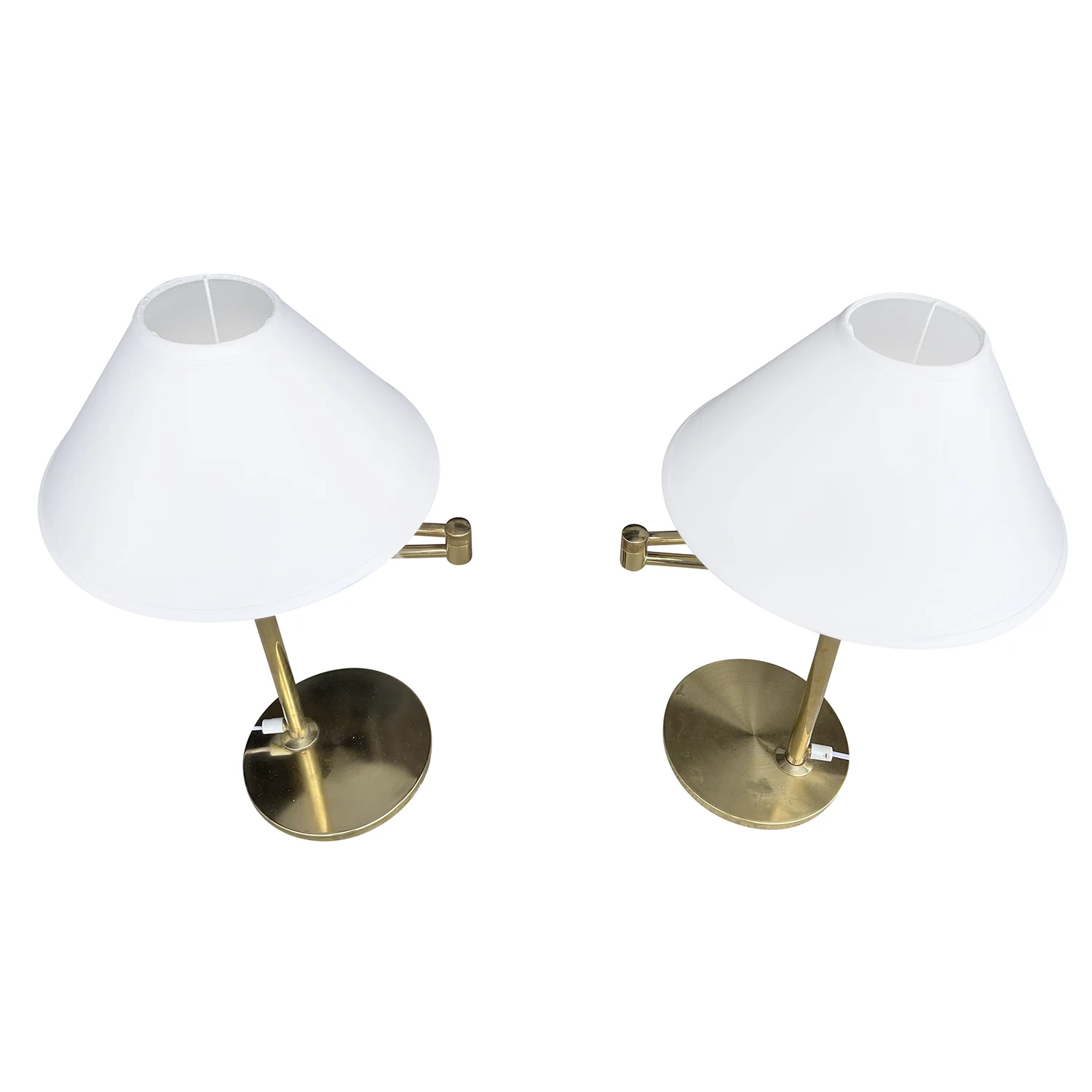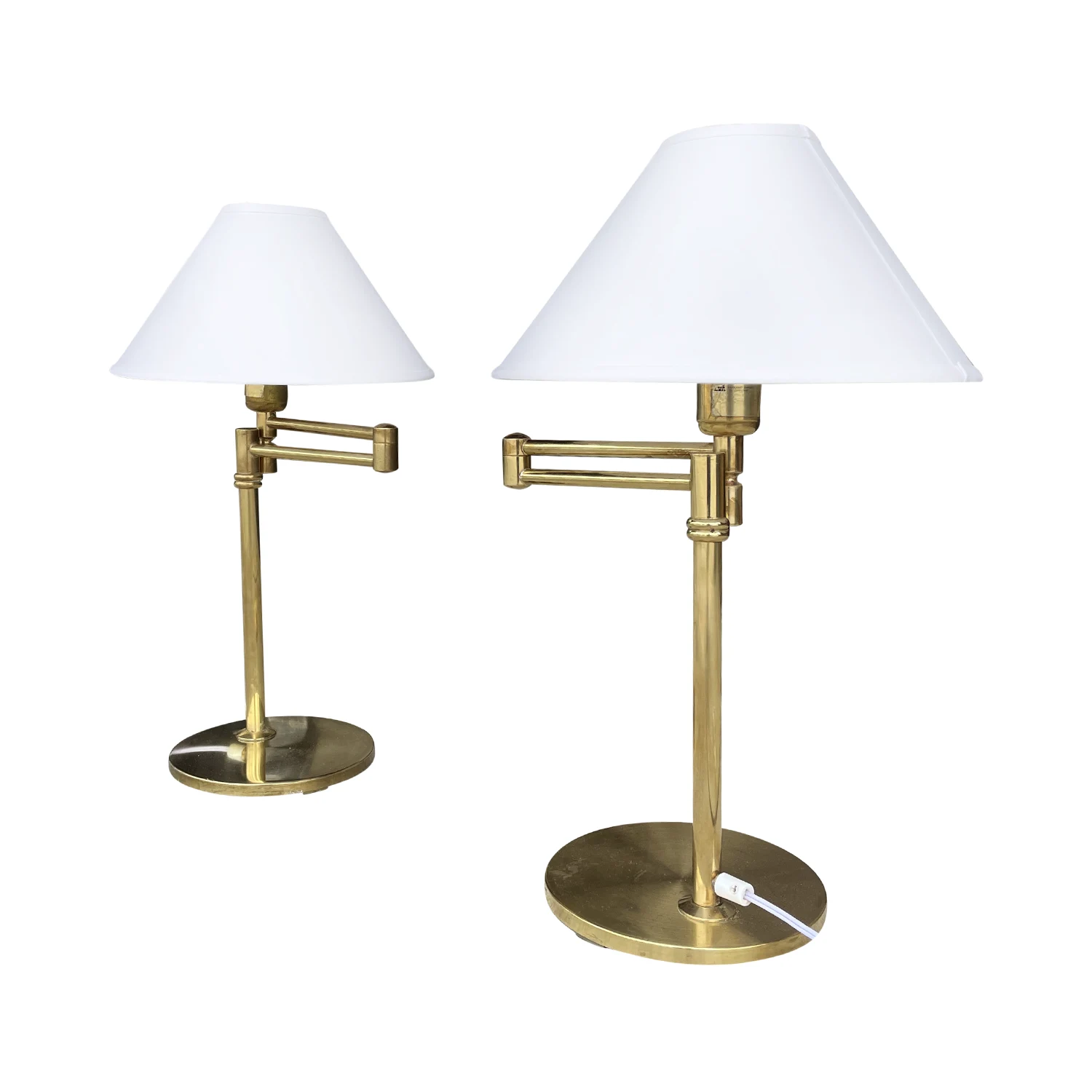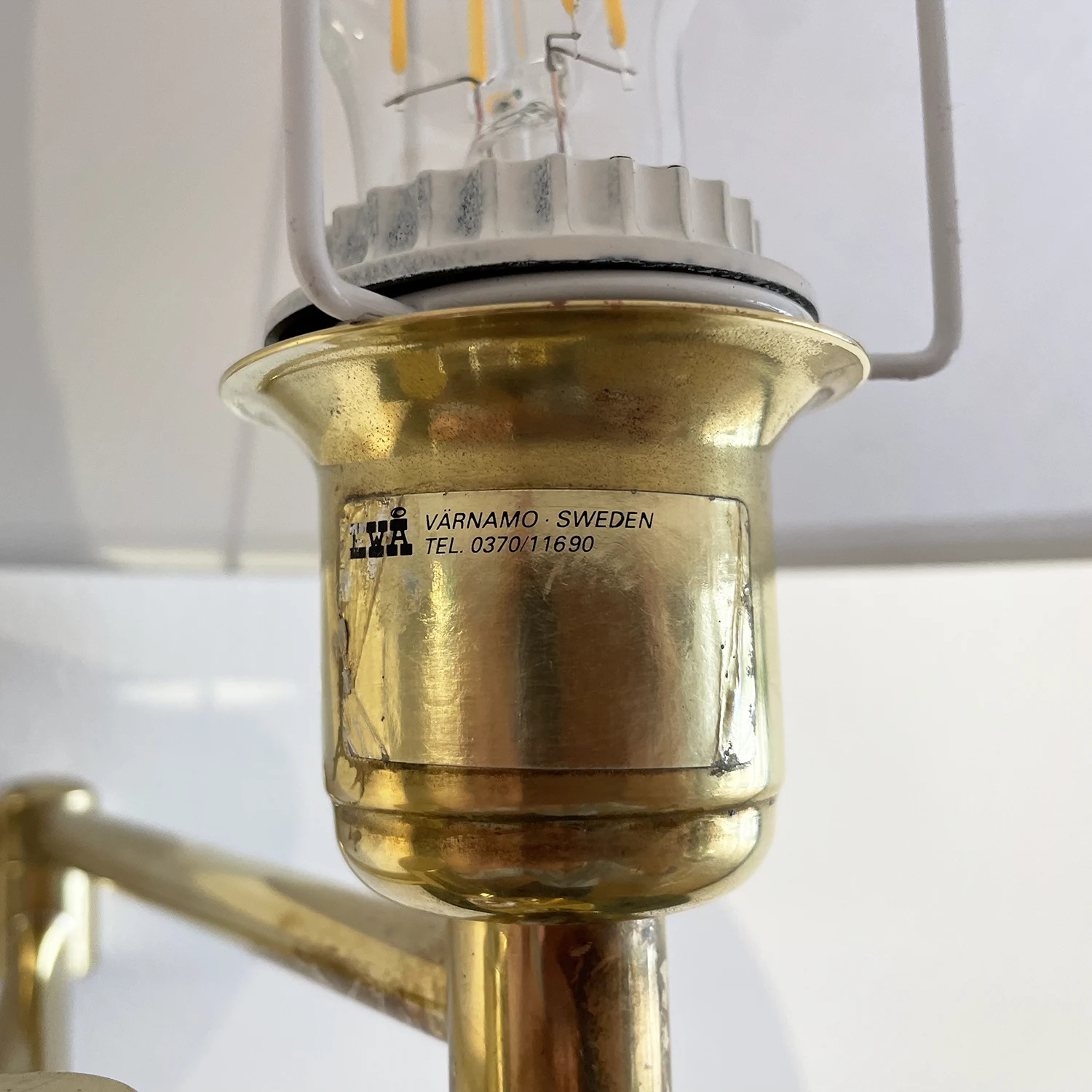 20th Century Swedish Pair of Polished Brass Reading Table Lamps by EWÅ, Värnamo
peli-1187
A vintage Mid-Century modern Swedish pair of reading table lamps made of hand crafted polished brass, produced by EWÅ, Värnamo in good condition. The two long adjustable arms of the Scandinavian desk lights are ideally for reading, composed with a new white shade, featuring a single light socket. Manufacture label at the stem. The wires have been renewed. Wear consistent with age and use. Circa 1950 - 1970, Värnamo, Sweden, Scandinavia.

Base: 0.5" H x 8" diameter

Shade: 8" H x 13" diameter

View all EWÅ, Värnamo originals in our collection.
Material: Metal
Details: Polished Brass
Country of Origin: Sweden
Dimensions: 21.5" H
Inquire