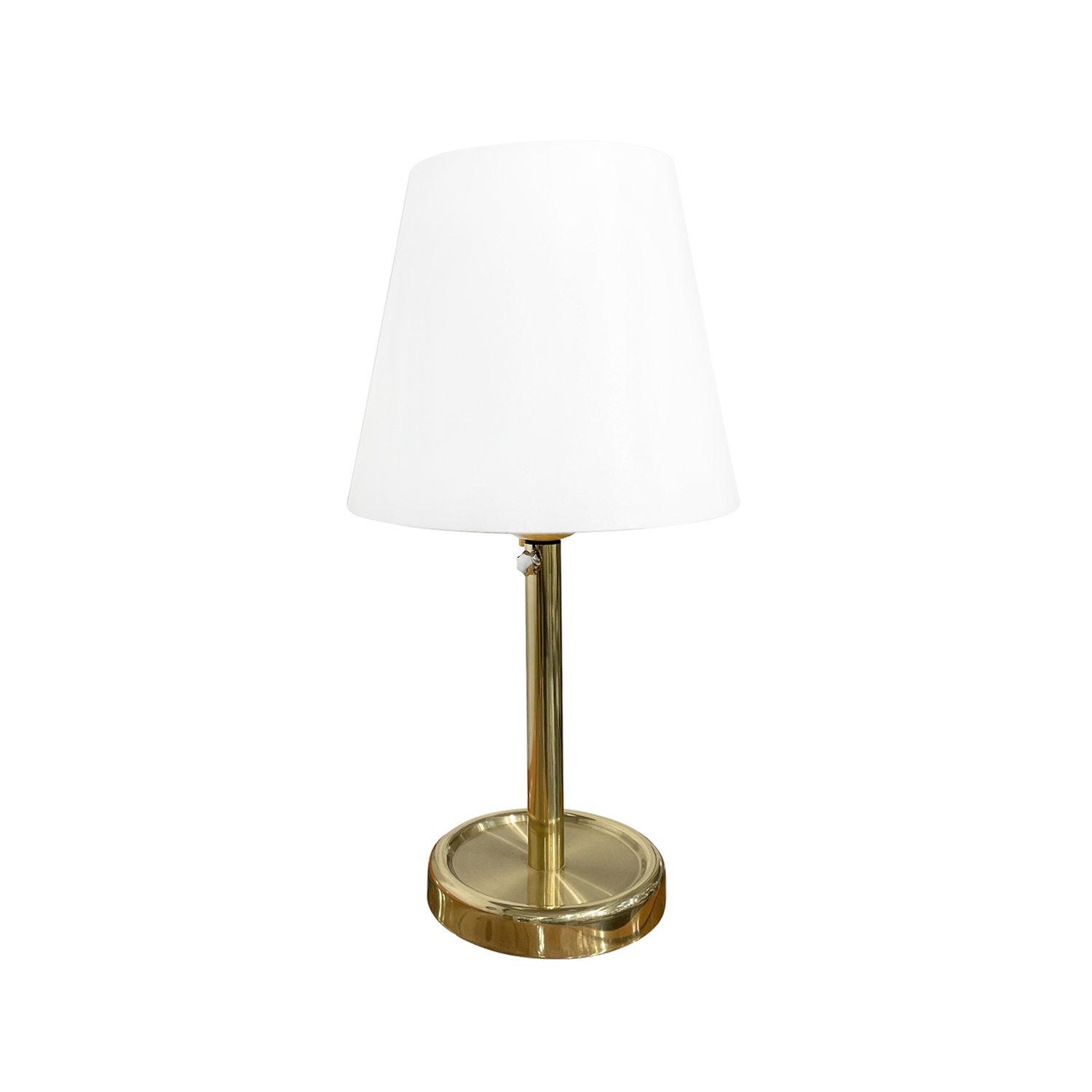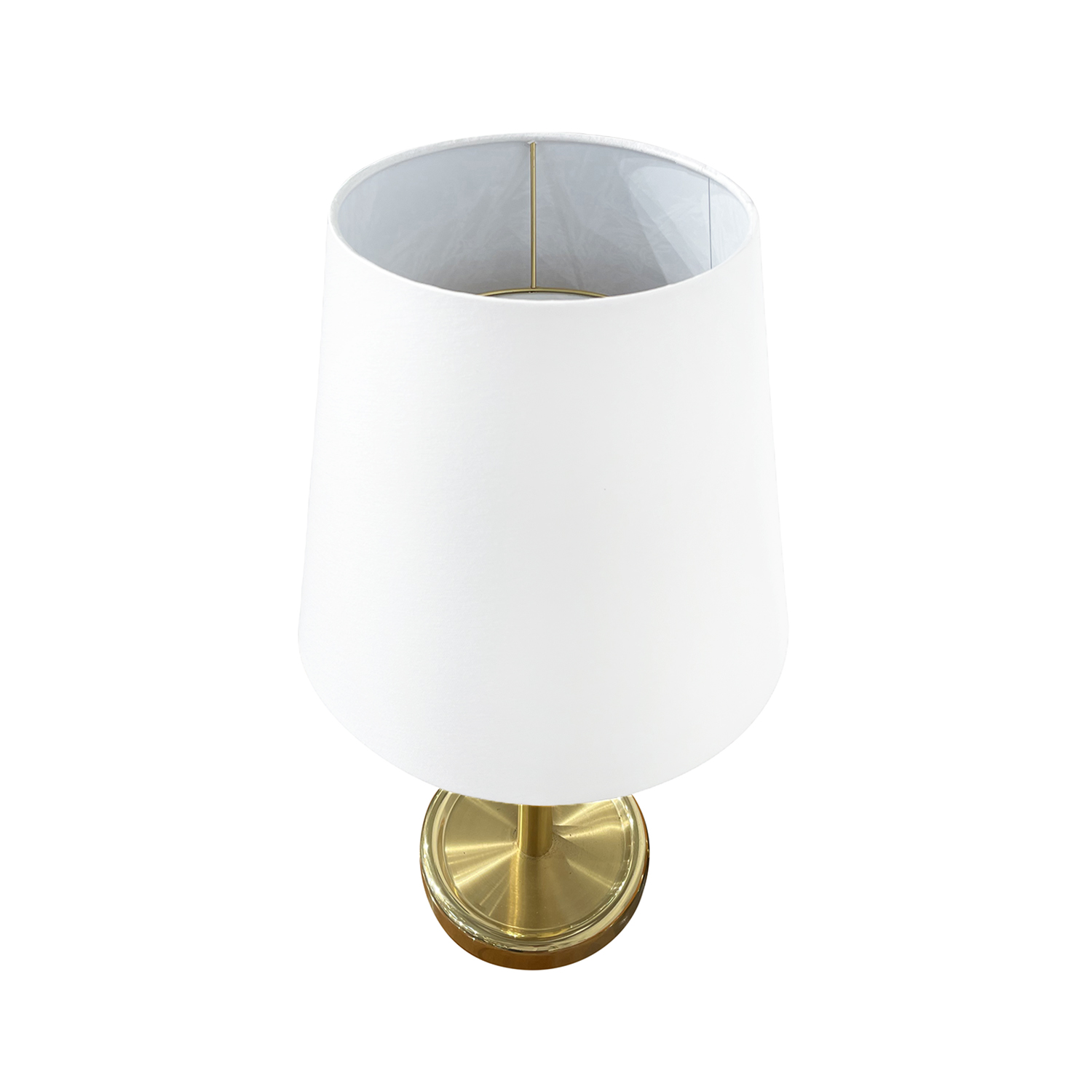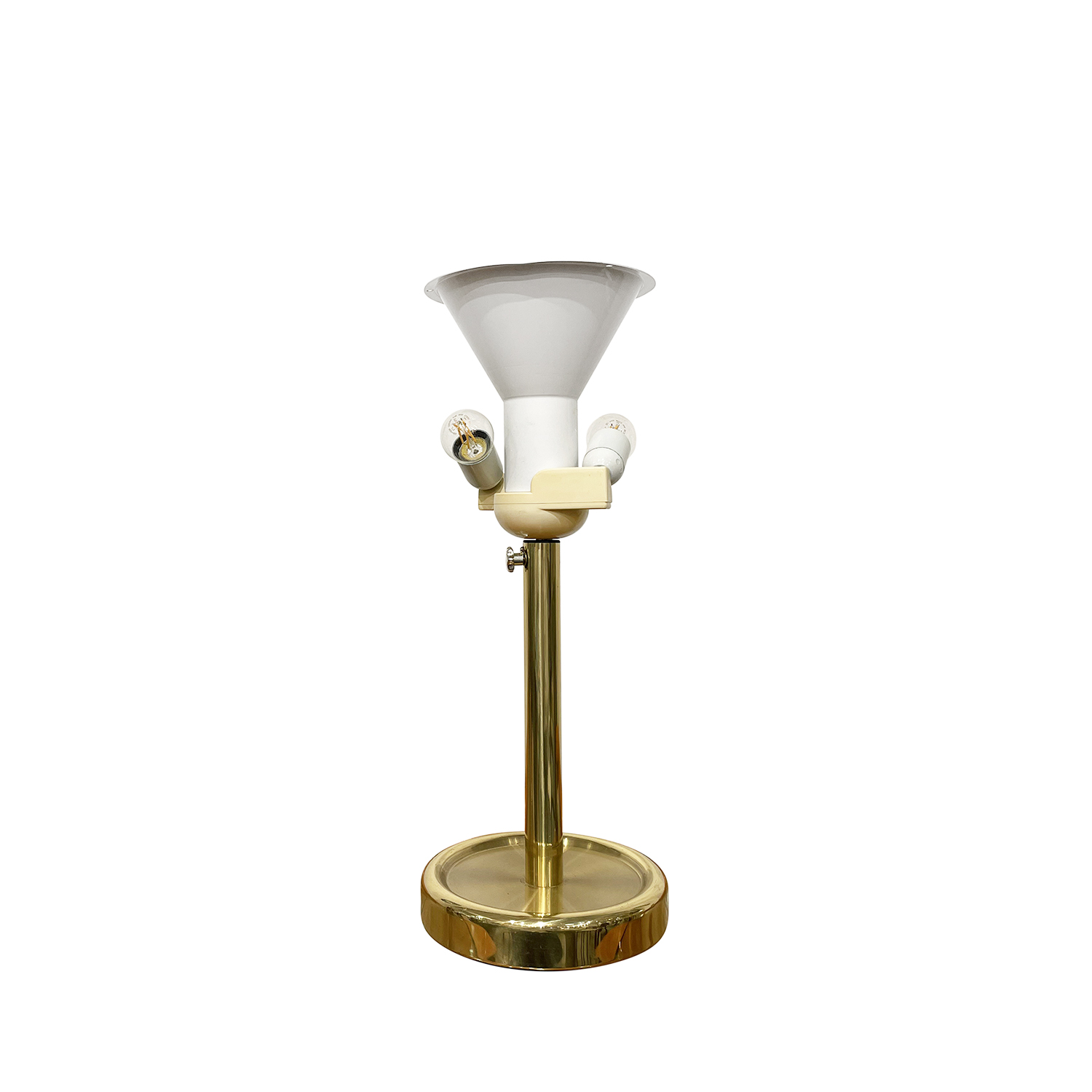 20th Century Swedish Polished Brass Lamp - Desk Light by Fagerhults Belysning
peli-1234
A vintage Mid-Century modern Swedish table lamp with a new white round shade made of hand crafted polished brass, designed and produced by Fagerhults Belysning in good condition. The Scandinavian desk light is composed with its original chrome light switch, featuring a three light socket. Manufacturer label at the bottom. Model Nr. 62250, Lot Nr. 62696. The wires have been renewed. Wear consistent with age and use. Circa 1950 - 1960, Sweden, Scandinavia.

Base: 2" H x 8.75" diameter

Shade: 12" H x 14.25" diameter

Fagerhult is a Swedish glasswork manufacturer, founded in 1943 by Bertil Svensson in Falkenbergs Belysning, Sweden. Out of desperation, Bertil Svensson started designing, drawing on his notebook a question marked shape lamp that would shine directly on people hands. He came on the idea, because his mother spent many hours a day knitting scarves for the family, unfortunately she often struggled since there often was insufficient light once the sun went down. Today Fagerhult is the Nordic Region's largest lighting group and one of the biggest in Europe. 
Material: Metal
Details: Polished Brass
Country of Origin: Sweden
Dimensions: 27.25" H
Inquire