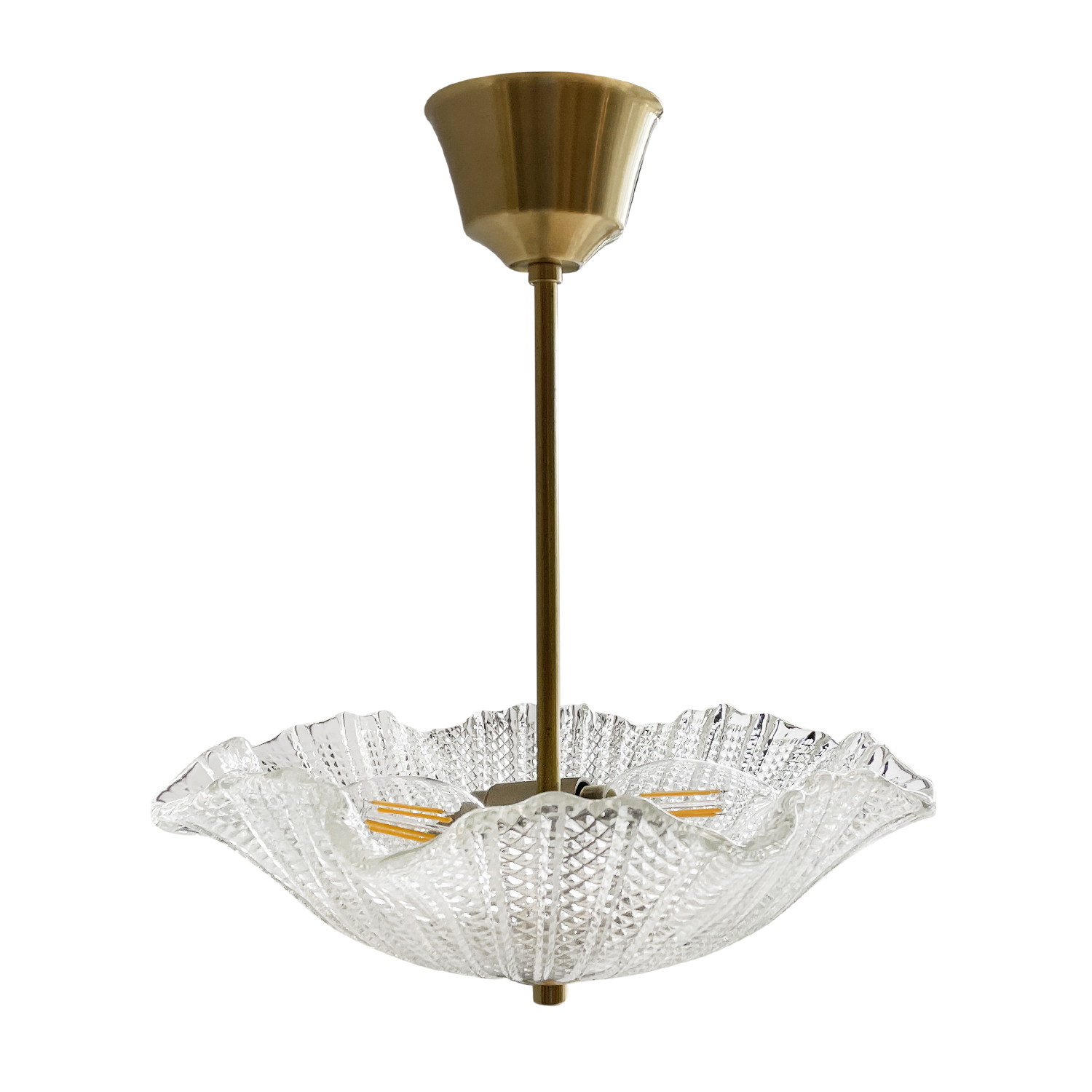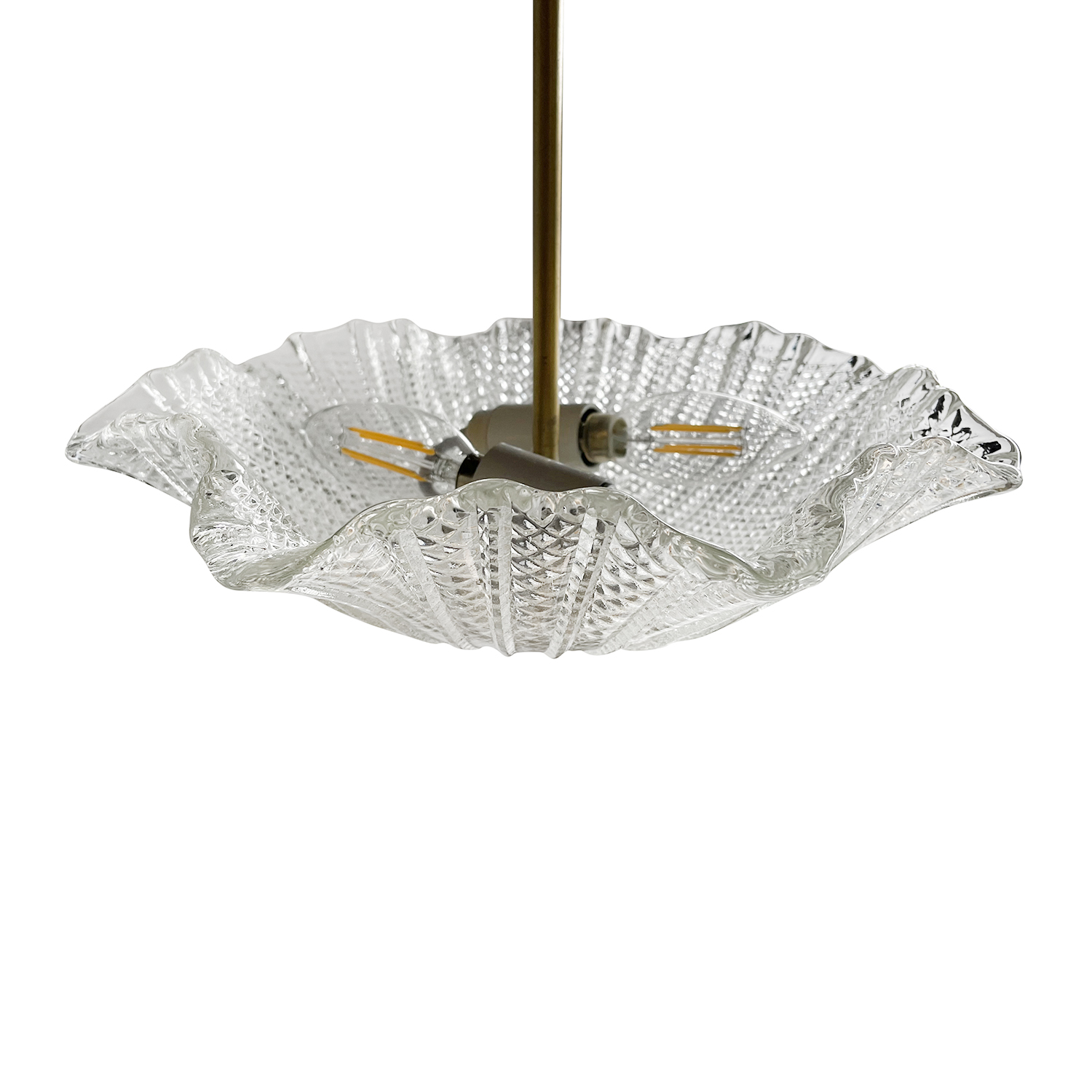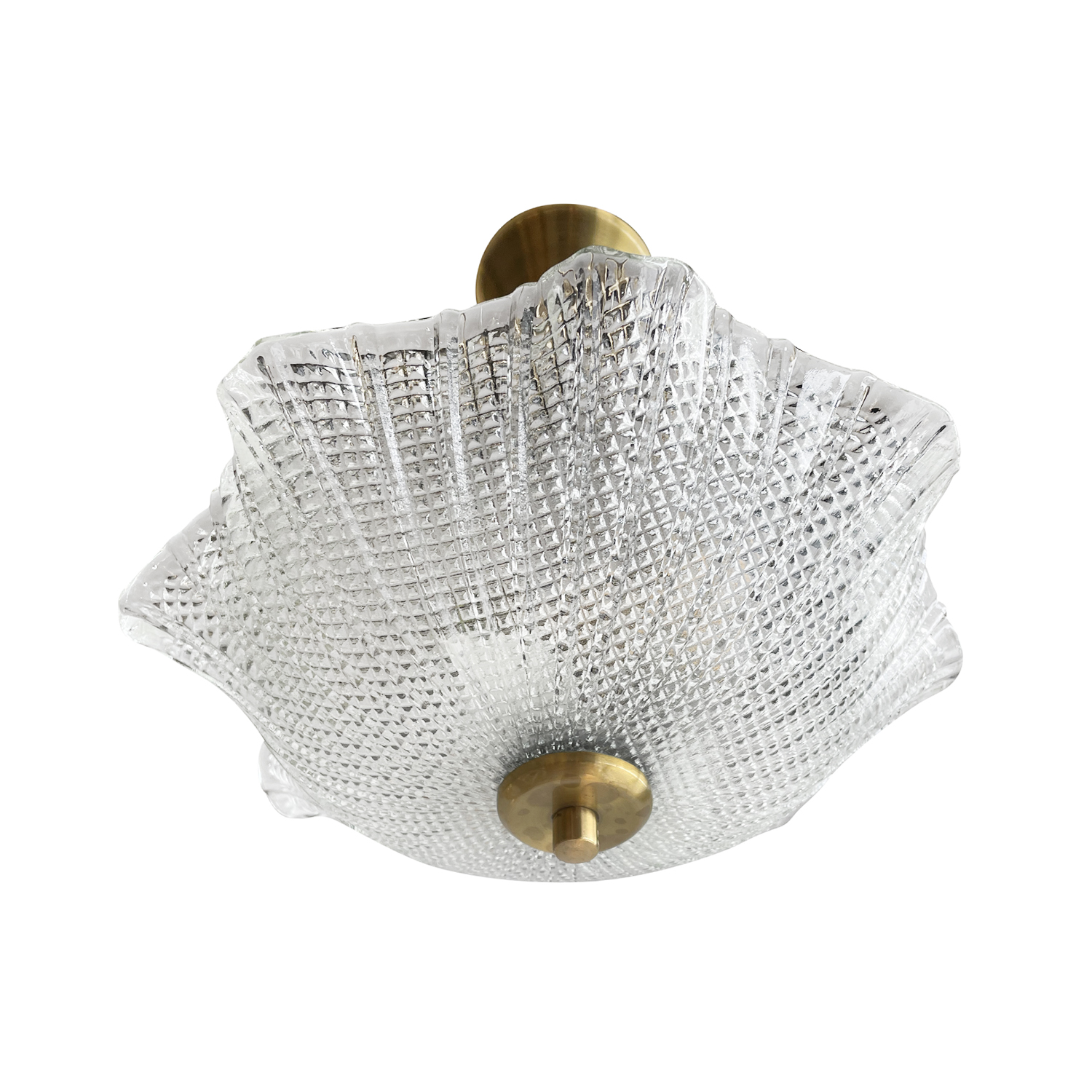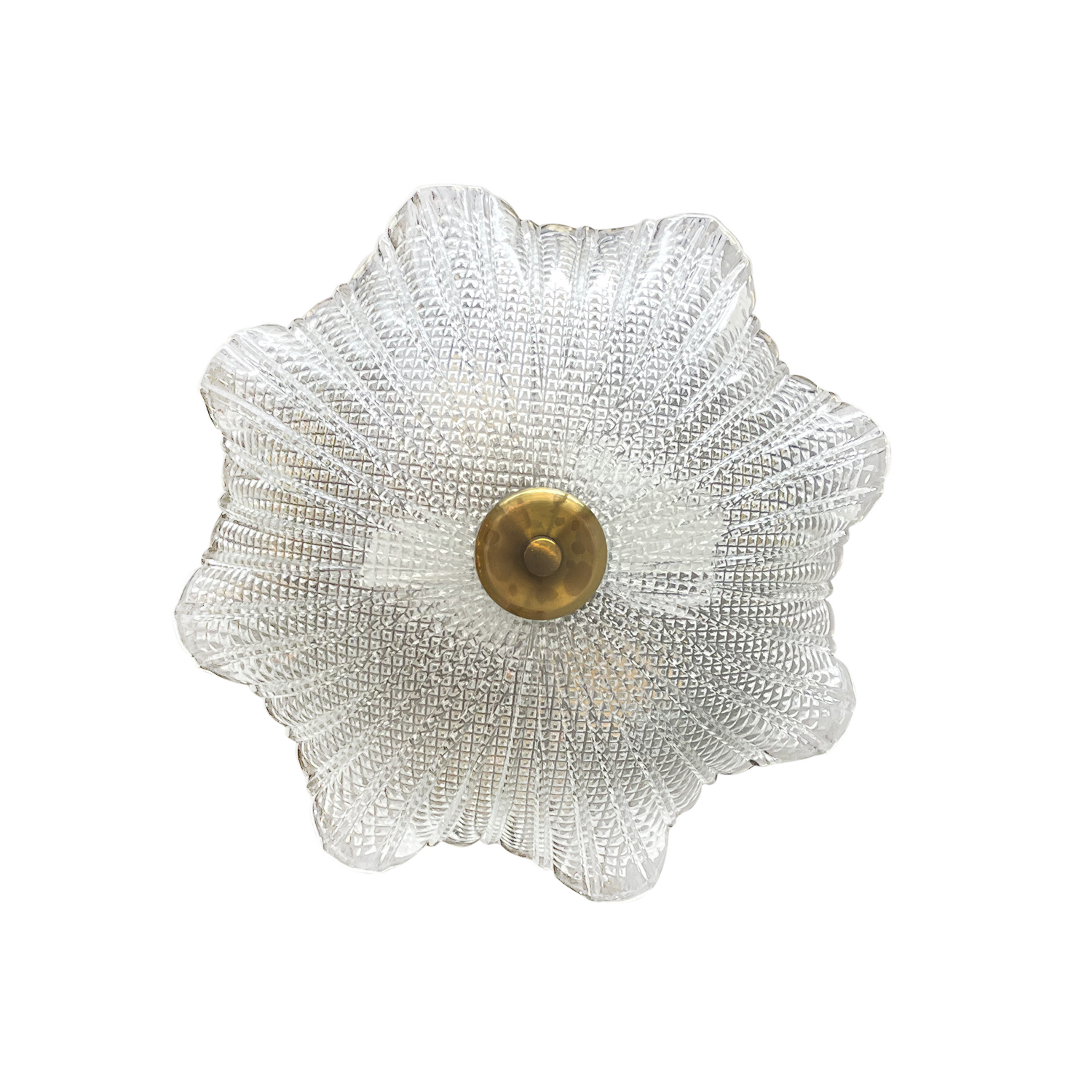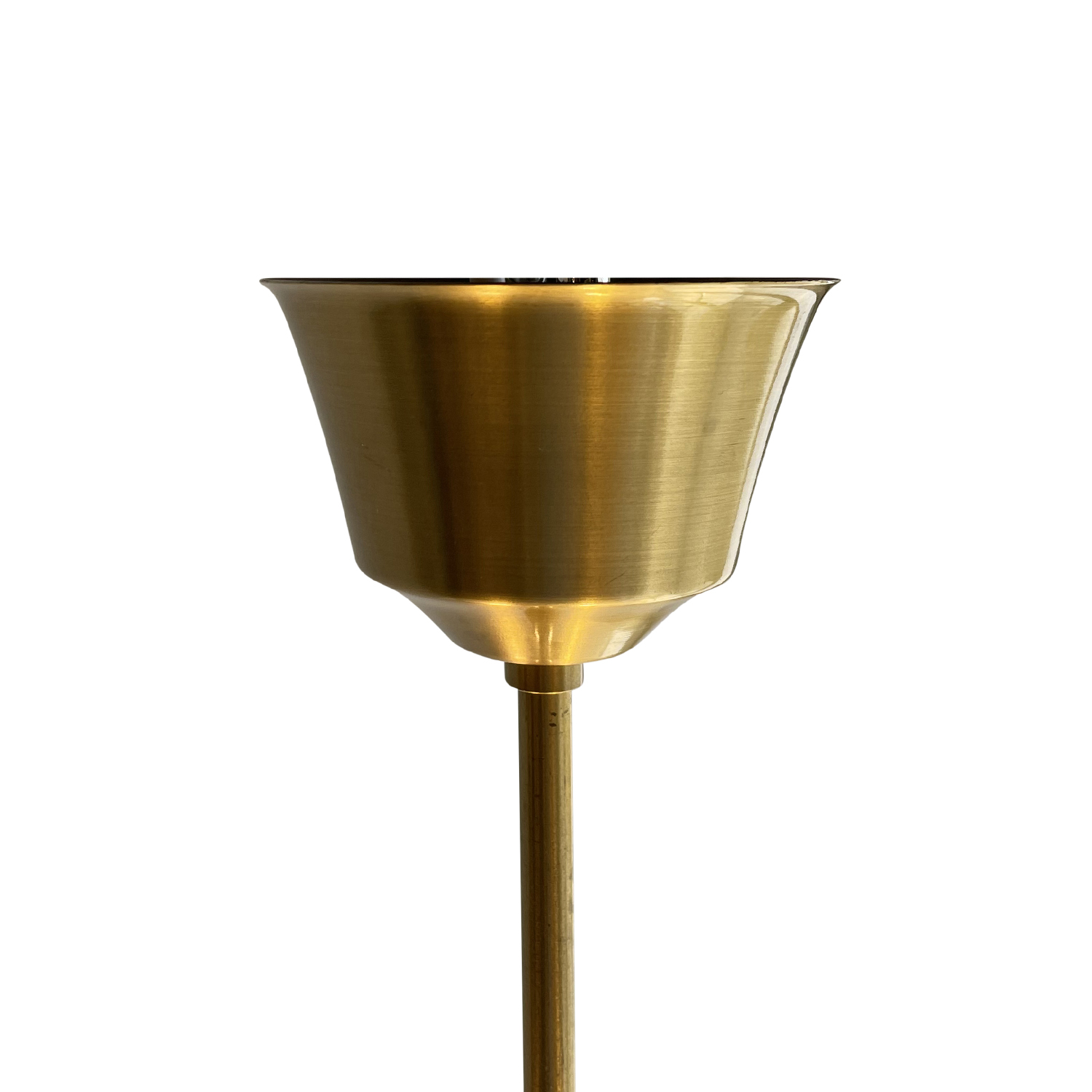 20th Century Swedish Smoked Glass Ceiling Light, Lamp Attributed to Orrefors
peli-1201
A small, vintage Mid-Century modern Swedish ceiling light, lamp made of hand blown frosted glass, attributed to Orrefors in good condition. The round Scandinavian pendant is supported by a long polished brass arm and features a two light socket. The wires have been renewed. Wear consistent with age and use. Circa 1900- 1920, Sweden, Scandinavia.

Fixture: 4" H x 12" diameter

View all Orrefors originals in our collection.

Kosta Glasbruk, later known as Kosta Boda was a Swedish glasswork founded by two officers, Anders and Georg Bogislaus Stael von Holstein, in 1792. At the beginning they produced window glasses, chandeliers and drinking glasses. Since 1898, art and crystal glass has been produced under the brand of Orrefors. In 1950, the Swedish designer Vicke Lindstrand joined Kosta Glasbruck as an artistic director.
Material: Glass, Metal
Details: Polished Brass, Smoked Glass
Country of Origin: Sweden
Dimensions: 14.5" H
Inquire